Lizzy Caplan Joins Cast of Apple Drama Are You Sleeping
Photo by Michael Kovac/Getty
TV
News
Lizzy Caplan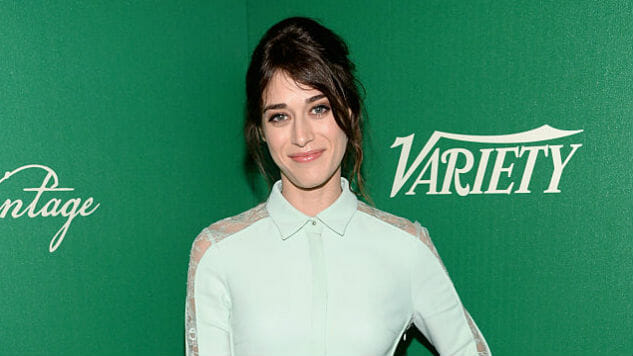 Lizzy Caplan will star opposite Octavia Spencer in Apple's forthcoming drama Are You Sleeping, according to Deadline.
The show is based on Kathleen Barber's 2017 novel of the same name. In the novel, Josie Buhrman reinvents her life after her father is murdered, her mother joins a cult and her twin sister betrays her. Her tentative new identity begins to disintegrate when an investigative journalist digs into her past to create a mega-popular true crime podcast about her father's murder, reopening old wounds.
Caplan, whose last major TV role was as Virginia Johnson on Showtime's Masters of Sex, has been cast to play both Josie and her twin sister. Spencer will play the investigative journalist, and patron saint of true crime podcasts/Serial creator Sarah Koenig has been hired to consult on the project.
Are You Sleeping is being produced by Reese Witherspoon's production company Hello Sunshine. Witherspoon is also co-starring alongside Jennifer Aniston in another unnamed drama for Apple's foray into streaming services. The series will examine the cutthroat world of morning news. Aniston and Witherspoon are set to co-produce the series, which has already been greenlit for two seasons. In addition, Witherspoon is also producing an adaptation of Curtis Sittenfeld's You Think It, I'll Say It for Apple, starring Kristen Wiig.
Apple has snapped up an impressive number of series as it prepares its entry into the highly competitive streaming market. The tech giant has also secured the rights to a psychological thriller series from M. Night Shyamalan, a project led by Damien Chazelle, an Emily Dickinson comedy starring Hailee Steinfeld, a musical from J.J. Abrams and Sara Bareilles, and a reboot of Steven Spielberg's Amazing Stories. Apple has not confirmed details about when these shows will be available to stream.