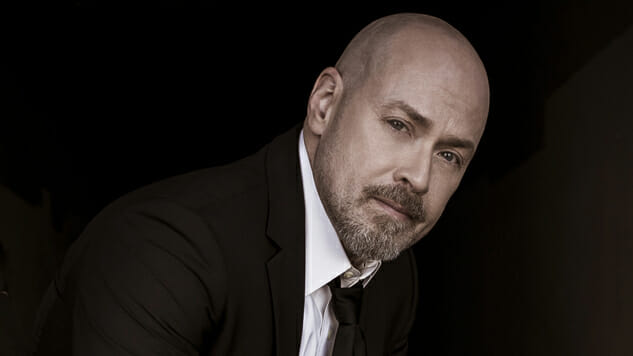 Pacific Rim Uprising director and Daredevil showrunner Steven S. DeKnight has signed a "multi-year overall deal" with Netflix, according to a press release issued by the company Thursday. Netflix cites DeKnight's involvement with Buffy the Vampire Slayer, Spartacus and Daredevil as the foremost reasons behind the deal.
"Steven S. DeKnight is a multifaceted writer, director, producer and showrunner whose daring visions have gripped audiences for years," Cindy Holland, vice president of original content at Netflix said in a statement. "From Buffy the Vampire Slayer, which become a global cult sensation, to his historical gladiator epic Spartacus and his unforgettable work on season one of Marvel's Daredevil, Steven's bold, visceral storytelling has left its mark. We look forward to teaming with him on future original series and other projects for our members around the world."
DeKnight is thrilled by the deal: "Collaborating with Netflix on the first season of Daredevil was one of the most satisfying creative endeavors of my career. The level of trust they place in their creatives is matched only by their unflagging support and enthusiasm for storytelling. I couldn't ask for a better home for myself or DeKnight Productions."
This move is somewhat unprecedented, as DeKnight is still relatively unknown and Netflix's most notable overall deals have gone to TV giants like Ryan Murphy and Shonda Rhimes, though the company also recently teamed up with the creator pair behind German drama Dark. As the company continues to ramp up their original content (they're hoping to have 700 original series by the end of 2018), it looks like they're assembling a multitalented team. These four deals could make up a superhero team of TV talent—although they're missing a blind lawyer and a misanthropic private detective.