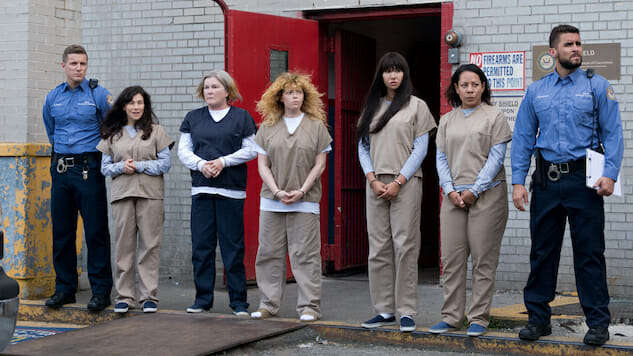 Gearing up for the final season of their hit original show, Netflix just released the premiere date and first-look photos for the final season of Orange Is the New Black.
With multiple storylines needing to be wrapped up, the season is setting up to be a rollercoaster of emotion and a close to a monumental series in television. According to a Netflix press release, in the final season, "the ladies of Litchfield come to terms with the fact that prison has changed them forever."
Continuing where season six finished off, season seven sees Taylor Schilling's Piper struggling to adjust to a free life, Taystee's (Danielle Brooks) life sentence is looming and others just simply try to grapple with the reality of maximum-security prison.
The trailer shows the beloved characters audiences have grown to love over the past six seasons, all singing the show's theme song, Regina Spektor's "You've Got Time." With a song so central to the storyline, the first look at the show not only evokes serving time in prison, but the bittersweet fact that audiences only have this one season left. In a way, it's an emotional rendition fitting for what seems to be a poignant goodbye to the show.
The final season of Netflix's Orange Is the New Black premieres on July 26.
Take a look at what's to come in season seven below.