Castle Rock's Season Two Trailer Teases Mayhem and Misery
Images via Hulu
TV
News
Rachel Singh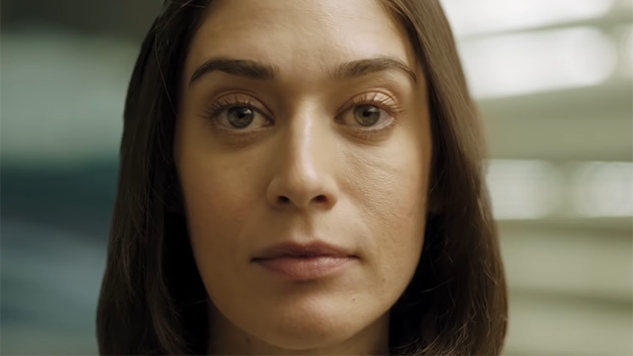 New terrors have found their way to America's least desirable zip code in the teaser trailer for Season Two of Castle Rock. The show, executive produced by J.J. Abrams, and created by Sam Shaw and Dustin Thomason, undoes the bounds between Stephen King's books and unites King's themes, worlds and characters. The fictional town of Castle Rock has served as a landscape of horror in a variety of King novels, including Cujo, The Dark Half, IT, Needful Things and numerous short stories, including The Shawshank Redemption.
This forthcoming season will focus on budding psychopath Annie Wilkes (Lizzy Caplan). King fans know and fear Wilkes from his 1987 novel, Misery, and the 1990 film adaptation for which Kathy Bates won an Oscar as Wilkes. Caplan's manic eyes and erratic behavior in the teaser hint at another powerfully formidable portrayal of the unhinged nurse.
There's hardly any dialogue in the trailer, just a collection of dreary shots that spiral into the gore that it wouldn't be King without. Not much is given away plot-wise, but the knowledge that new and reimagined nightmares are coming to the screen should be more than enough to attract—or scare away—viewers for Season Two.
The cast includes Caplan, Tim Robbins, Paul Sparks, Yusra Warsama, Barkhad Abdi, Elsie Fisher and Matthew Alan, and premieres Wednesday, Oct. 23, on Hulu.
Catch the trailer below.