New on Showtime: All the Movies and TV Coming in December
Photo by Jojo Whilden/Showtime
TV
Features
Showtime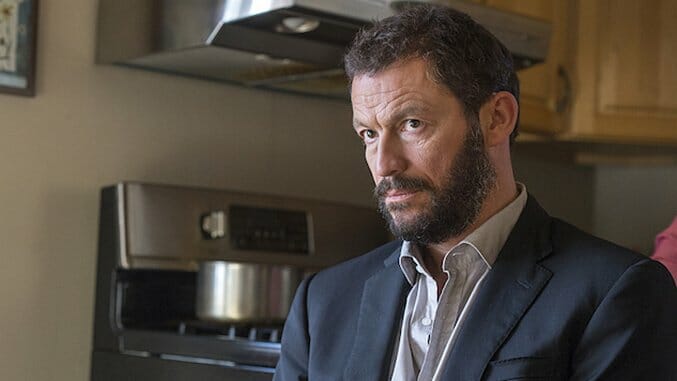 Showtime may not have as many movies or shows on the way as HBO Now or Netflix, but the streaming service has a couple of solid exclusives coming its way in December.
William H. Macy and Emmy Rossum are back in Shameless, currently airing its seventh season on Sundays at 9 p.m., and on right after that is The Affair, back and better than ever.
Showtime is also adding a couple of top-flight movies and shows to its service, including Quentin Tarantino's The Hateful Eight, which you won't find on any other streaming service, and the first two seasons of Twin Peaks, so you can get caught up for Showtime's revival in 2017.
Find everything coming and going on Showtime below.
Original TV Series
The Affair
Shameless
A Season with Florida State Football
Inside the NFL
Movies/TV Shows
The Boondock Saints (12/1)
Fargo (12/1)
The Passion of the Christ (12/1)
What Women Want (12/1)
Black Christmas (12/1)
The Hateful Eight (12/3)
Twin Peaks (12/26)
Documentaries and Comedy Specials
Tony Roberts: Motorcity Motormouth (12/2)
Madonna: Rebel Heart Tour (12/9)
Running for His Life: The Lawrence Phillips Story (12/16)
Shaquille O'Neal Presents: All Star Comedy Jam: Live from Sin City (12/17)
Streaming Collections
Great Directors Collection – The Hateful Eight, The Passion of the Christ, Carol, Blue Velvet, Fargo (12/20 – 1/21)
Affairs to Remember Collection – Carol, Sleeping with Other People, Revolutionary Road, Blue Velvet (11/8 – 12/21)
Go West Collection – The Hateful Eight, Forsaken, Hidalgo, The Salvation (12/3 – 1/2)