Steven Spielberg to Write and Direct Experimental Horror Series Only Shown at Night
Photos by Mike Coppola/Getty, Matt Winkelmeyer/Getty
TV
News
Steven Spielberg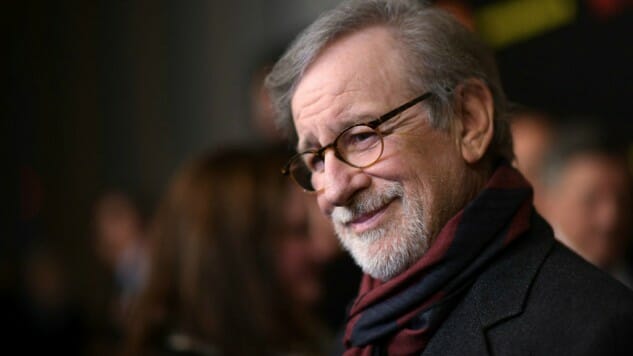 Returning to the horror genre, Steven Spielberg is set to write and direct a new horror series for the forthcoming digital content startup Quibi, per THR.
Working-titled Spielberg After Dark, the series will be a bit experimental in that you can only watch it at night. To ensure this, Quibi designed smartphone technology with a clock that will only allow the show to be watched between sundown and sunup in each viewer's geographical location.
"Steven Spielberg came in and said, 'I have a super scary story … ,' but he said, 'I only want people to watch it at midnight,'" Quibi co-founder Jeffrey Katzenberg told THR. Katzenber recalled Spielberg also said, "It's a creepy idea and when they watch it, I want it to be creepier."
As of late, Spielberg has been working on his remake of West Side Story, as well as an apparent fifth installment in the Indiana Jones saga.
Planning to be up and running April 6, 2020, Quibi is designed exclusively for a mobile platform. The company plans to roll out eight "super-premium" films in multiple bite-sized segments that are no longer than 10 minutes during the initial two-week trial period. After that, the service will release signature films every Monday of its first year of service. With viewers watching Netflix, Amazon and Hulu on their mobile devices only 10% of the time, Quibi will be the only premium platform for mobile content, says Katzenberg.