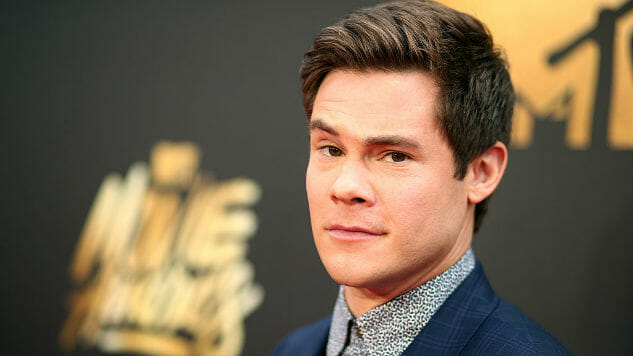 Praise be: Workaholics star Adam Devine will star opposite John Goodman, Danny McBride and Edi Patterson in HBO's televangelist comedy The Righteous Gemstones, according to Variety.
The comedy is McBride's third collaboration with HBO, following Eastbound & Down and Vice Principals. In addition to writing and directing the pilot episode, McBride will star as Jesse Gemstone, the eldest son of Goodman's patriarch and the "heir to the throne" of the family's televangelist empire. Patterson will play younger sister Judy, who—desperate for a seat at the last supper table—resents her family for limiting her involvement in the church as a woman.
Devine will play Kelvin Gemstone, the younger brother of McBride's character. Given his hardcore religious beliefs, Kelvin thinks of himself as an outsider of the mainstream church. Like any middle child, he's more interested in eradicating the evils of Satan than in taking over his father's public persona.
If the power of Joel Osteen compels you, tune in for more news on The Righteous Gemstones as casting and such continues.