The Stand TV Adaptation to Feature James Marsden, Amber Heard and a Brand New, Stephen King-Written Ending
Photo by John Lamparski/Getty
TV
News
The Stand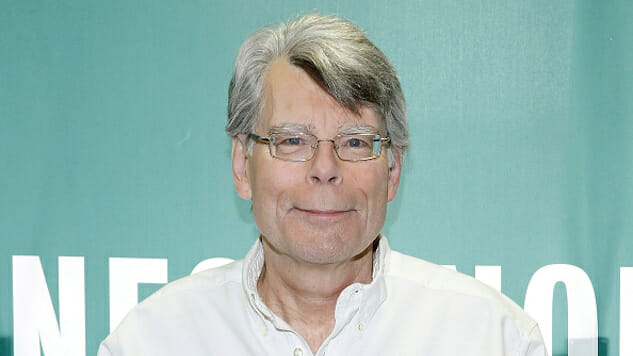 M-O-O-N: That spells some exciting news regarding the forthcoming television adaptation of Stephen King's The Stand. James Marsden, Amber Heard, Odessa Young and Henry Zaga will appear in key roles in CBS All Access' nine-episode miniseries based on the apocalyptic epic, as Variety reports.
The Stand is riddled with characters large and small, but our first look at the main players is promising. Marsden (Westworld) takes on the blue-collar, no-nonsense Stu Redman, maintaining some semblance of morality in a world ravaged by a man-made plague. Heard (Aquaman) will play Nadine Cross, a woman conflicted by her allegiance to the seductive Randall Flagg, aka The Dark Man. Young (The Daughter) portrays Frannie Goldsmith, a pregnant and resourceful young woman. Zaga (13 Reasons Why) plays Nick Andros, a deaf/mute young man thrust into an authority position for which he may not be prepared.
Even more intriguing is the report King will write the miniseries' final episode, giving even the most ardent The Stand acolytes an unfamiliar, extended new coda. Seeing as many readers consider the novel's ending clunky and unsatisfying, this is King's chance to rectify written wrongs.
Julie McNamara, executive vice president of original content for CBS All Access, had this to say in a presentation for the Television Critics Association:
For fans of the book who have wondered what became of the survivors of the stand, this episode will contain a story that takes us beyond the book to answer those questions. A continuation to The Stand; we can't wait to share that with the world.
Those worried the limited series will water down the novel's more brutal aspects can breathe easy. McNamara promises the streaming service allows for faithful adaptation without worrying about scaring away advertisers. "In terms of the fact that there's a lot of carnage and all those things, we will be, I think, accurately depicting how he intended in the book," she said.
The Fault in Our Stars director Josh Boone leads the production and wrote alongside Ben Cavell.
The Stand will premiere on CBS All Access sometime in 2020.