Photos + Recap: CMJ Music Marathon - Day Three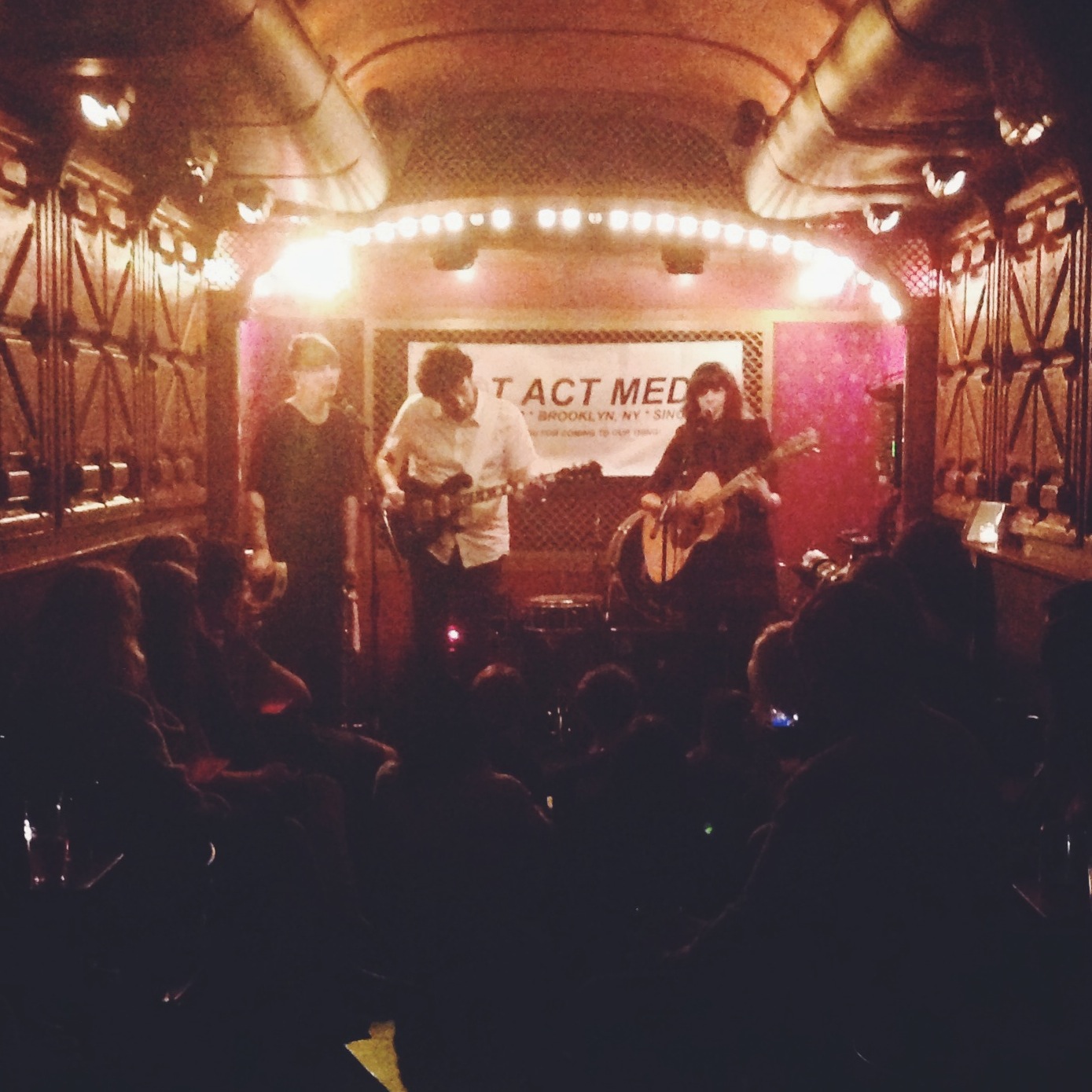 Another night of CMJ has come and gone, and this time the Paste team stuck to Brooklyn, hitting up showcases and bouncing from bar to bar in search of our next favorite band. Here are a few highlights from our Thursday evening.
Shelby Earl
Shelby Earl knows a lot of different ways to punch you in the gut—not literally, although maybe…she looks like she could handle herself in a fight if she had to. Her songs are gorgeous, heartbreaking and extremely relatable. Her tune about some words of encouragement from her dad after she quit her job to pursue music full-time knocked me on my ass. TKO. —Bonnie Stiernberg
Jay Arner
No matter how many times you spin a record, you never really get a complete sense of a band's aesthetic until you've seen them perform live. Jay Arner was a good reminder of this, as he caught me off-guard with how much heavier he sounded in a live setting (to the point where—before he introduced himself and gave us the confirmation we were looking for—I turned to the friend I was with and said, "This is Jay Arner…right?"). It was a strong new side of an artist I thought I knew, just the kind of pleasant surprise you hope for at CMJ. —Bonnie Stiernberg
Torres
Torres seems to be popping up alongside many of my favorites recently, supporting bands like Deer Tick and Okkervil River. That comparison made a lot of sense when I finally saw singer-songwriter Mackenzie Scott in person. Raw instrumentals behind her weighty lyrics combined with the calm intensity of her vocals, making for a performance full of highs and lows. I was expecting a little bit more energy from this, but fans of Torres' records won't be disappointed by her live show. —Dacey Orr
Coke Weed
While it usually may not be advisable to wander off from your group to look for Coke Weed, I arrived at Union Pool for the last few songs of this set and only wished I'd made it earlier. Their vintage sound is a little lo-fi and a little psychedelic, and despite guitar-heavy tracks like "Blue Flag," they never lacked on vocals, either. I've already added a few tracks from their latest release, Back to the Soft, into my regular playlist and plan to keep an eye out for what's next from this Maine band. —Dacey Orr
Sharkmuffin
Obviously a band called Sharkmuffin is going to be good. As someone who loves sharks, muffins and lolzy band names, I was sold before I set foot inside Muchmore's on Thursday night, but the music—badass riot grrrl, courtesy of frontwoman Tarra Thiessen—absolutely lived up to my expectations. —Bonnie Stiernberg
P. O. S.
After weaving in and out of tiny clubs for garage rock and quieter indie bands, P.O.S. was a breath of fresh air with his quick-witted hip-hop and an emphatic crowd of die-hard fans. I stumbled into the set at The Knitting Factory with no expectations, so to find a sizeable crowd (most without badges) of fans who knew every single word to every single song was a welcome break from the blasé, too-cool attitude you find at some showcases. That energy and enthusiasm wasn't lost on P.O.S., who was backed by fellow Minneapolis band Marijuana Death Squad to make for a genre-bending, energy-packed set. —Dacey Orr
Check out photographer Charlene Chae's photos from the evening in the gallery below, and in case you missed it you can check out our recap of days one and two here.