The 90 Best Albums of the 1990s
Page 1 of 9
Musically, the 1990s were full of gangsta rap, mall punk, teen pop and the ascendancy of country radio. But it also saw an invasion of Britpop, the popularization of grunge, and "alternative rock" becoming mainstream. Throughout the decade, though, great strides were being made outside the spotlight with the alt-country movement, shoegaze, electronic music and college rock. We asked Paste editors, writers, as well as Twitter followers and Facebook fans what albums from the '90s still matter to them. Here are the 90 Best Albums of the 1990s.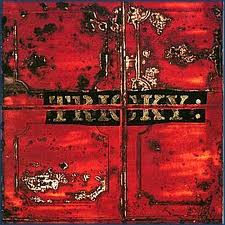 90. Tricky – maxinquaye (1995)
A puppet master and his puppet's verboten relationship has never been more salacious. Martina Topley-Bird, then a teenager, read lines like "I'll fuck you in the ass / Just for a laugh" as the lecher-voiced Tricky, a refugee of Massive Attack at the time, fed them into her ear, likely followed by a neck nibble. The resulting sex-as-death masterwork perfected the texture-torture album decades before Burial and the Weeknd could get their grubby hands on a sampler. Tricky plied Topley-Bird with weed from his advance cash while she humanized his bored perversity. And the unpretentious array of sampling décor, from creepy Smashing Pumpkins snatch to a Cypress Hill quote (in the relationship song!) to live rock band to the inventory warehouse clang of "Ponderosa" absolves the whole corrupt thing.—Dan Weiss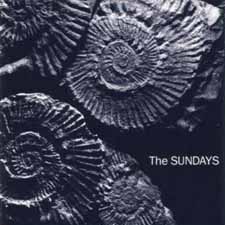 89. The Sundays – Reading, Writing and Arithmetic (1990)
While Seattle may have been a noisy place in the early '90s, there were plenty of pockets of mellow for lovers of independent music, and few as were as memorable as Harriet Wheeler and David Gavurin's band from Bristol, England. The Sundays created enough buzz from their first club shows to become quickly involved in a bidding war among labels, with Rough Trade earning the honors for their debut, Reading, Writing and Arithmetic. —Josh Jackson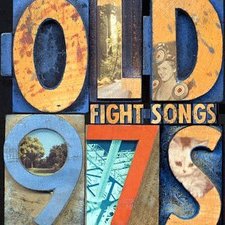 88. Old 97's – Fight Songs (1999)
While Old 97's didn't create the alt-country moniker, they certainly helped popularized the genre. Rhett Miller's songwriting and vocals fill Fight Songs with such a loneliness and desperation, you can almost hear his heart breaking under the slide guitars. The album is indeed packed with "fight songs," whether that means fighting for love on "Lonely Holiday," fighting with rival Ryan Adams on "Crash On The Barrelhead" or fighting to get their cat back on "Murder (Or A Heart Attack)," Old 97's created a roots record as fun as it is brilliant.—Ross Bonaime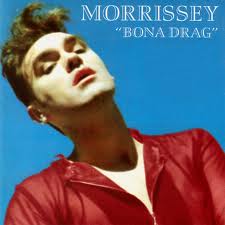 87. Morrissey – Bona Drag (1990)
Bona Drag was to Morrissey's solo career much like what Louder Than Bombs was to his former band, The Smiths—a singles and b-sides collection that featured some of his best work. The album included a few songs from his solo debut, Viva Hate ("Suedehead," "Everyday is Like Sunday") and set the stage for future, continued idolatry and enigmatic behavior. More than two decades later, Morrissey is still going relatively strong, but songs from this early collection elicit the most rabid fan reactions at his concerts.—Jonah Flicker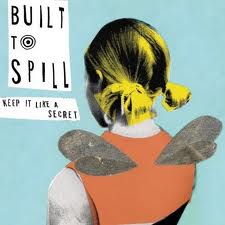 86. Built to Spill – Keep It Like A Secret (1999)
Built to Spill essentially has two fanbases, the indie-pop kids who loved 1994's There's Nothing Wrong With Love and the fans of rock god virtuosity who consider 1997's sprawling Perfect From Now On to be truly perfect. 1999's Keep It Like A Secret is the band's best album because it falls perfectly in-between those two extremes. It's full of amazingly catchy rock songs with fantastic guitar work and Doug Martsch's nostalgic lyrics and elegiac, Neil Young-ian voice.—Garrett Martin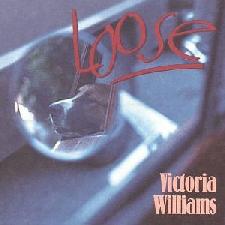 85. Victoria Williams – Loose (1994)
Victoria Williams' biggest moment in the sun came through 1993's Sweet Relief album, where her songs were covered by Lou Reed, Pearl Jam, Soul Asylum and The Jayhawks to help raise money for health costs after she was diagnosed with multiple sclerosis. One of those songs, "Crazy Mary," would appear the next year on Loose, her third and best full-length. On it, she also sings a duet with her future husband, The Jayhawks' Mark Olson, "When We Sing Together." There's a tenderness and fragility to these tracks that fits perfectly with her idiosyncratic lyrics, filled with an emotional depth, whether she's singing about her dog, her grandfather, her crazy childhood neighbor or her soon-to-be husband—or just letting you know You R Loved.—Josh Jackson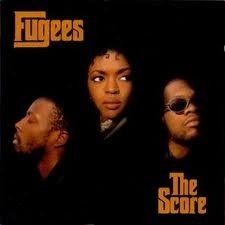 84. Fugees – The Score (1996)
Before Lauryn Hill, Wyclef Jean and Pras launched their own solo careers with varying success, the trio did some of their finest work with The Score, an album that focuses on each member's strengths. Hill's soul-filled voice with Jean's Haitian-tinted raps and the sparingly used Pras made an R&B/hip-hop/soul combination that motivated artists like The Roots, Talib Kweli, Common and Mos Def. The Score is three of the most influential hip-hop artists of the '90s playing around in an exciting time for the genre.—Ross Bonaime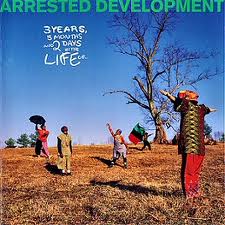 83. Arrested Development – 3 Years, 5 Months and 2 Days in the Life Of (1992)
Along with De La Soul, Arrested Development's rise in 1992 heralded an alternative to the reigning gangsta rap. Their debut album, 3 Years, 5 Months and 2 Days In the Life Of…, boosted by hit MTV videos for "Tennessee" and "Mr. Wendal" launched the group to two Grammys (Best Rap Album, Best New Artist) and millions in sales. The songs were an original fusion of hip-hop, blues, soul and funk with an easy Southern vibe. "Groovy" pretty much nails it. The band never reached the same heights again, but that debut stands tall, pointing to a future in which Southern rappers would rule the charts.—Nick Purdy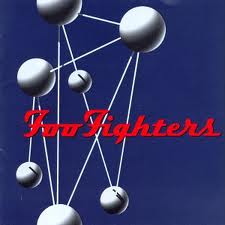 82. Foo Fighters – The Colour and the Shape (1997)
On The Colour and the Shape's first single "Monkey Wrench", Dave Grohl screams, "I was always caged but now I'm free." Up until then, Foo Fighters were the band that featured "that drummer from Nirvana" and were the group to throw Mentos at. But here, Grohl and his Foos broke free from Grohl's past and created something distinct, combining hard guitar and drums with Grohl's songwriting chops and surprising softness in tracks like "Walking After You" and "Everlong"—traits that would make Foo Fighters one of the most successful rock acts of the last two decades.—Ross Bonaime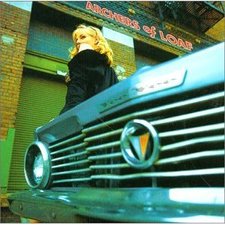 81. Archers of Loaf – Vee Vee (1995)
Archers of Loaf's twisted, tortured, string-bending, distorted indie rock reached its apex on the band's sophomore album. Icky Mettle was pure pop genius, but Vee Vee felt more urgent, more rocking, more hardcore, more anthemic. The album also separated the band even further from the '90s college rock pack, as Eric Bachmann's scorched-throat vocals and Eric Johnson's churning guitar lines raged against the emo-chine.—Jonah Flicker

PROMOTIONAL: Sponsored by Wendy's. Design your own Wendy's® Tee on Facebook for a chance to win $5,000! Click here to enter.
+Amount pertaining to cash prize only
**T-shirts sold by Homage LLC under license from Wendy's International Inc. $4.25 of each Wendys Threads t-shirt sold through 3/31/12 will be donated to Dave Thomas Foundation for Adoption.

Others Tagged With