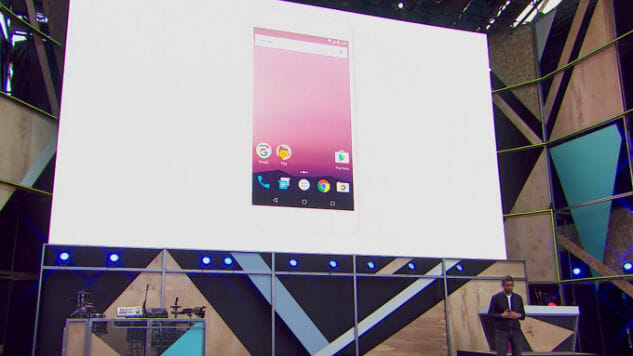 With previews of Google's Android next-generation operating system and Apple's iOS 10 already under way, there's a lot to look forward to this fall. While Android Nougat and iOS 10 both promise spit and polish under the hood, new changes to the mobile OS mean that Android Nougat and iOS 10 are closer to each other than ever before, with features and design that mirror one another.
Here are five new features that you should look forward to this fall from Google and Apple, and the differing approach taken by Android and iOS 10.
1. New UI Experiences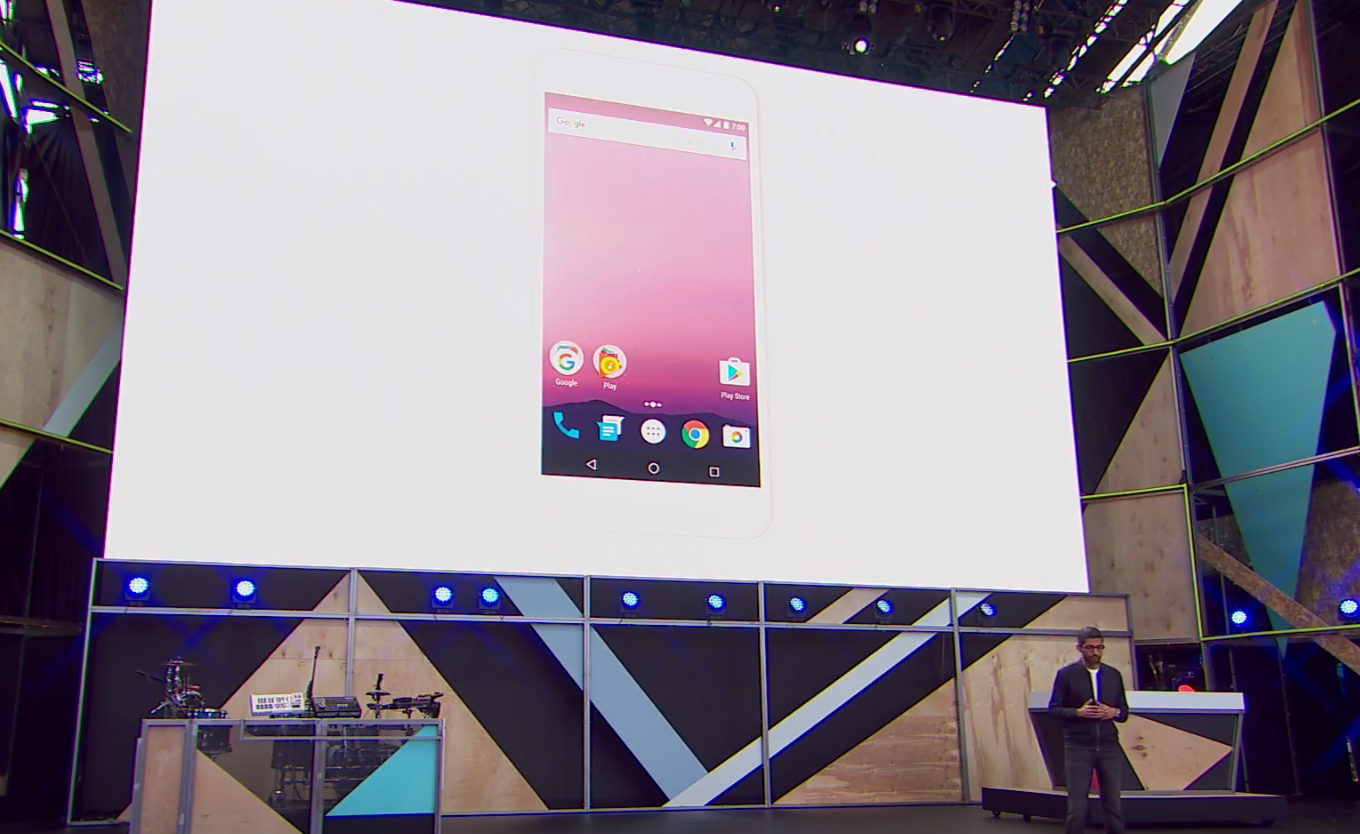 If Android or iOS on your phone is starting to feel stale, the new operating systems from Google and Apple are about to breathe new life into it. Even though Android Nougat and iOS 10 will likely debut on the oft-rumored iPhone 7 from Apple and Google's highly anticipated Nexus 7 for Android fans this fall, the OSes will also introduce new ways for you to interact with your phone even if should you choose not to rush out and buy a new device.
With iOS 10, Apple is making it easy for you to glance at notifications and check the time with a new wake up feature. Just lift your iPhone up from a table or grab it out of your purse or pocket and your phone's screen comes to life. The lock screen will display the clock, alerts and notifications without requiring you to press either the power or home button. The feature doesn't go as far as always-on screens from LG, Microsoft, Motorola and Samsung, but it does the job.
And for the first time, Apple is supporting widgets on iOS. If you open the notification drawer, you'll see the new rich notifications on iOS 10, but swipe right from that view and you'll have widgets offering glanceable information. Apple is even opening up this widget experience to third-party developers.
Some big changes implemented by Google with Nougat include better battery life, support for VR and better multitasking capabilities.
Even though performance improvements and code optimization make Android Nougat faster to use, an improved Doze mode means that your handset will last longer throughout the day. Currently, on Marshmallow, Doze only works when your phone is stationary, but on Nougat, Doze will work whenever the screen is off. Android will automatically fine tune the system to minimize energy consumption whenever you're not actively using your device.
Additionally, optimizations will help Android handsets take better advantage of resource-intensive VR viewing. This means that your phone won't overheat as quickly or as much when you're viewing VR content, allowing you to enjoy longer periods of immersive content.
Google has also improved multitasking with Nougat, bringing multi-window screen support to smartphones. The feature was previously limited to tablets, but now Android phones can natively run two apps side-by-side simultaneously.
2. Notifications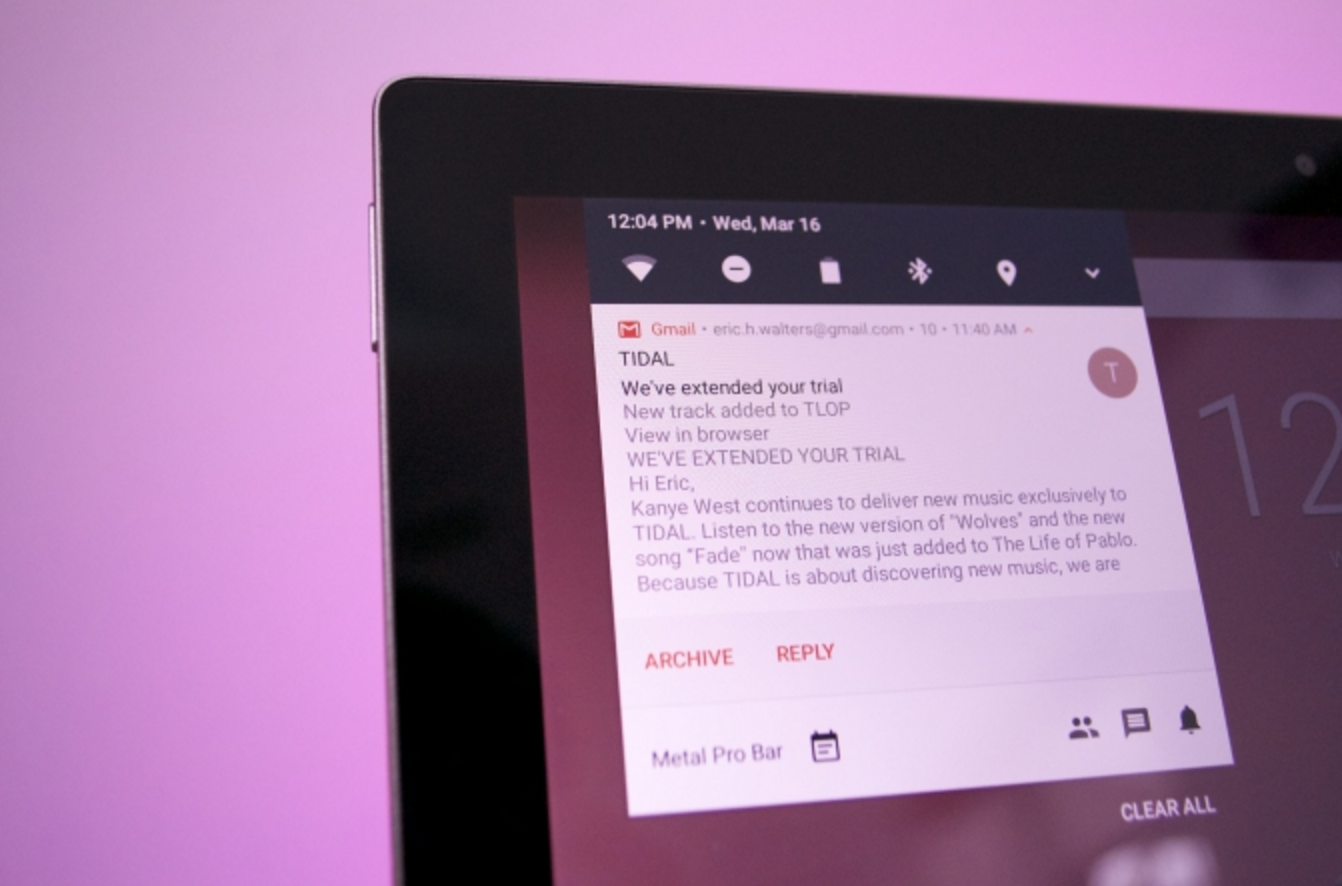 Google is giving notifications a refresh. Even though this is a minor aesthetic change, Android Nougat makes notifications easier to read. Notification banners now appear in minimalist style. Additionally, if you receive multiple notifications from the same app, the alerts can be grouped together.
With Nougat, notifications on Android take on a very Apple-like aesthetics, and that's not necessarily a bad thing. Android Nougat lets you quickly reply to messages directly from the notifications bar. Google also lets you categorize your notifications based on importance. You can block notifications all together or set certain apps to urgent importance to allow notifications to always show up at the top of the panel.
Similarly, Apple is also taking design cues from Google with notifications on iOS 10. With rich notifications on iOS 10, you can do more without having to jump into an app thanks to 3D Touch. For example, if you receive a messaging notification, you can initiate the peek and pop feature of 3D Touch to reply quickly without having to open the messaging app.
The best part is that you don't need a new device with 3D Touch support to take advantage of this feature. Apple has committed to bringing rich notifications to older phones and tablets without 3D Touch displays, but it isn't detailing exactly how this feature will work on older devices.
3. A Smarter Smartphone

The digital assistant on your platform of choice will be getting smarter this year. Apple and Google are opening up Siri and Google Now, respectively, so you'll be able to command these intelligent assistants to do more.
On iOS 10, third-party Siri integration allows the iPhone to catch up to Google Now. This way, if you're too drunk to use your phone, you can ask the ever helpful Siri to order you a pizza or hail you an Uber, provided that you're at least coherent enough to activate Siri and speak.
Siri support is also slated to arrive on other messaging apps, allowing you to dictate a message using your social network of choice. You can also ask Siri to dial someone using a VOIP service, start your workout using your favorite training app and search for photos using services like Shutterfly and Flickr.
Siri's intelligence extends beyond just voice searches and commands. With the new QuickType keyboard, Siri's chops will also come to the iPhone's keyboard, helping you respond faster. If someone is asking for a contact's email address in a conversation, for example, Siri will intelligently offer the email address as part of the keyboard's predictive feature. If your friend asks you to see a movie on Friday night, Siri can automatically create a calendar event for you.
Google will improve its assistant on Android Nougat by making it even more conversational. On Android Nougat, Google Now will take a more Alexa-like approach, which makes sense since Google will be taking on Amazon's Echo in the home. The same Google Now engine will also be used on Google Home, a speaker device that works in a similar way to the Alexa-powered Echo.
4. Messaging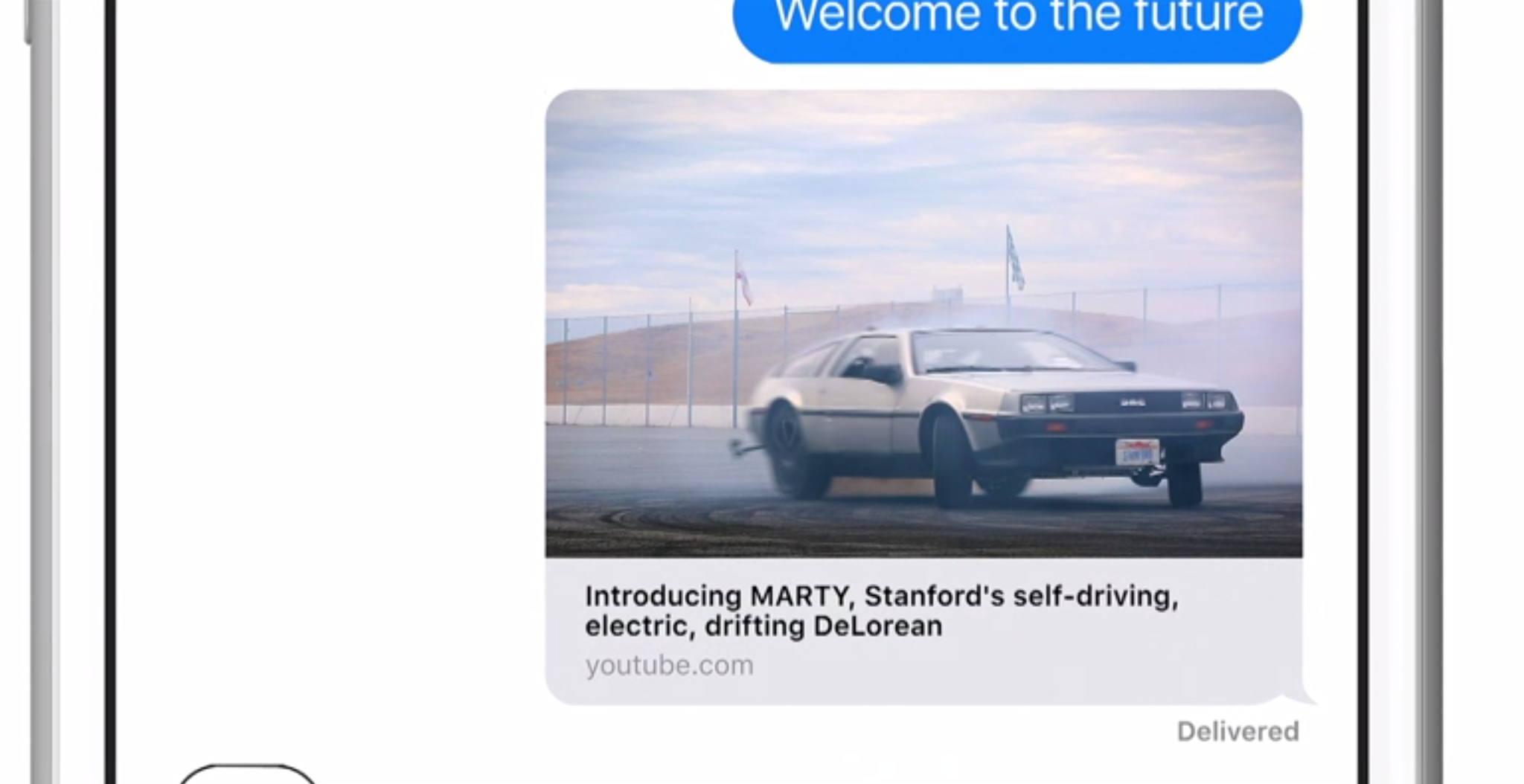 Where Google's and Apple's strategies diverge is on messaging. As Apple packs in more social features into Messages in an effort to make it the chat service of choice for iPhone users, Google's complicated history with messaging will result in at least four distinct messaging apps on Android.
Android users will soon have to choose from a confusing array of Hangouts for chat, Google Messenger and two new messaging apps: Allo and Duo. Google claims that Allow ill be a messaging app on steroids, and it's likely designed to compete against Apple's Messages, while Duo will be a video messaging app to rival FaceTime and Skype. The confusion is that Hangouts already does video conferencing and Messenger already exists to handle SMS.
Where Allo stands out is its intelligence, and the app features machine learning and assistive tech. It integrates with your phone number, so it will feel more like a rich text message than another social network that you need to sign up for. You'll get resizeable message bubbles and you can use emoji, stickers, photos and more—all things you can already do with a standard SMS. Allo will also feature smart reply suggestions, proactive suggestions for nearby restaurants if someone suggests lunch, integration with third-party services like OpenTable and more. There is end-to-end encryption and Allo also features self-destructing messages a la Snapchat.
Similarly, Messages is getting an overhaul on iOS 10 that will make chatting fun. Apple will add stickers, in addition to emoji support, along with a plethora of features. Aside from the updated notifications and widgets on iOS 10, Messages will likely be the third biggest visual improvement to come to iOS for most iPhone users.
Similar to Microsoft's Windows 10 Mobile, once you start typing a message inside iOS 10's Messages app, you'll get emoji suggestions. Typing "I love apples," for example, and the keyboard will suggest converting the word apples to an emoji instead.
You can also add digital touches, handwriting, GIFs and images from the web. You can handwrite a message, draw over a photo a la Snapchat or send a doodle. Additionally, Messages also borrows from Facebook, allowing you to "like" a particular message without having to type anything. There are also playful screen effects, like a confetti shower or display of fireworks, if you're celebrating an event with a friend. Overhaul, the new Messages app seems to be an amalgamation of whimsical features from competing apps, including Line, Facebook Messenger and Snapchat.
Messages also makes it easier for you to attach media to your message, allowing tou to quickly add a photo or video to the message. It's a similar experience to sharing images on an app like Facebook Messenger.
And if you're sending a funny cat video from YouTube, the recipient will get a preview of the video, and they can also click to watch the clip in-line without having to leave the conversation. Web links work in a similar way, allowing you to decide if you want to click on the link or not. This URL preview feature has been a long staple for Verizon's customers who use the carrier's Message+ to handle SMS and MMS.
5. Creating Memories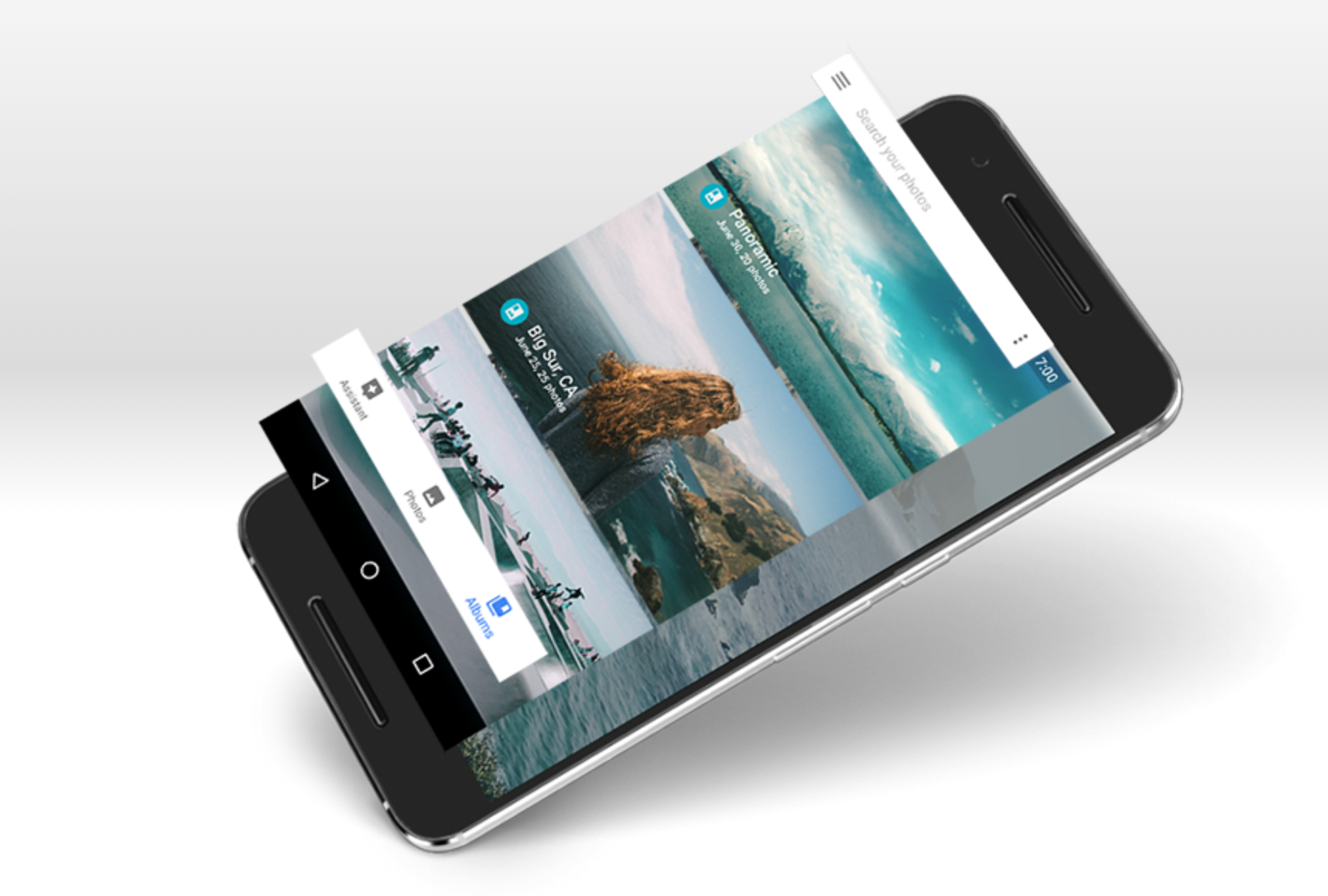 The smartphone has quickly evolved from being the center of your digital life to the hub of your personal life. With improvements to the cameras on smartphones, the modern pocket computer is now the hub of your life, storing some of your most important memories in the form of videos and photos.
With the iPhone's reputation as the most popular digital camera for snapping shots shared on sites like Flickr, Apple will try to make the photos experience even better on iOS 10. The eponymously named Photos app gets improved, though Android users will find many parallels between Apple's app and Google's similarly named app.
Both Android Nougat and iOS 10 use machine learning to automatically group photos into albums, sort images by location, identify people and object, offer smart photo searches and create video slideshows of your memories.
The companies, however, take differing approach on the application of machine learning to your camera roll, with Google relying on the cloud and Apple preferring to process your images on your device. The cloud means that your identified faces, places and favorite photos will be available on any devices wherever you have internet connectivity, while Apple maintains that its approach is better for the privacy-conscious users. Apple does its heavy processing when your device's screen is off and when your phone is plugged into a wall outlet.
Verdict
Ultimately, the progress of Android and iOS are on a converging path, showing that both Apple and Google are listening to user feedback to address any shortcomings from previous versions of the mobile operating system. Support for rich, interactive notifications makes multitasking on the go easier, while battery life improvements mean that your phone, hopefully, will make it through a working day with ease.
Ultimately, however, the choice in operating system today depends less on the unique features offered by either Android or iOS and more on your own personal preference of the user interface.
If you're aching to see what Google and Apple have planned for the fall, you can sign up to download the preview builds right now. Android N is currently on its fourth developer preview, available for Nexus devices, and Apple's iOS 10 beta is open to both developers and consumers wishing to test the software for bugs ahead of the highly anticipated iOS 10 debut on the iPhone 7.