Former Band of Horses Guitarist Tyler Ramsey Shares Single from New Solo Album
Photo by William Aubrey Reynolds
Music
News
Tyler Ramsey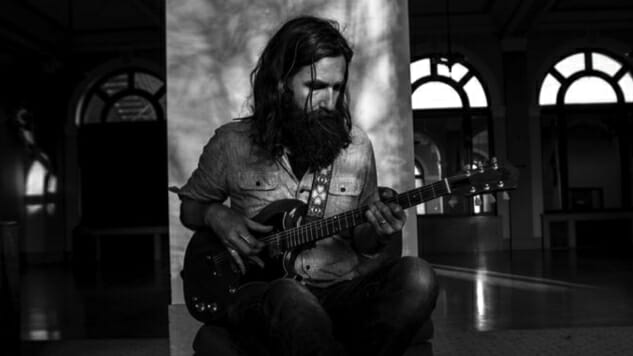 F ormer Band of Horses co-writer and lead guitarist Tyler Ramsey has debuted "A Dream of Home," the lead single from his forthcoming solo album For the Morning, due out April 5 from Fantasy Records.
Ramsey drew inspiration from the wilderness that surrounds his North Carolina home to create the mood for his folksy new album and, lyrically, to carry its messages of perseverance and remaining grounded during times of uncertainty.
Ramsey said in a statement accompanying For the Morning's announcement:
This album came about in the midst of a lot of change. The birth of my daughter, a move to the country, and the steady realization that I needed to switch the road I was on in my life as a musician and songwriter. I tried to express and balance images of life as a constantly traveling and touring musician with the more connected life I live at home and the time I spend hiking in the mountains where I live.
Listen to the hopeful "A Dream of Home" below, along with Ramsey's 2008 Daytrotter Session, and keep scrolling for dates from his upcoming tour itinerary, including select dates with Strand of Oaks and Carl Broemel of My Morning Jacket.
For the Morning Album Art: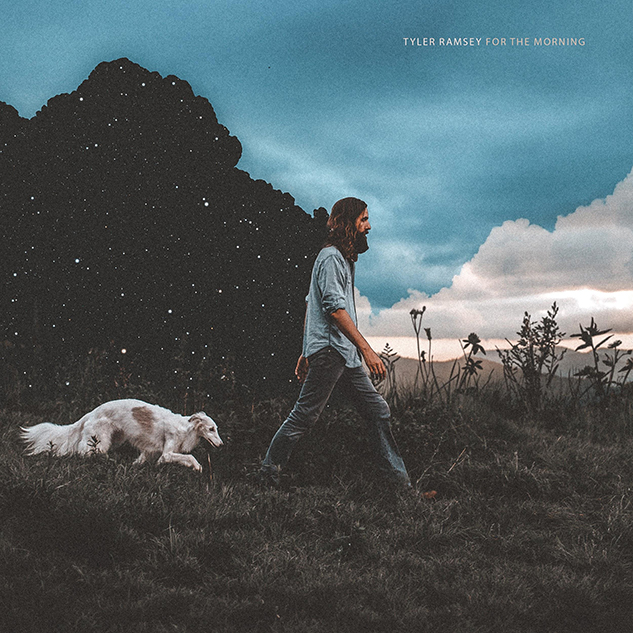 For the Morning Tracklist:
01. Your Whole Life
02. A Dream Of Home
03. White Coat
04. Breaking A Heart
05. The Bottom Of The Sea
06. Darkest Clouds
07. Firewood
08. Cheap Summer Dress
09. Evening Country
10. For The Morning
Tyler Ramsey Tour Dates:
February
19 – Lexington, Ky. @ The Burl*
20 – Bloomington, Ind. @ The Bishop*
21 – Davenport, Iowa @ Raccoon Motel*
22 – Evanston, Ill. @ Space in*
24 – Lansing, Mish. @ Mac's Bar*
25 – Columbus, Ohio @ Rumba Cafe*
26 – Cincinnati, Ohio @ Ludlow Garage*
March
10 – Memphis, Tenn. @ Hi Tone Café
12 – Austin, Texas @ SXSW
12- Austin, Texas @ SXSW
14 – Luck, Texas @ Luck Reunion
15 – Austin, Texas @ SXSW
16 – Dripping Springs, Texas @ From The Hills With Love
19 – New Orleans, La. @ Gasa Gasa
20 – Mobile, Ala. @ Soul Kitchen
21 – Athens, Ga. @ Hendershots Coffee
22 – Columbia, S.C. @ New Brookland Tavern
23 – Charleston, S.C. @ WOOFstock
April
10 – Wilkes-Barre, Pa. @ FM Kirby Center^
11 – Washington, D.C. @ U Street Music Hall^
12 – Durham, N.C. @ Motorco Music Hall^
13 – Atlanta, Ga. @ The Earl^
14 – Birmingham, Ala. @ Saturn^
18 – Nashville, Tenn. @ The Basement
20 – Indianapolis, Ind. @ Lo Fi Lounge
24 – Pittsburgh, Pa. @ Club Café
26 – Northampton, Mass. @ Iron Horse
27 – Burlington, Vt. @ Higher Ground Showcase Room
28 – Exeter, N.H. @ The Word Barn
29 – Boston, Mass. @ Great Scott
May
01 – New York, N.Y. @ Mercury Lounge
02 – Philadelphia, Pa. @ World Café Live
03 – Charlottesville, Va. @ The Southern
04 – Charlotte, N.C. @ The Evening Muse
11 – Asheville, N.C. @ Masonic Temple
20 – London, U.K. @ St. Pancras Old Church
22 – Paris, France @ 1999
23 – Brussels, Belgium @ AB Salon
25 – Amsterdam, Netherlands @ Q Factory
26 – Berlin, Germany @ Silent Green
June
15 – Bethel, N.Y. @ Mountain Jam
(* – with Carl Broemel)
(^ – with Strand of Oaks)