Mikal Cronin's New Single "Shelter" Finds Hope in the Flames
Photo by Max Mendelsohn
Music
News
Mikal Cronin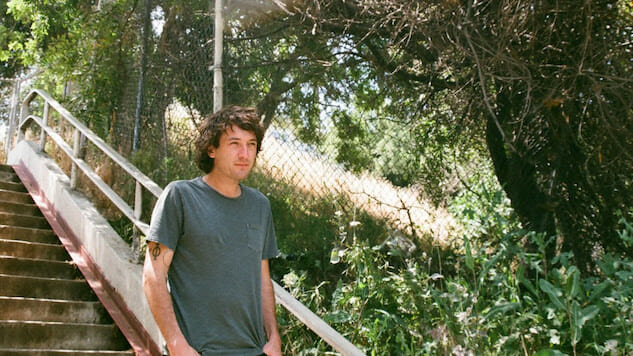 California's Mikal Cronin is gearing up to release his fourth full-length, Seeker, on Oct. 25, and has followed up lead single "Show Me" with a new track, "Shelter."
Like "Show Me," his second single combines guitar riffs with lush string arrangements, but "Shelter" feels a little less straightforward than its bluesy predecessor. "This is a song about searching for answers in an uncertain world," says Cronin. Nodding to Brian Eno, he calls it "dense and polyrhythmic." With winding, claustrophobic guitar and a swelling string section, it feels chaotic, like the soundtrack to a danger zone.
The visual for the official audio for "Shelter" only heightens the sense of danger: It's a psychedelic-hued montage of forests on fire. Cronin wrote the majority of Seeker while living in the mountains of Southern California, and had to flee his cabin after an arsonist targeted the area. These experiences, he says, made him want to break down the boundary between the studio and the world outside. "Fire—specifically its cycle of purging and reseeding the landscape, is a central theme to the record," he states. "Death and rebirth." He even brought a "charred pine cone" from the devastated woods into the studio to keep the memory close at hand.
"Shelter," which name-drops the record's title, gestures to hope in the face of destruction. "The seeker always finds an answer," Cronin sings. "It may not be the one you want / But there's a wisdom to the contact."
Check out the official audio for "Shelter" below, and revisit the album's details and Cronin's tour dates here. Seeker is out Oct. 25 via Merge.