Athlete appearances in film are a win-win. If they can hold their own and deliver a competent performance, nothing is lost and we got to see one of our favorite players on screen. If they fidget around, stare blankly and deliver all of their lines in the same monotone…I'm not going to say everything is gained, but it's highly entertaining. And you can't really blame them for not being able to deliver a line gracefully when they're paid millions to knock the living hell out of someone.
For whatever reason, more football players have made guest appearances and/or gone into acting post-retirement than any other sport. Some, like Carl Weathers, clearly had the acting gene all along, while others…not so much.
Take a look at our list of our 15 favorite appearances by football players in TV or film below.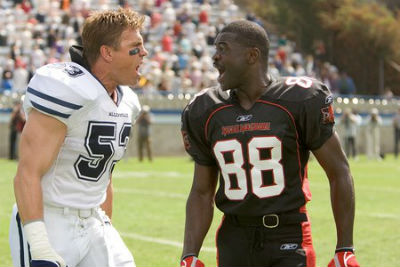 15. Michael Irvin in The Longest Yard
Wide receivers are the most flamboyant players on the football field, and few were more outspoken than Cowboys Hall of Famer Michael Irvin. He's been featured as a talking head on various pre-game shows, and it's surprising that he charisma hasn't landed him in more acting roles. He did, however, have a role in the 2005 Adam Sandler-led remake of The Longest Yard.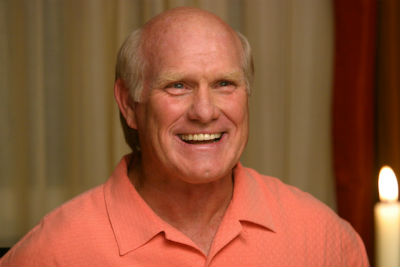 14. Terry Bradshaw in Failure to Launch
Four-time Super Bowl winning QB Terry Bradshaw might be the most obnoxious of the countless NFL pre-game show talking heads, but his gregarious demeanor landed him a prime role in the 2006 Matthew Mcconaughey/Sarah Jessica Parker rom-com Failure to Launch. Bradshaw plays Mcconaughey's father, regrettably and inexplicably appearing nude in a scene where his son walks in on him tending to his aquarium. Alright, let's just move on from Terry Bradshaw. The nude scene is actually on YouTube, but we'll spare you.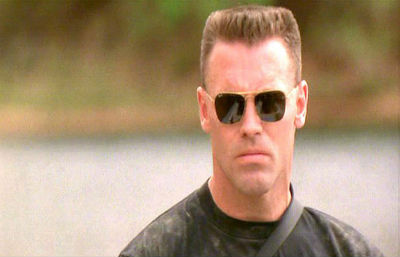 13. Howie Long in Firestorm
Bradshaw's FOX pre-game show co-host is former Raiders great Howie Long. Instead of playing an affable rom-com dad like Bradshaw, however, in Firestorm Long plays a role you might actually expect from a former football player: a firefighter who has to save some people trapped in a forest fire started by some escaped convicts for some convoluted purpose. The movie is basically an hour and a half of Long killing a bunch of bad guys with a fireman's axe. That and a lot of fire.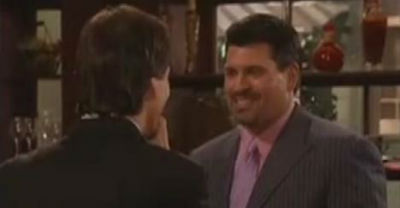 12. Mark Schlereth in Guiding Light
To round out the current talking heads, former Bronco and three-time Super Bowl champ Mark Schlereth appeared in soap opera Guiding Light as Roc Hoover. Schlereth is well-spoken on ESPN and has the chiseled, sinister look of a soap star, so the casting makes sense. With a name like Roc Hoover and a deer-in-the-headlights look on his face (see below), it's unclear whether Schlereth was aware he was acting in a soap opera and not a well-financed porn that was never seen through to the end.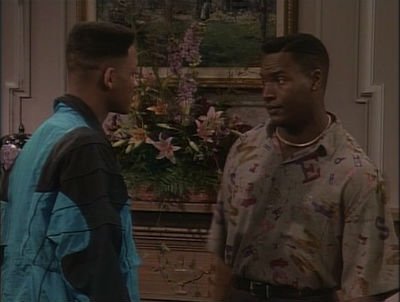 11. Bo Jackson in The Fresh Prince of Bel-Air
We don't remember this episode of Fresh Prince, nor can we find any footage of Bo's performance, but we do know that he was involved in one of Will's ploys to get a girl that ended up choosing Carlton. It's hard to imagine a better cameo, though, than Bo Jackson in his prime appearing on Fresh Prince a first-season episode of Fresh Prince. Check out Bo and Will Smith in the promo below.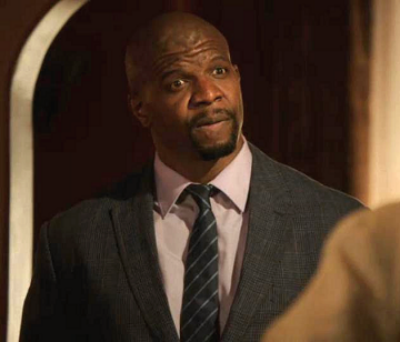 10. Terry Crews in The Newsroom
Crews was an NFL linebacker for seven seasons before getting into the entertainment industry. He's appeared in several films and TV series over the past decade, but recently he's become a familiar face for his role as Old Spice's uber-manly spokesman and, now, for his re-occurring role on Aaron Sorkin's The Newsroom as Will McAvoy's body guard and sometimes spiritual advisor. Crews will also be appearing in the upcoming fourth season of Arrested Development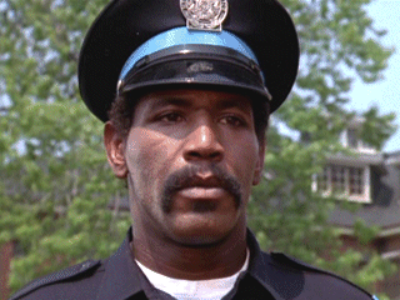 9. Bubba Smith in the Police Academy Series
If you're looking to fill the role of a 6'7" police officer, the NFL probably isn't a bad place to look. Bubba Smith was the first overall pick in the 1967 draft and played in two Pro Bowls as a defensive end before retiring and taking up acting. He filled several smaller parts over the course of his career, but is best known for his role as Moses Hightower in the Police Academy series, in which his freakish strength was routinely parodied.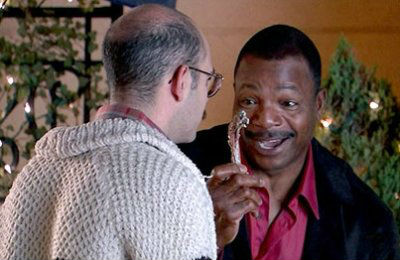 8. Carl Weathers in Arrested Development
With prominent roles in Rocky, Predator and Happy Gilmore, it's safe to say Carl Weathers has had the most memorable acting career of any ex-NFLer. If we're talking cameos, though, it's hard to beat his work in Arrested Development. Playing himself, the former Raider linebacker's appearances revolve around his mentorship of Tobias, as well as his penny-pinching when it comes to food. He certainly appreciates the economy of a good stew.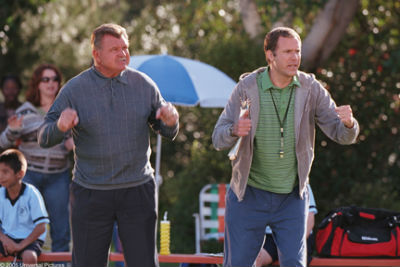 7. Mike Ditka in Kicking and Screaming
Mike Ditka is another former NFL player and coach who has found his way onto the screen in one capacity or another since leaving the game. His funniest role comes in the wildly underrated Kicking and Screaming, in which he plays the himself, whom Will Ferrell has recruited to help coach his son's soccer team. Ditka helps Ferrell out with the coaching duties, but once the power (and cappuccino) go to Ferrell's head, Ditka can no longer take his abuse. The two ultimately have a blow out in front of the team, with Ditka storming off after refusing to bring Ferrell a juice box.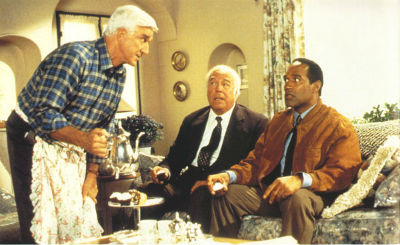 6. O.J. Simpson in The Naked Gun Trilogy
A product of Los Angeles football powerhouse USC, a post-NFL foray into Hollywood came naturally for the Hall of Fame running back. On screen, he's most well known for his role as Nordberg, the cop who couldn't stay out of the hospital in the Naked Gun trilogy. Simpson's acting career mysteriously fell off a cliff, however, after the last Naked Gun was released in 1994.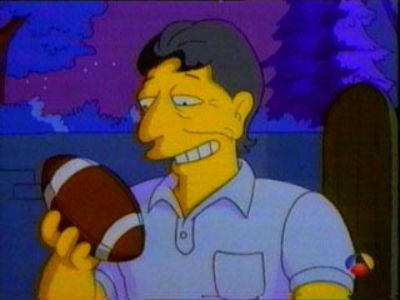 5. Joe Namath in The Simpsons
When Bart says that it will take a miracle for him to be good at football, Jet legend Joe Namath's car just so happens to break down outside the Simpson residence. Namath puts his arm around Bart, tells him there's only one thing he needs to know to be successful, but then takes off when his wife calls out that the car has started and it was only vapor lock. Bart is left right back where he started, and Namath returns again at the end of the episode, hilariously, to educate viewers on the dangers of vapor lock.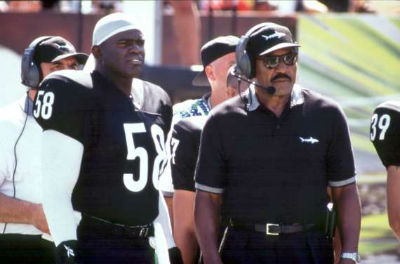 4. Jim Brown in Any Given Sunday
Many believe Jim Brown is the greatest running back of all-time, and if you take a look at some of the grainy footage of him bowling over entire defenses in the '60s, it's hard to argue with them. After he retired, Brown appeared in a number of movies, most notably, perhaps, The Dirty Dozen. More recently, however, was his role as the no-nonsense defensive coordinator in Any Given Sunday. Though he doesn't hold a candle to Al Pacino in the flying spittle department, he unleashed his fair share of invective-ridden tirades to whip his players into shape.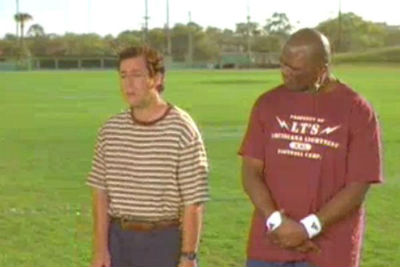 3. Lawrence Taylor in The Waterboy
Hall of Fame linebacker Lawrence Taylor's off-the-field struggles with drugs have been well documented, but the former Giant has always had surprisingly good acting chops. His biggest role was in Any Given Sunday, but his part in The Waterboy, in which he played himself as a football-camp instructor who brings Bobby Boucher in to give the kids some advice, is his most memorable. Just remember: "Don't. Smoke. Crack."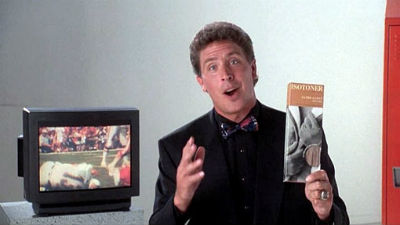 2. Dan Marino in Ace Ventura: Pet Detective
Dan Marino delivered an endearingly terrible but spirited performance in Ace Ventura: Pet Detective. Kidnapped while shooting a commercial for Isotoner gloves (which he endorsed in real life), Marino is then tied to a chair and can only wait for Ace to come to his rescue. Once he does, there's still the matter of proving his captor, Lois Einhorn, is a man. Running out of options, Marino directs Ace's eyes to Einhorn's backside and the case is solved. Nice work, Dan.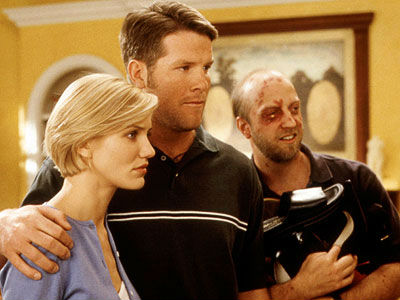 1. Brett Favre in There's Something About Mary
Before the dick pics, before the multiple retirement false starts, before the nauseating media cover…basically before everyone started hating him, Brett Favre was the quintessential All-American quarterback who you couldn't help but root for (unless you're from Chicago). He appeared in There's Something About Mary right in the middle of his professional prime, and nothing was required of other than, simply, to just walk on screen and be Brett Fav-er-uh. He was a particularly terrible actor, so much so that his more recent in work aside a pickup or Dale Earnhardt Jr. in Wrangler commercials puts his Mary performance to shame. It was a great cameo, though, because of exactly that. He was just on screen as Brett Favre, and everyone was shocked that the "Brett" Mary had been referring to the entire movie was in fact the Brett Favre.