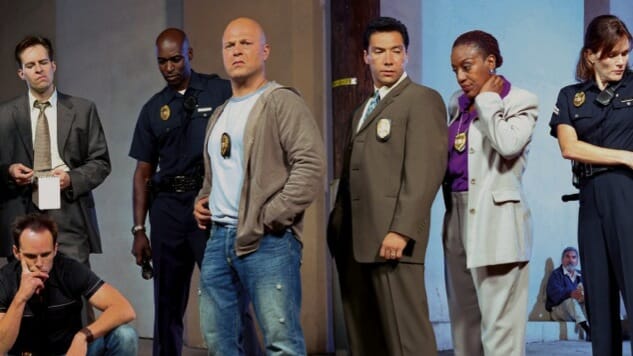 Like so many other lists, The 40 Greatest Cops Shows of All Time got practically every writer at Paste all fired up and ready to defend the honor of their personal favorite. But there can only be one G.O.A.T. (and, okay, 39 others that are pretty good too). In an attempt to narrow our focus, we limited our choices to police procedurals and/or series with detectives as the main characters, and excluded shows centered on PIs (we'll save Rockford Files, Veronica Mars and The No. 1 Ladies' Detective Agency for another list). Get ready to overload your Netflix queue—here are our picks for the 40 Greatest Cop Shows of All Time.
40. The Unusuals
Original Run: 2009
Creator: Noah Hawley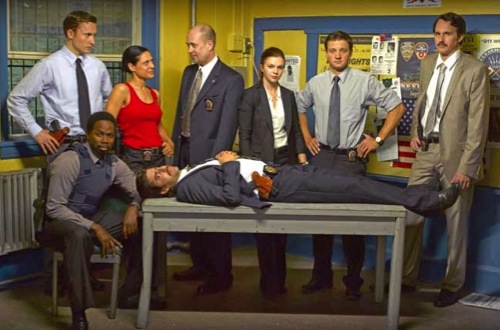 Before he found himself elevated to the upper echelons of TV royalty with Fargo the series, showrunner Noah Hawley spent years cutting his teeth in the network TV trenches. Perhaps his most notable contribution, which demonstrated his talent for crafting well-defined, if idiosyncratic, characters, was the quirky one-season police dramedy The Unusuals. The show centers on Amber Tamblyn's Casey Shraeger, a by-the-books, somewhat naïve young cop who is transferred to the NYPD's notorious Second Precinct to help reform the station and its tainted reputation. This naturally proves to be easier said than done, considering the sheer neurosis on display, including one detective who is suffering from a brain tumor that induces hallucinations at inopportune times. Pitched as a "modern day M*A*S*H" the show boasts the same unorthodox mix of grounded realism and absurdist comedy as that classic series. A fresh, funny and compelling take on the police drama, The Unusuals' inability to garner a second season proved to be a classic case of "wrong place, wrong time." —Mark Rozeman
39. Naked City
Original Run: 1958-1963
Creator: Stirling Silliphant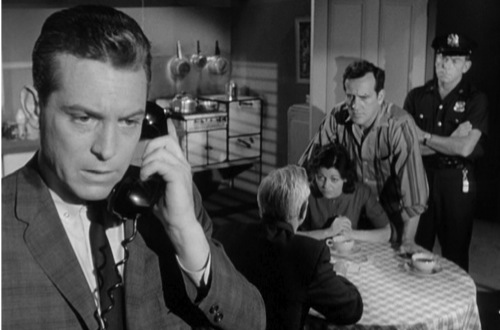 Based on the celebrated 1948 movie of the same name, Naked City sought to introduce a still-young TV audience to the idea that quality crime stories could be enjoyed in the comfort of their own living room. Filmed on location in various areas of New York City, the adventures of NYPD's 65th Precinct boasts a lived-in, noir-esque atmosphere that still manages to hold up, even after 50 years of imitators. What's all the more entertaining is seeing just how much the show served as a training ground for young talent. Though the series featured no shortage of established thespians of stage and screen (Lee J. Cobb, Martin Balsam, Hume Cronyn), it also made room for quite a few young bucks, including Dustin Hoffman, Dennis Hopper, Christopher Walken and Robert Duvall. Indeed, part of the fun in watching the show today is catching the early work of actors who would soon enough become legends in their own right.—Mark Rozeman
38. Happy Valley
Original Run: 2014-present
Creator: Sally Wainwright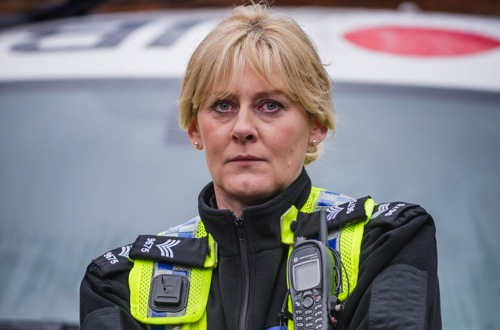 It was with dismay that I received the news from Shannon, compiler of this list, that nobody else had picked Happy Valley. That's inexcusable, and the only explanation is that nobody has seen it—if they had, it wouldn't have been left off. However, not seeing it is also inexcusable, since it's available on Netflix. There's only one season so far (the sophomore season is coming in 2016), and the plot centers on a kidnapping in the down-at-the-heels English town of West Yorkshire. I could say more, but the greatness of this show is so immediately self-evident that if you commit to watching the first ten minutes, there's a 60-80 percent chance that you'll have finished all six episodes before you go to sleep. And then you can berate all your friends who remain in the dark, just as I've done to you.—Shane Ryan
37. Streets of San Francisco
Original Run: 1972-1977
Creator: Edward Hume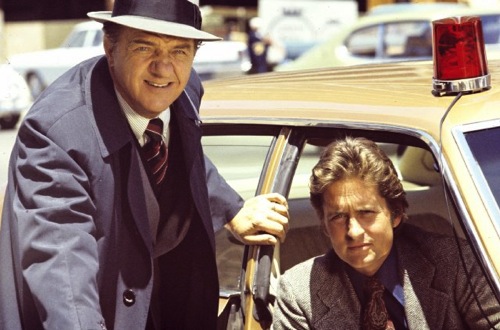 For five seasons, a young Michael Douglas and a not-so-young Karl Malden cruised around the titular avenues and highways of the Bay Area in a Ford Galaxie, solving murders and maintaining the kind of love-hate relationship that has been the heart of buddy cop movies and TV shows for decades. Okay, it was actually for just over four seasons, as Douglas left at the start of the fifth when his career as a film producer and actor starting taking off. But while he was there, he was an undeniable presence and held his own against Malden, a member of Hollywood's old guard, who was as gruff and engaging as in his best film roles.—Robert Ham
36. Castle
Original Run: 2009-present
Creator: Andrew W. Marlowe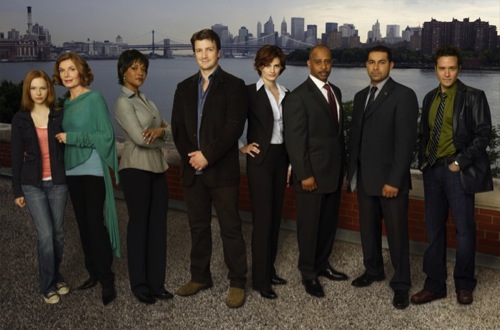 Castle has replaced Burn Notice as the show people make fun of because they don't know anybody who actually watches it. The series has aired over 150 episodes, but even its star Nathan Fillion joked about the fact that nobody really knows what it's about at the last Emmy Awards. However, it is because of its aforementioned longevity that Castle is now the butt of all those jokes. It's a fairly simple show about a crime novelist who begins shadowing, and working with, a homicide detective. Naturally, romance begins brewing. Fillion and Stana Katic (Beckett) remain forever charming, and the consistently entertaining storylines are the reason the show has its fans.—Chris Morgan
35. Monk
Original Run: 2002-2009
Creator: Andy Breckman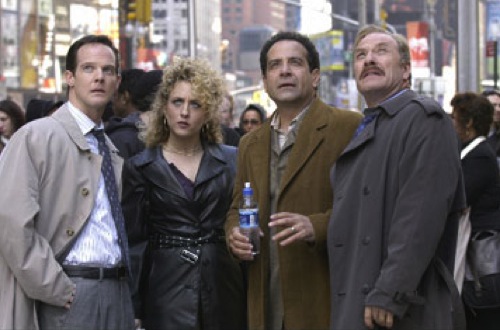 "Homicide detective with OCD" might seem like a cheap concept on paper—after all, Detective Adrian Monk (Tony Shalhoub)'s obsession with the tiniest of details is an easy, plausible explanation for his uncanny ability to solve even the most convoluted crimes by episode's end. But Monk used its central character's mental illness as so much more than plot device; though the show was a procedural, character development was always its driving force. We continue to learn bits and pieces of Monk's backstory (his wife Trudy was killed by a car bomb, resulting in his nervous breakdown and worsening of his OCD), we watch as his mental health gradually improves, and through it all we're treated to an expert blend of comedy and drama that makes it so obvious why Shalhoub was nominated for eight Emmys (taking home three) for the role.—Bonnie Stiernberg
34. Wallander
Original Run: 2008-present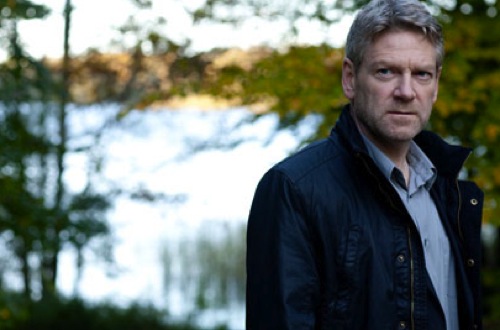 Kenneth Brannagh stars as the older, wounded, but still deeply insightful detective in this show, adapted from the Swedish program (and novels) of the same name. What sets this series apart is Brannagh's muted, world-worn performance and the excellent cinematography, which makes terrific use of the Swedish seaside to cultivate an atmosphere that's melancholy and menacing by turns—sometimes at once. There are three seasons, each three episodes long, and I've yet to run across a dud. All three seasons are on Netflix, and the fourth and final season will air later this year. And if you don't trust me, trust the great Patti Smith, who refers to it more than once in her book M Train as one of her go-to detective shows.—Shane Ryan
33. Inspector Morse
Original Run: 1987-2000
Creator: Colin Dexter, Tony Warren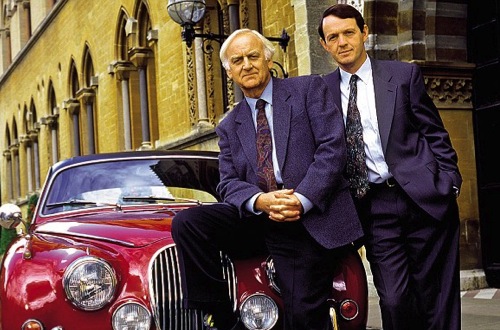 Played by John Thaw, the title character of this influential British detective drama is a refreshingly flawed iteration of the classic "gentleman detective." Appearing in 33 two-hour episodes spanning 13 years, the figure of Inspector Morse, along with his trusty sidekick, Sergeant Lewis (Kevin Whately), looms large over more recent series like Idris Elba's Luther. Unlike so many other genius police detectives on television, Morse is often, at least initially, wrong. And though it's suggested his path to promotion is opposed by enemies he's made in his career, he's also pretty unambitious. While the series doesn't necessarily care much about portraying the daily ins and outs of a police station or its procedures, it's nonetheless saturated the popular perception of how the British go about solving murders.—Michael Burgin
32. The Bridge
Original Run: 2013-2014
Creators: Elwood Reid, Björn Stein, Meredith Stiehm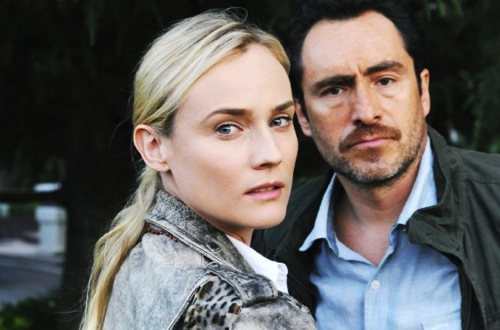 Considering the sheer amount of detective shows that have existed over the decades, it's incredibly rare to find one that can bring something legitimately new to the table. The Bridge took the concept of jurisdictions and turned it into a topical look at border issues, like immigration and drugs. Despite the fact that teaming up the Mexican detective Marco Ruiz (Demian Bichir) with the American detective Sonya Cross (Diane Kruger), often felt a bit stereotypical (Ruiz does whatever it takes, while Cross' character felt heavily influenced by Carrie on Homeland), the duo created an intriguing dynamic. As the two dug deeper into the politics across the border while searching for a serial killer, The Bridge rarely shied away from tragedy and the horrific nature of the socio-political it was dissecting.—Ross Bonaime
31. Sledge Hammer!
Original Run: 1986-1988
Creator: Alan Spencer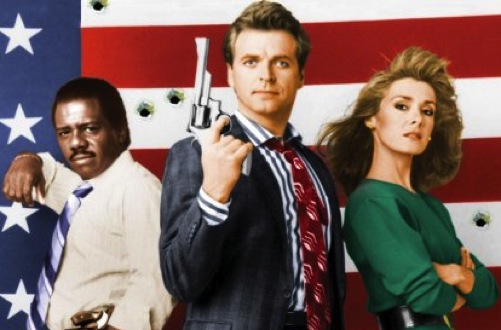 By the mid-1980s, the "loose cannon cop" archetype popularized by the Dirty Harry franchise (and encouraged by a culture of Regan-era conservatism) had already become a tired staple of film and TV. Four years after Zucker-Abrahams-Zucker tried and failed to launch their own crime show parody with Police Squad!, comedy writer Alan Spenser sought to do the same with Sledge Hammer!. David Rasche stars as the titular Inspector Sledge Hammer, a cop who's motto is to "shoot first and ask questions never." Along with his more level-headed partner, Detective Dori Doreau, Hammer would spend each week solving cases, though this typically meant causing immense, unneeded property damage before ultimately cracking the case due most often to an unexpected streak of luck. Though it only lasted two seasons (and, as evidenced by the infamous Season One finale, even that was a major surprise to the creative team), the show eventually found international success in syndication, lending credence to the idea that the Hammer probably had a few more years of hilarious ineptitude left in him.—Mark Rozeman
30. Cracker
Original Run: 1993-1996
Creator: Jimmy McGovern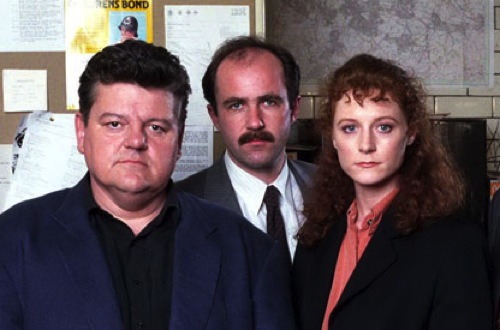 Before he slapped on a fake beard and found himself at Hogwarts playing Hagrid, Robbie Coltrane already staked his place as a great character actor, particularly with his work as the hard-living psychologist Edward Fitzgerald, on Cracker. The show maintained a great balance between being a sturdy procedural, while also delving into Fitz's troubled home life and his potentially life-threatening addictions to alcohol, tobacco, and gambling. Through it all, Coltrane maintained an intensity and a rough-and-tumble charm that helped him during interrogations, arguments with his employers at the Greater Manchester Police, and in trying to keep his family together.—Robert Ham
29. Starsky & Hutch
Original Run: 1975-1979
Creator: William Blinn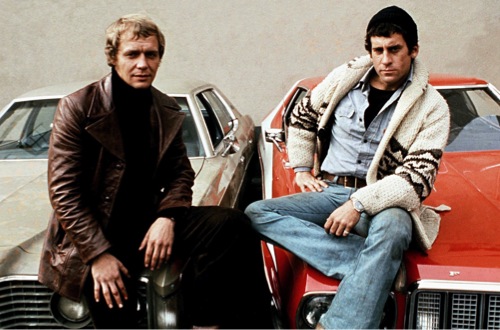 In 2004, Starsky & Hutch was parodied by Ben Stiller and Owen Wilson in a movie, because there are those who find the '70s to be inherently funny and cheesy. However, the TV version of Starsky & Hutch is deserving of a little more than a punchline. David Starsky and Kenneth "Hutch" Hutchinson were rebel cops with a cool car who, basically, only believed in each other. The series could be pretty exciting, with solid action scenes, and was also occasionally funny. People may poke fun today, but there's a reason Starsky, Hutch, Starsky's Ford Gran Torino and informant Huggy Bear have become well-known aspects of pop culture. It's true that the show did take a turn for the worse toward the end, but it certainly had its charms and great TV moments in the beginning.—Chris Morgan
28. Life on Mars
Original Run: 2006-2007
Creators: Matthew Graham, Tony Jordan, Ashley Pharoah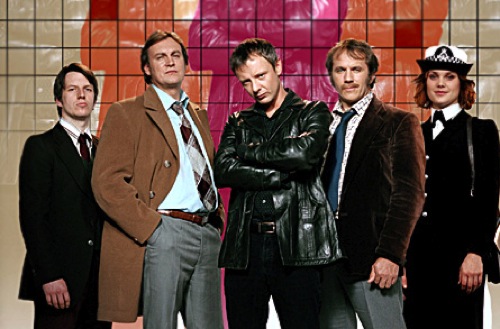 This British series verged more into the realm of science fiction, but kept true to its roots as an homage to the hard-nosed '70s cop dramas going down in cinema and on the telly. The fantastical element came from the star of the show, Sam Tyler, a modern day detective who gets hit by a car and wakes up in 1973. In this world of the past, he is bumped down a rank and butts heads with his superior officer, the tough-as-nails DCI Gene Hunt (a career-making role for actor Philip Glenister). For two seasons, the show keeps you guessing as to whether Tyler is in a coma or actually went back in time… or whether he's just a '70s-era cop quickly losing his marbles.—Robert Ham
27. The Fall
Original Run: 2013-present
Creator: Allan Cubitt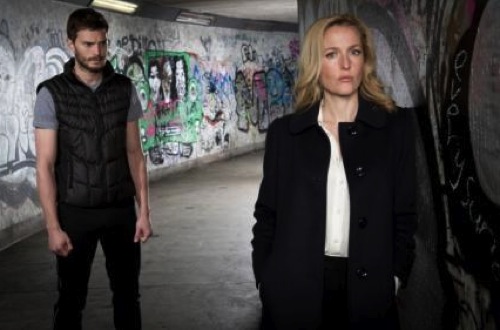 Metropolitan Police Superintendent Stella Gibson (Gillian Anderson) is bereft of drama, deliberate in everything she does, like a predator that's long transcended basic human mores. Even in sexual encounters, she's a person of finely tuned method, in tune with the necessity for sex more than the exigencies of obtaining it with any sort of delicacy. It's suiting, then, that she hunts for a kindred spirit throughout Northern Ireland, her target the meticulous serial killer Paul Spector (Jamie Dornan), his name the most obvious accouterment of this dead-serious, deadly simmering procedural. Throughout three seasons, The Fall blurs the lines between the good side and the bad side, breaking down justice until it's little more than justification to a hierarchy of humanity wherein the strongest and smartest deserve more freedom—more life—than the rest of the disposable herd.—Dom Sinacola
26. Southland
Original Run: 2009-2013
Creator: Ann Biderman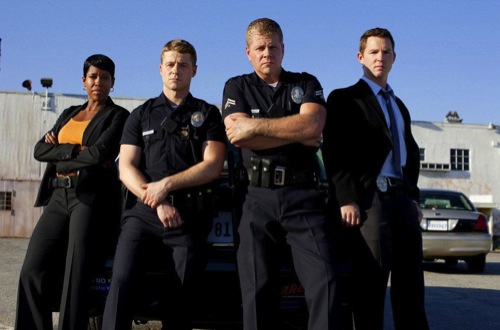 Southland is the little TV series that could. Unceremoniously canceled by NBC on the eve of its second season premiere, TNT rescued the show and aired it for four additional seasons. The sprawling drama, shot on location in Los Angeles, gave viewers a look at those parts of the city rarely seen on TV. The drama was rich with complex characters who lived in the grey area. At the heart of the drama were Training Officer John Sherman (Michael Cudlitz) and his trainee, Officer Ben Sherman (Benjamin McKenzie). In Sherman, Cudlitz created a groundbreaking character, playing a gay man whose sexuality was not a plot point. With so many fantastic performances, it's a challenge to single out any one actor, but I would be remiss if I didn't mention Regina King's fabulous turn as Detective Lydia Adams. The series is now available on Amazon. You need to watch it.—Amy Amatangelo
25. 21 Jump Street
Original Run: 1987-1991
Creator: Stephen J. Cannell, Patrick Hasburgh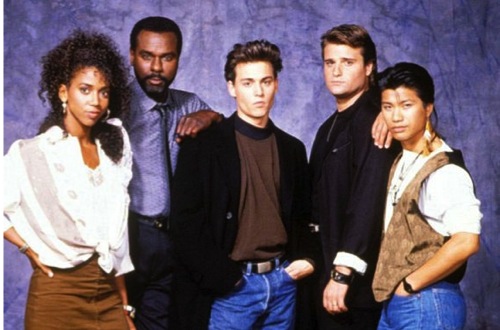 The entire series of 21 Jump Street is on Hulu. Stop whatever it is you're doing right this instant and watch, if you've never seen the late '80s classic. If you've seen the 2012 movie remake with Channing Tatum and Jonah Hill, then you already know the premise. Cops go undercover to pose as high schoolers or college students to fight crime internally. The original show features a very young, very handsome Johnny Depp, a lot of horrible over-acting and some of the cheesiest background music you've ever heard. And still, it remains iconic, and definitely worth a binge in 2015.—Annie Black
24. Andy Griffith
Original Run: 1960-1968
Creator: Sheldon Leonard, Aaron Ruben, Danny Thomas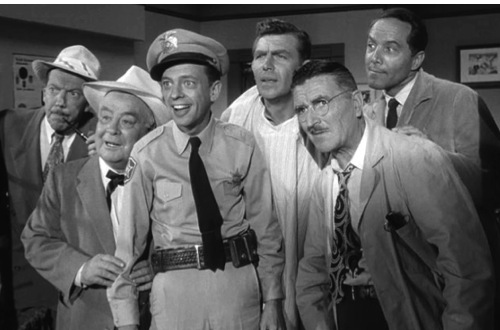 What began as a guest appearance by Andy Griffith on an episode of The Danny Thomas Show turned into one of the most beloved series of the '60s. The charming little comedy only so often dealt with police work as overseen by Griffith's kindly character Andy Taylor and his lily-livered deputy Barney Fife (the wonderful Don Knotts). Mostly, the sitcom focused on the daily lives and minor squabbles of the people in the fictional town of Mayberry—the kind of charming Southern burg that most conservative politicians seem to have in mind when they talk about old school American values.—Robert Ham
23. Criminal Minds
Original Run: 2005-present
Creator: Jeff Davis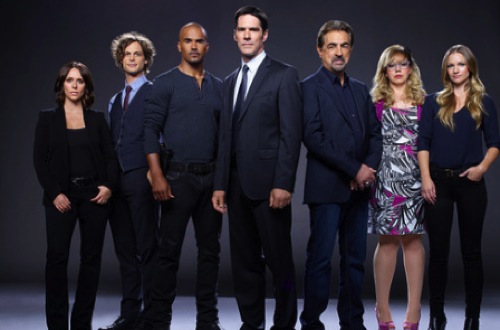 Criminal Minds is the stuff of dreams, for those of us interested in a more macabre cop show. Similar to Law & Order: SVU, the series delves into the psychology of its criminals, thanks in large part to Dr. Reid, the show's quirky, lovable, genius-boy psychologist (played by Matthew Gray Gubler). But there's also the darker side to these plots, and, suffice it to say, Criminal Minds—which centers on far more violent crimes than the average cop show—is not one to watch late at night by yourself.—Annie Black
22. Miami Vice
Original Run: 1984-1990
Creator: Anthony Yerkovich, Andres Carranza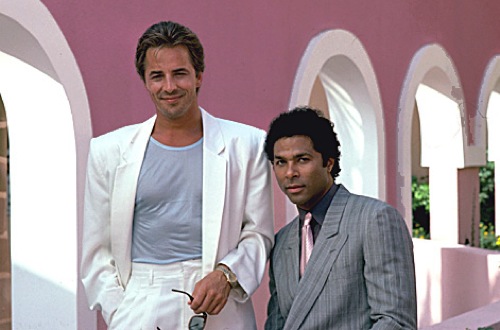 It's the show that attempted to take the feel and energy of music videos and put them into a police procedural. And damn if Miami Vice didn't do an amazing job of bringing that to life with a smart use of pop songs (not for nothing did its theme song become a radio hit and a soundtrack album hit #1 on the Billboard album charts), fast-paced editing, and lots of beautiful people in very stylish clothing. It also made its stars Don Johnson and Philip Michael Thomas into household names, as Crockett and Tubbs, two undercover cops trying to put an end to the drug trade in the Florida metropolis. The show was also notable for its use of celebrity guest stars like Sheena Easton, G. Gordon Liddy, Lee Iacocca, and, of all people, Leonard Cohen and Frank Zappa.—Robert Ham
21. Police Squad!
Original Run: 1982
Creator: Jim Abrahams, David Zucker, Jerry Zucker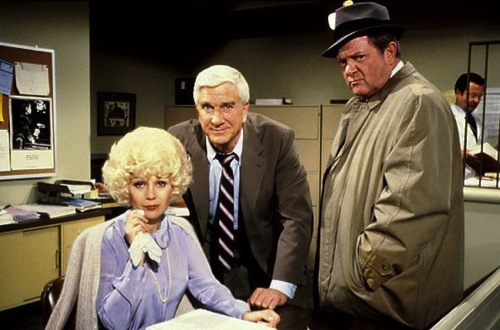 Police Squad! was nuts. It didn't make sense in the '70s, and, frankly, it would be bizarre now outside of any realm beyond Adult Swim. Yet, here it was—a broadcast network sitcom, although it was one that only ran six episodes. They were six wonderful episodes, though. And while you may not be aware of the series, you are likely aware of the movies that stemmed from the show; The Naked Gun films. Police Squad! centered on the wacky adventures of Leslie Nielsen as Lt. Frank Drebin, and company. It was loaded down with great jokes, weird bits and dumb-funny wordplay. It also had, perhaps, the greatest opening credits in TV history, including a "guest star" who would be killed off during the credits of every episode. Plus, Rex Hamilton as Abraham Lincoln! No cop show has ever thrown out jokes with this much abandon. It also helps that, on the series, Norberg wasn't played by O.J. Simpson. So, you know, it's a little less awkward to watch.—Chris Morgan
20. 24
Original Run: 2001-2010
Creator: Robert Cochran, Joel Surnow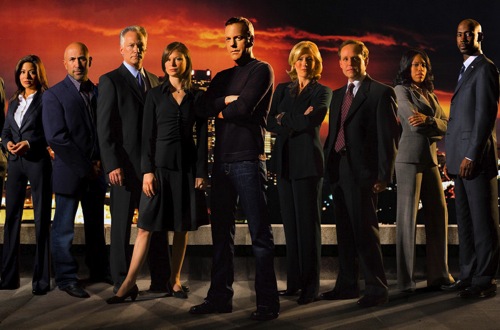 Premiering just a couple of months after 9/11, 24—which centered on a fictional Counter Terrorist Unit and its star agent Jack Bauer—was a show that came at just the right time in our culture. The series played off very real fears of the time, as over nine seasons, Bauer fought to protect the world against assassination plots, bombings, viruses and other threats. Fifteen years after 24 aired and the show's earlier seasons can be seen as a fascinating, albeit dated, look at the attitude towards terrorism and Bauer's method of doing whatever it took to get the answers he needed. But it was really 24's constant twists, cliffhangers and interesting characters in a genre that rarely diverts from serialization that helped it become the longest-running espionage show ever in the United States.—Ross Bonaime
19. Law & Order
Original Run: 1990-2010
Creator: Dick Wolf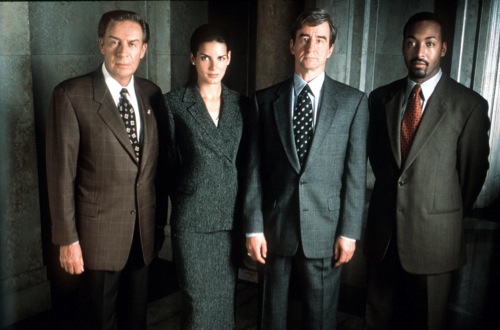 Dun! Dun! Is there a more distinctive and recognizable sound on television than the tell tale notes that began every episode of Law & Order? The series, which ran for 20 (!!) seasons, was simple and revolutionary in its approach, combining two popular television genres. We love cop shows and we love legal shows—it made all the sense in the world to put them together? The first half of each episode was devoted to the detectives that investigated the crime. The second, to the lawyers who prosecuted the case. The series not-so-subtly ripped from the headlines and pioneered so much of what we take for granted on crime shows. The cold open with people stumbling across a dead body, and the detective with a quip one-liner are Law & Order staples still imitated today. The episodic nature of the storytelling meant the cast could revolve with little effect to the show—the crimes and the plot twists were the real stars. (Although a few actors, including Jerry Orbach as Detective Lennie Briscoe and Sam Waterston as A.D.A. Jack McCoy, are practically synonymous with the series.) Law & Order spawned four spin-offs, including Law & Order: SVU, which is still on the air and in its 17th season. That's quite a legacy.—Amy Amatangelo
18. CSI: Crime Scene Investigation
Original Run: 2000-2015
Creator: Anthony E. Zuiker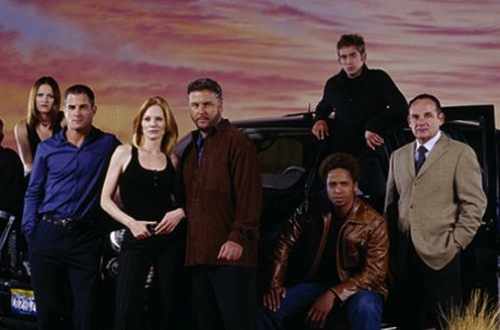 Concluding earlier this year after 15 years and numerous spin-offs (including the still airing, CSI: Cyber), there's no question that the CSI franchise had lost a good bit of its luster. Nevertheless, it's impossible to measure the impact that the first episode of the original CSI had when it first bombarded an unsuspecting public all those years ago. At the time, CSI was unlike anything audiences had ever seen—a crime procedural where forensic science was front and center and cases could be solved by analyzing blood splatter, mold or fibers, as opposed to a series of interrogations wherein you find the crack in a suspect's story. Not to mention, the show's visually sticking digital renderings of the human anatomy and penchant for gore led to no shortage of highly spirited water cooler moments. All this, combined with a highly intriguing lead performance from William Petersen as CSI guru/bug expert Gil Grissom, and it becomes abundantly clear that CSI was a sensation for a reason. —Mark Rozeman
17. Top of the Lake
Original Run: Jane Campion, Gerard Lee
Creator: 2013-present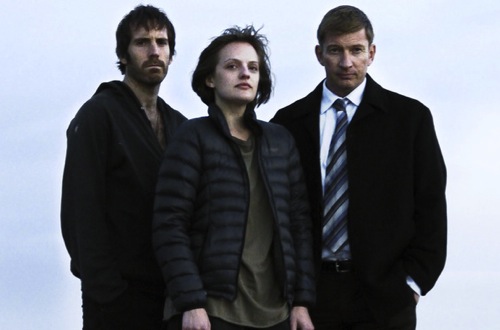 Any cop show about a cop who must work within his or her small hometown, enacting blind justice on the people he or she grew up with—people who are usually just trying to make ends meet—will be a cop show rarely about the police department at its core, and almost always about the people who take that function for granted. So it goes with Top of the Lake, Jane Campion's tragic and heartrending police drama about just how thick blood must be to make a lifetime of crime worth the trouble. In it, Detective Robin Griffin (the always-great Elisabeth Moss), a Sydney police investigator, is called back to her nowhere New Zealand hometown to look into the disappearance and pregnancy of a 12-year-old local girl. That she undoubtedly uncovers a lot of terrible secrets best left buried is beside the point. What is so completely fascinating about the show is the lengths to which Moss is willing to drag her character to defend the betrayal of her whole home's ecosystem—facing, all the while, the hydra-headed reasons why she first fled to pursue a career in law enforcement in the first place. Thankfully, Moss will return for the second season, which takes place in Sydney, and starts pre-production this December.—Dom Sinacola
16. Boomtown
Original Run: 2002-2003
Creator: Graham Yost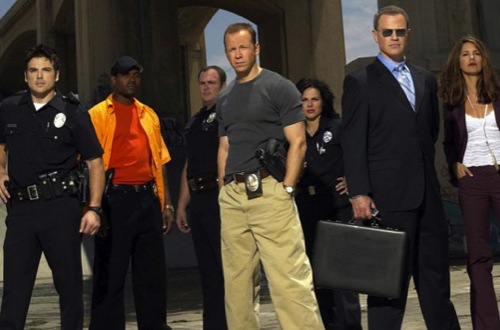 I still get mad thinking about this show's cancellation. The short-lived NBC drama was the epitome of a show ahead of its time. Canceled far too soon, NBC did not know what they had in this innovative drama that told the story of a crime from several perspectives—the police officers, the detectives, the paramedics, the lawyers, the reporters, the victims and the criminals. At the center of the series were fantastic performances from Neal McDonough as savvy and manipulative Assistant District Attorney David McNorris, and Donnie Wahlberg as an honest detective struggling with tragedy at home and temptations at work. Set against the backdrop of Los Angeles (AKA Boomtown), the drama had a gritty realism. Had Boomtown been on FX or Showtime, perhaps we would have had more than 24 wonderful episodes.—Amy Amatangelo
15. Barney Miller
Original Run: 1974-1982
Creators: Danny Arnold and Theodore J. Flicker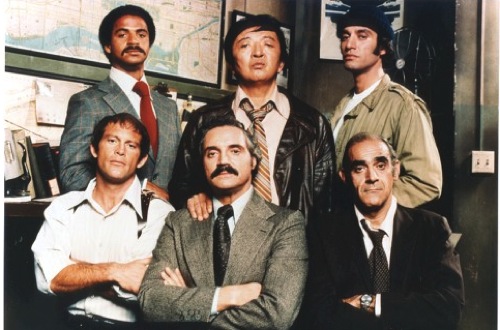 Barney Miller had all the witty banter and shaggy charm of your typical workplace comedy. It just so happened that this one took place within the dingy, paper-strewn squad room of the 12th Precinct. Along the way, Capt. Miller and his crew of hangdog detectives dealt with all manner of crimes, squabbles, and broke open the occasional social issue like drugs and gay rights for examination. Miraculously, it never got too preachy, too dark, or too scary, even though all the cops on the scene were carrying pieces. Instead, the crew took everything in stride, washed down with a mug of lukewarm coffee. They don't make 'em like this anymore.—Robert Ham
14. Columbo
Original Run: 1971-2003
Creators: William Link and Richard Levinson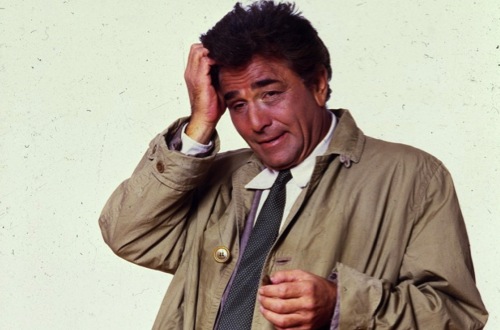 "Just one more thing…" With those words, audiences knew that Peter Falk's Columbo was about to very casually tear into whatever suspect was unfortunate enough to be in the same room as him. In an age where every cop now needs to be a troubled, yet brilliant, antihero, a character like Columbo thrived on his unassuming, affable nature, which inevitably resulted in the show's villain-of-the-week underestimating him, unknowingly giving themselves away in the process. Indeed, unlike most police shows at the time, Columbo always started by following the perspective of the perpetrator, with the audience then tracking how Columbo would crack the case (referred to by the show's creative team as a "howcatchem" instead of a "whodunit"). Presented as a series of mini-movies spread out over the course of nearly 35 years, Columbo had its inevitable ups and downs, with some cases being infinitely more interesting than others. What remained largely the same, however, was Falk's charismatic portrayal of the lovable, titular detective. It's a performance for the ages, and one that has been frequently imitated but never duplicated.—Mark Rozeman
13. New York Undercover
Original Run: 1994-1998
Creator: Kevin Arkadie, Dick Wolf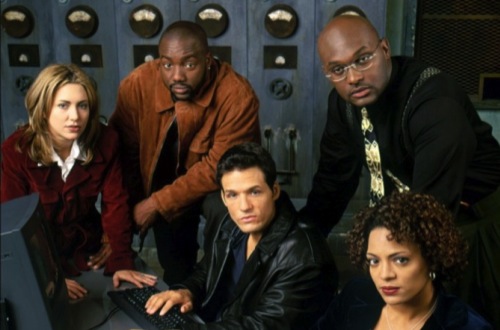 Do you remember the days when the only cop shows on TV were Law and Order, NYPD Blue, and Homicide: Life on the Street? Do you remember how that dearth of good genre programming fostered stale creativity? Nobody should cast doubt on the quality of these shows, but the early-to-mid 1990s weren't exactly a hotbed of ingenuity for stories about men and women in uniform, either, which is why New York Undercover is such a gem in the category of "police dramas." This is one of the most underrated series of its kind, a "behind the badge" yarn that goes deep on its premise and has way more character than most of its contemporaries; it helps that co-executive producer Dick Wolf set out with the explicit goal of reaching minority audience demographics who, at the time, lacked principal characters to identify with in cop shows. Enter, Malik Yoba and Michael DeLorenzo, New York Undercover's stars, two men who didn't fit the cop show's traditional (read: white) leading man mold. They brought personality and depth to detectives J.C. Williams and Eddie Torres, right up until the end of the show's third season. They gave the series a face, while the soundtrack (boasting the likes of Pharcyde, Soul 4 Real, Notorious B.I.G., Xscape, and Mary J. Blige) gave it a soul. Cool, atmospheric, and anti-conventional, New York Undercover made defying expectation its bread and butter, and deserves to be remembered, if only for that.—Andy Crump
12. Brooklyn Nine-Nine
Original Run: 2013-present
Creators: Daniel J. Goor, Michael Schur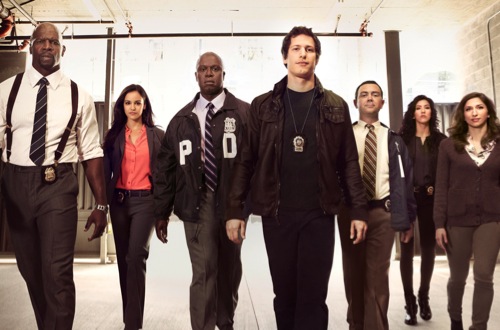 The police station sitcom had basically been dormant for years when Brooklyn Nine-Nine arrived. Cop shows had basically been reduced to serious dramas, with serious characters, played by serious actors. Actors like Andre Braugher. Then the new Fox series showed up and managed to present a very funny show about cops, featuring delightful characters, played by excellent comedic actors. Actors like Andre Braugher. It is Braugher's stern, deadpan performance as Ray Holt that really makes this show special, and his relationship with Andy Samberg's Jake Peralta has also created a strong foundation from the beginning. Samberg's schtick, in the past, has grated on some, but he has found the right tone on the Nine-Nine. But this series is no two-hander. The women of the main cast—Melissa Fumero, Stephanie Beatriz, and Chelsea Peretti—are all fantastic, all bringing unique style of humor to the show. We're only in the third season, and they've already created hilarious recurring storylines, like the Halloween episodes and the saga of the Pontiac Bandit. Brooklyn Nine-Nine didn't just bring back the cop comedy; it has become one of the funniest shows of any genre currently on TV.—Chris Morgan
11. Reno 911!
Original Run: 2003-2009
Creator: Robert Ben Garant, Kerri Kenney, Thomas Lennon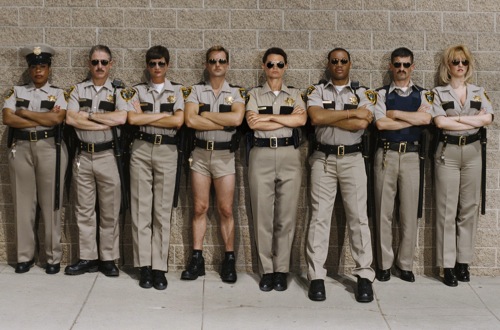 Making a parody of the show Cops might seem like punching downward—how do you parody something that already seems like it's one big joke? But thanks to creators Kerri Kenney-Silver and The State members Robert Ben Garant and Thomas Lennon, Reno 911! was more like an improvised sketch show set in the world of an inept police department. Like Cops, the series succeeded due to the insanity captured on camera, such as a roller-skating prostitute warning cops about a guy shooting babies with rocket launchers, or a repeat offender known for hiding under kiddie pools. Reno 911!'s phenomenal ensemble of brilliant comedic actors made the series wildly hilarious, along with the endless barrage of strange criminals played by the likes of Zach Galifianakis, Patton Oswalt and Keegan-Michael Key. Although we love and need our serious cop dramas, Reno 911! almost makes you wish law enforcement could always be this funny.—Ross Bonaime
10. NYPD Blue
Original Run: 1993-2005
Creator: Steven Bochco, David Milch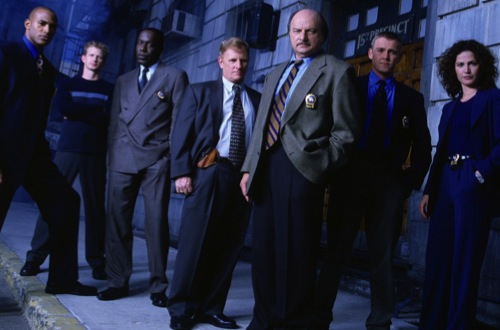 Detective Andy Sipowicz. That's really all you need to know about NYPD Blue. In the recovering alcoholic who suffered more than Job, Dennis Franz created one of television's best and most iconic characters. By the end of the series' 12-season run, Sipowicz could have spent an entire episode saying nothing at all, and we still would have known exactly what he was thinking. The landmark series may be remembered for pushing the boundaries of network television (hello, naked behinds!) or for how David Caruso infamously departed the series after the first season, but its true genius was in the way that it seamlessly and authentically interwove the characters' personal lives with the cases they were investigating. While watching, we felt immersed in the 15th precinct. Gritty, heartbreaking, thought-provoking and, at times, hilarious, the series set the bar high for all cop dramas that would follow. If you can only watch one episode, I would direct you to "Heart and Souls," which aired November 24, 1998 and is one of the finest episodes ever about death. I still get chills thinking about it.—Amy Amatangelo
9. Fargo
Original Run: 2014-present
Creator: Noah Hawley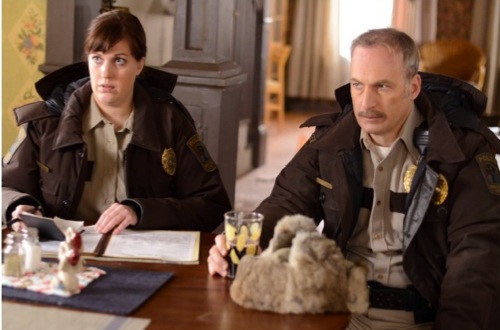 This series pulled off the nearly impossible—evoking the spirit and tone of the Academy Award winning film of the same name, while bringing an entirely new setting and characters to life. Elegantly violent and set against the freezing snow, Fargo explored the resounding effects of a seemingly innocent man when the evil lurking inside of him is unleashed. In its first season, there was a lot of talk about the fabulous performances from Billy Bob Thorton as the truly horrific Lorne Malvo and Martin Freeman as the lifelong loser, Lester Nygaard. But it was Allison Tolman as Detective Molly Solverson who stole the show—quietly, firmly, determined to solve the crime and not be defeated when everyone told her she was wrong. Currently in its second season with a whole new setting and cast of characters, Fargo is thrilling and delighting viewers all over again.—Amy Amatangelo
8. Luther
Original Run: 2010-2015
Creator: Neil Cross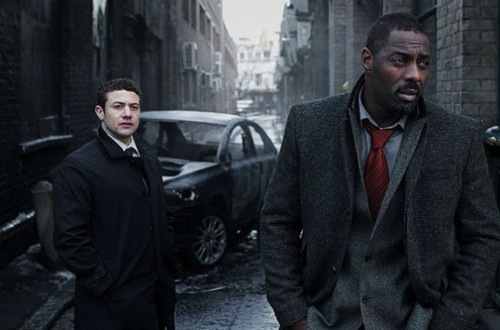 Idris Elba kicks ass and pays the consequences as an emotionally damaged police officer who can't leave his work at the office. "You care about the dead more than the living," John Luther's estranged wife accuses him. And she's right—the detective chief inspector is consumed by his cases, and a months-long suspension seems to have done little good for his mental health. Luther is nothing short of mesmerizing, slicing through suspects with the angry efficiency of a man on the brink. His already tenuous grasp on civility and basic sanity is tested further by the mind games of a woman (The Affair's Ruth Wilson, seductive and threatening), he knows to have killed her own parents. Psychological sparring aside, this is Elba's show, so white-hot is Luther in his rage and determination to overcome it. "Do you not worry you're on the devil's side without even knowing it?" wonders the tormented cop. Luther's dread is palpable—and contagious.—Amanda Schurr
7. Law & Order: Special Victims Unit
Original Run: (1999-present)
Creator: Dick Wolf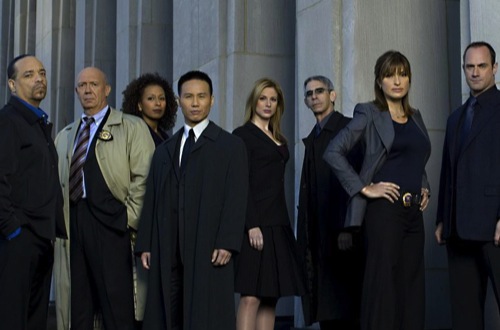 The first spin-off of Law & Order is so shamelessly its best—the only remaining member of the Law & Order family still on the air and arguably the only reason why Ice-T still has a job. The tropes here, a constellation unto itself, a universe of infinite drinking games, are legion—from the hilarious seething of the dearly missed Elliott Stabler (Christopher Meloni), to the lifelong travails of the forever-strong Olivia Benson (Mariska Hargitay), the characters who day in and day out must endure the depravity of New York City's never-ending parade of perverts are each a shell of barely contained emotion, be it rage, or trauma, or some viscous, volatile mixture of the two. This is to be expected: the show's most surprising strength is its continuing desire to push past every overused archetype or narrative crutch to return, again and again, to the psyches of the people whose whole lives are filled with such intense tragedy. The main characters of Law & Order: SVU aren't necessarily broken people—they're just people who've broken so many times they've forgotten what it's like to feel put-together again. They're also people who once had to square off against Robin Williams in an episode where he was pretty much like the Riddler on Ritalin. It was, as you can guess, the kind of TV for which TV was invented.—Dom Sinacola
6. Homicide: Life on the Street
Original Run: 1993-1999
Creator: Paul Attanasio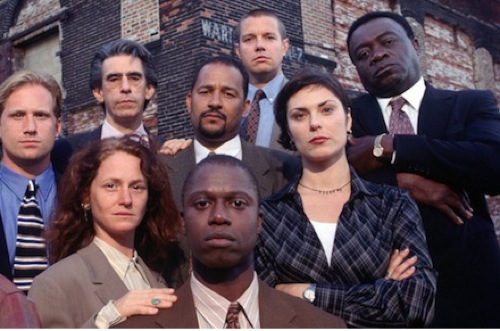 Following on the heels of Hill Street Blues, Homicide sought to provide a no-frills, quasi-documentary look into the chaotic, often morally questionable world of law enforcement via the Baltimore Police Department's Homicide Division. Based on the non-fiction book of the same name by David Simon (future creator of The Wire), the show embraced the bleak realities of police work more than any program that had preceded it—whether it be the sheer amount of cases the department must handle, the psychological toll "The Job" take on its investigators or, most shockingly, the fact that many episodes failed to result in anything approaching a happy ending. Despite low ratings in its early days as well as a notable quality drop-off in its latter years, Homicide managed to last for seven season and remains an essential bastion of quality American television. —Mark Rozeman
5. Justified (2010-2015)
Original Run: 2010-2015
Creator: Graham Yost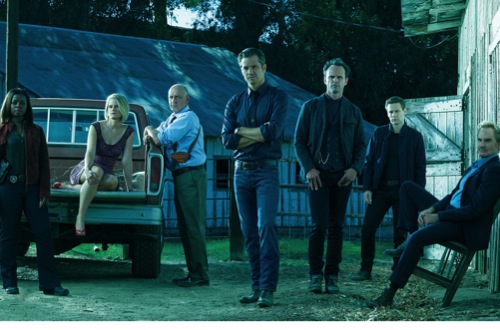 In many ways, Justified is as much a Classic Western as a crime drama, with Timothy Olyphant's Raylan Givens serving as the standard Quickest Draw in the Land who rides into a lawless town (in this case, Harlan, Kentucky) with the intention of cleaning things up. And while the show's ambitions were never close to that of its more prestigious peers (i.e. Mad Men, Breaking Bad, Game of Thrones), its execution was rarely anything less than pitch perfect. When they weren't orchestrating exciting shoot-outs and chase sequences, the show's creative team would construct equally enthralling scenes of crackling, rich dialogue being delivered by an assortment of some of the best character actors in the business (Margot Martindale, Neal McDonough, Sam Elliott to name but a few). The heart of the show, however, remained the dynamic between Raylan and his longtime frenemy Boyd Crowder (a perfectly cast Walton Goggins). Though the show was not without its occasional creative stumbles, by the time the series finale aired earlier this year, it had become readily clear that this would be a show for the history books. —Mark Rozeman
4. Hill Street Blues
Original Run: 1981-1987
Creator: Steven Bochco, Michael Kozoll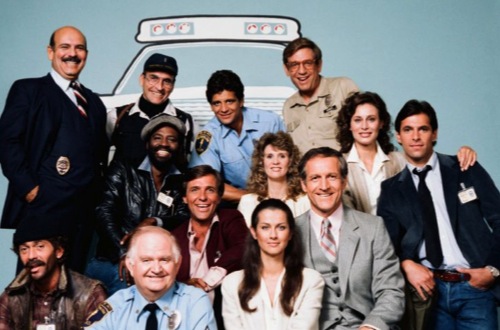 In many ways, the 1980s served as the coming-of-age period for TV crime dramas. With its handheld, cinema verite-style camerawork, widespread incorporation of slang and large ensemble cast, Hill Street Blues marked the first shot fired in what would become an artistic revolution. Centering on a single police station in an unspecified city, the show combined the grittiness of '70s crime thrillers with the loose, natural feel of a Robert Altman production. In the process, it became a defining example for how TV could equal the scope and depth of cinema. Homicide: Life on the Streets, Law & Order, NYPD: Blue, The Shield, The Wire—all owe at least partial debt to the foundation laid down by the men and women of Hill Street.—Mark Rozeman
3. True Detective Season One
Original Run: 2014
Creator: Nic Pizzolatto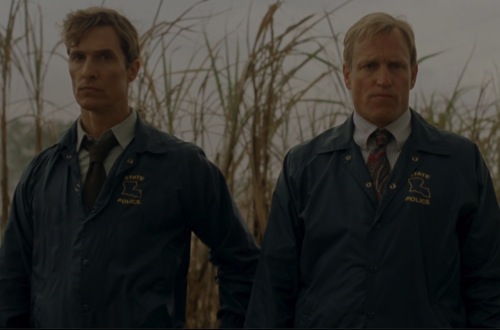 So, the second outing on HBO's anthology crime show kind of sucked. Big deal. Don't let that color your perception of Cary Joji Fukunaga's and Nic Pizzolatto's incredibly excellent first season, which remains incredibly excellent, as well as unabashedly outre, no matter how bad Colin Farrell's mustache was in the second. True Detective feels like the pinnacle of television's golden age. It's a show that attracted the talents of Matthew McConaughey, who won himself a Best Actor trophy at the Oscars months after the series' premiere, and Woody Harrelson, the bridesmaid to McConaughey's bride; it also boasted an incredible sense of craftsmanship on a technical level and leaned on such richly, willfully weird writing that you could probably absorb multiple viewings of Season One, and experience a different take away each time. If you like your cop yarns morally murky and narratively ambiguous, morals and narratives don't tend to get murkier or more ambiguous than this. Who walks into a series about bad men keeping other bad men in check and expects it to play around in Lovecraft's eldritch sandbox? More than anything else—more than its violent, graphic content, more than its incredible aesthetic value, more than Rust Cohle's severely depressing philosophical ramblings—that's what makes the cardinal season of True Detective so outrageously great, and why the show belongs on this list, even if this year's follow-up proved to be outrageously doltish.—Andy Crump
2. The Shield
Original Run: 2002-2008
Creator: Shawn Ryan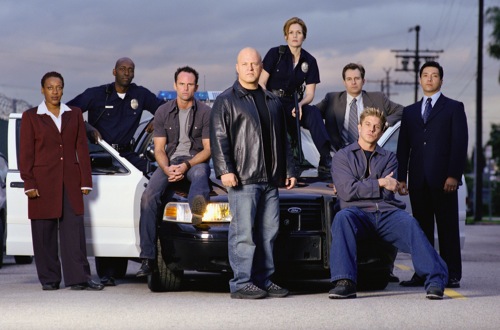 ?Shawn Ryan's cop drama masterpiece premiered on FX a few months before David Simon's cop drama masterpiece premiered on HBO. Years later, if you ask anybody which cop drama masterpiece they believe to be the Greatest Of All Time™, they'll probably say The Wire. That's fine—The Wire's laurels are well-earned—but give a little more consideration to The Shield, too, huh? In many ways, The Shield is The Wire's equal. In some, it is superior; a vivid, graphic entertainment that's no less profound than Simon's musings on Baltimorean crime and punishment. The Shield is grimdark stuff from back before "grimdark" became de rigeur in our pop cultural diet; there are no straight-up good guys or bad guys here, just good guys who occasionally do bad things and bad guys who occasionally do good things. The series is fueled by enough doom to make the Bard himself crack a wry smile, and it's loaded with dubious morality. We were caught in the thrall of Vic Mackey's reckless, self-serving corruption long before Game of Thrones made character survivability a guessing game, and Breaking Bad made us root for ethically suspect protagonists. Most of all, though, The Shield put a spotlight on law enforcement malfeasance without irrevocably blurring the line between social critique and theatricalized excitement. (Also worth noting: The Shield isn't the first TV show of its era to feature AMPAS-caliber talents in guest spots, but Forest Whitaker's and Glenn Close's roles on the show feel like a stepping stone to today's atmosphere of televised prestige.)—Andy Crump
1. The Wire
Original Run: 2002-2008
Creator: David Simon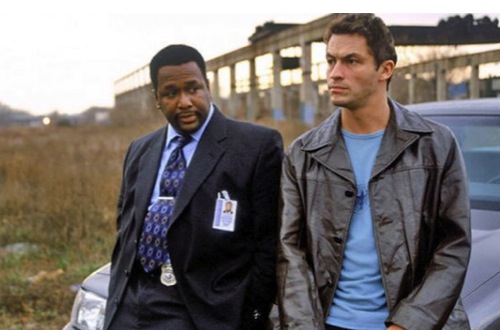 It's likely going to be a very long time before anyone conceives of and executes a show as great as The Wire. Until that happens, the HBO series will long be the gold standard for cop dramas, largely due to the fact that it was so much more than just a "cop drama." Yes, we did see the inner workings of a police department in Baltimore trying desperately to rid their already broken streets of narcotics (or, as the forward-thinking Western District Captain Bunny Colvin did in Season Three, legalize it within one rundown square block of the city and contain the problem as best they could), but the show's creator David Simon had a much bigger vision.
Through five seasons, he and his talented team of writers and directors tackled the social structures that were keeping the minority population of the city in a constant battle for survival, the plight of the working class stevedores navigating a corrupt business while trying to stay true to their roots, an education system whose sole goal was to push kids through with little concern for their future and a press that chased awards and circulation increases, as opposed to trying to be the voice of the city and its citizens.
And they did it while also giving us dozens of memorable characters, even more quotable lines, and offering up some small ray of hope that, as the saying goes, a small group of concerned citizens could, in fact, try to change the world. Yes, Colvin, McNulty, Prez, and Gus tended to fail more than they succeeded, but Simon wants us to applaud their efforts and hopefully inspire us to repair the structures in our society that, as we've seen of late, are still crumbling around us.—Robert Ham