The X-Men Franchise Forays Into Horror in The New Mutants Trailer
Images via 20th Century Fox/YouTube
Movies
Video
the new mutants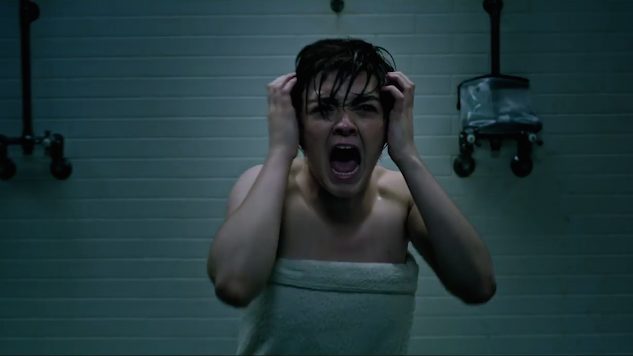 What do you get when you cross Josh Boone, director of The Fault in Our Stars, with the superhero X-Men franchise? A horror movie. This isn't a bad joke (we hope), but rather the premise for The New Mutants, which Fox has just released a trailer for (seen above).
Starring young actors like Anya Taylor-Joy (Split and the forthcoming sequel Glass), Maisie Williams (Game of Thrones) and Charlie Heaton (Stranger Things), this film follows five young mutants who are trapped in what looks like to be an asylum, dealing with the horrors in the building and their personal demons within. Alice Braga plays Cecilia Reyes, who, in this trailer, comes off as a creepy and antagonistic doctor.
With an unsettling Pink Floyd cover in the background, the trailer shows flashes of pretty standard horror tropes—sudden jump scares, things popping out of the walls and people screaming. The X-Men films have been pulling from different genres as of late, with Logan resembling a western post-apocalyptic road movie, and Deadpool … just being its own thing. The New Mutants, however, looks a little more by-the-numbers.
Boone told EW earlier in the year that he'd like his project to resemble "Stephen King meets John Hughes." We'll see if he fulfills his vision when the movie releases on April 13, 2018.