There's a New NES Game, and It Celebrates Finland's 100th Birthday
Photos and screenshots courtesy of Aasi Pelit
Games
News
NES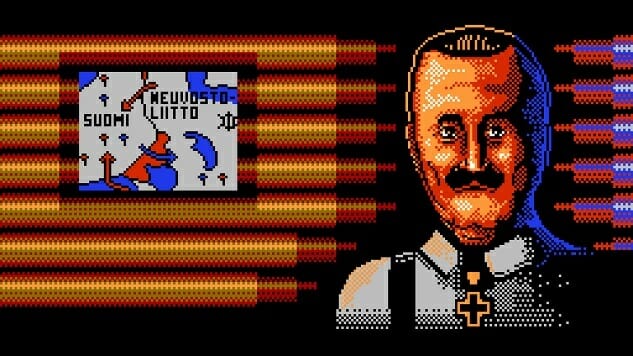 It might be time to go dig that old Nintendo Entertainment System out of your parents' attic, assuming you didn't sell it in 1991 to buy a TurboGrafx-16. As first noted by GoNintendo.com, and signal boosted by Kotaku, Finnish company Aasi Pelit (translation: Donkey Games) has released an actual physical game for the 1980s NES that commemorates the centennial of Finland's independence from Russia. Perkele!: Suomi 100 Vuotta is made up of three minigames: a brawler that looks like a single-screen version of River City Ransom, a shoot-'em-up starring a superpowered Saimaa ringed seal (an incredibly endangered animal only found in one specific lake in Finland), and a first-person light zapper game based on the Winter War with Russia in the early days of World War II. Here's a look at all three modes.
Copies went on sale today at Aasi Pelit's website for €65, but it looks like they've sold out. According to Google Translate, they'll have more games available "in October-November."
Speaking of Google Translate, here's how that useful little tool translates the Finnish descriptions of Perkele on Aasi Pelit's site. (Interestingly, Perkele!: Suomi 100 Vuotta translates to Devil!: Finland for 100 Years, so maybe this isn't quite the celebration we're assuming it is.)
Jigsaw Jigsaw Jump
to challenge jigsaw puzzles around the globe. Your help is just your bone, your fists and the deep-throwing word stick. Curl your opponent to the asphalt level!
Saimaannorpa's revenge
The special ability of humans is to destroy their environment from year to year without tiring. Now its original stem-finned, endangered and sympathetic sailor bush has simply become full. The time has come to give you all the people of Pascal, the goddess!
Winter War Your
faithful light gun has served you for many years. Now it is back in action when defending Finland's independence in a good winter.