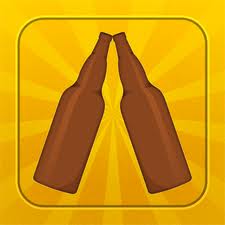 Platforms: iOS, Android
Developer: Untappd LLC
Price: Free
Untappd is a free social media app that allows you to add friends, log and rate the beers you drink and add a Wish List for those beers you're eager to try. Once you start logging your drinks, Untappd will provide suggestions of new brews to provide some diversity in your beer drinking.
Part of what makes Untappd so fun is that you earn badges and awards for drinking, such as the Untappd Groupie, Luck of the Irish, Beer Connoisseur and I Believe in IPA!. You can also add friends, toast and comment on their drinks, and take pictures of your brew to share with others. But the most valuable feature is building a backlog of beers you've enjoyed as a reference for later. When you walk into your local bar or bottling shop, you can quickly scan how you've graded past beers or even take a glance at your Wish List for those beers you've been wanting to try.
The only criticism with this app is that it doesn't offer bottle barcode scanning. Most diet apps offer this for ease of entering the products you're eating and drinking, which takes out most of the manual entering process. Of course, even if they did integrate the barcode scanning, draft beer would still need to be entered manually.
Untappd makes up for this omission by constantly maintaining and updating the app. I've run into minor snags in the past and the Untappd Support is quick to respond.
Start logging and rating your beers with the free Untappd app in The iTunes Store or Google Play.