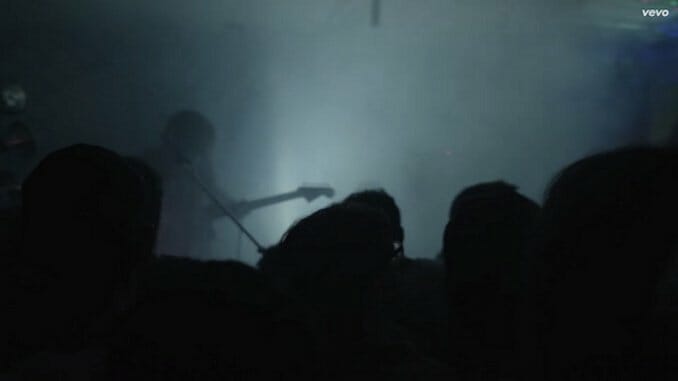 Last November, the Brooklyn DIY venue Death by Audio shut its doors for the final time, and, being one of the creators of the space, Oliver Ackermann closed out the venue with one final, earth-shattering performance with his band A Place to Bury Strangers. Known for their incredible, high-energy shows and general loudness, the band said farewell to Death by Audio in style.
As part of that performance, director Matthew Conboy captured the band playing a cut from their new LP Transfixation, the wonderful "We've Come So Far," and turned it into a music video. The video perfectly captures the raucous energy of the band's live show and the guerrilla-style filmmaking reflects the DIY spirit of the now-closed venue, so the video serves as an apt farewell to the types of events that were held there.
You can watch the video above, and order Transfixation now.