Watch Neill Blomkamp's Explosive Live-Action Anthem Short
Image via Oats Studios/YouTube
Games
News
Anthem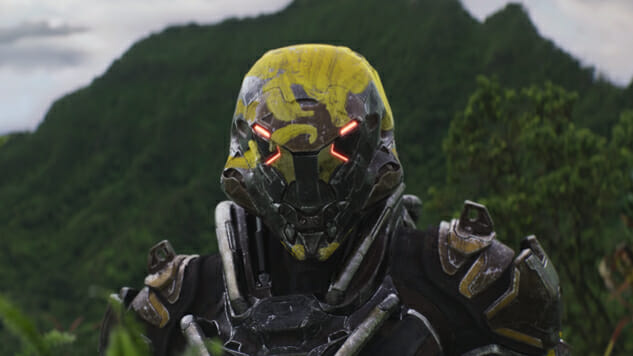 The Neill Blomkamp-directed Conviction: An Anthem Story has premiered on YouTube.
The outstanding live-action product from Blomkamp's Oats Studios is packaged as a concise three-minute and 45-second montage of vertical fight scenes, heroes' tales and betrayal. Blomkamp's prelude to the Anthem universe, which we will see in full come Feb. 22, certainly honors the grandness of the intensive world-building for which BioWare is best known.
Watch Conviction: An Anthem Story below and check out our conversation with Blomkamp from earlier this week.