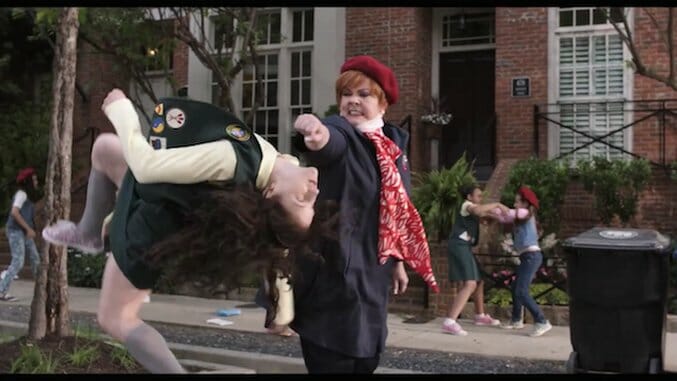 Girl scouts haven't been this badass since Dodgeball.
Melissa McCarthy plays Michelle Darnell in The Boss, the richest woman in the world and also its biggest asshole. When she's nailed for insider trading, she decides to start rebuilding her wealth and her brand by starting a brownie empire on the streets of Chicago.
Kristen Bell gets to play the straight-woman role: Claire, Darnell's assistant and the mother of one of the "Dandelion Troops" that will become the foot soldiers in this conflict. Darnell's brownie-selling minions end up looking like Communist guerillas in their red berets.
We also get a taste of Peter Dinklage, who looks quite menacing with a massive sword in hand. The Boss is due in theaters on Apr. 8.