Willem Dafoe to Lead Disney's Live-Action Sled-Dog Adventure Togo
Photo by Christopher Polk/Getty
Movies
News
Disney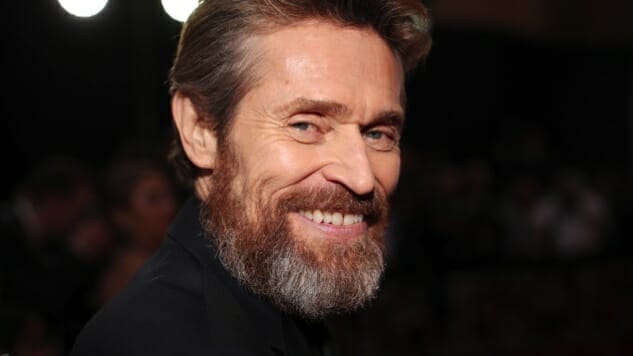 Oscar nominee Willem Dafoe is far too adept at cutting a grizzled and sinister figure to strike one as a Disney star, but the Florida Project actor has been tapped to star in Togo, his fifth House of Mouse movie and his first since 2016's Finding Dory. Like that film before it, Togo involves animals: The live-action feature will focus on a famed 1925 sled-dog relay, with Dafoe as heroic musher Leonhard Seppala, whose unlikely bond with his lead dog Togo saw him through a dangerous, high-stakes journey across the Alaskan wilderness.
Ericson Core (Point Break, Invincible) will direct the film for Disney's streaming service, which is set for a late-2019 launch. The project's existence was first revealed in February, when the studio unveiled its initial streaming film slate. Disney's goal for its streaming library is to bolster its beloved catalog with a blend of original and exclusive movies and TV series. Tom Flynn (Gifted) wrote Togo's script.
The aforementioned sled-dog run, known as the Great Race of Mercy and celebrated today via the Iditarod Trail Sled Dog Race, is the same event that made Balto a household name: Numerous sled-dog teams relayed nearly 700 miles to Nome, Alaska, transporting a vital diphtheria serum in order to save the town and its residents from an epidemic. Though Balto got all the glory (and a 1995 film from Steven Spielberg's Amblin Entertainment), it was actually Togo and his owner Seppala who undertook the most harrowing portion of the critical journey, braving subzero temperatures and gale-force winds in order to complete their part of the relay, delivering the precious medicine and saving their hometown—including Seppala's own young daughter—in the process.
Dafoe recently wrapped on Dee Rees' (Mudbound) Joan Didion adaptation The Last Thing He Wanted, which is expected to stream on Netflix sometime in 2019. Other forthcoming projects to feature Dafoe include James Wan's DC blockbuster Aquaman, Julian Schnabel's Vincent Van Gogh drama At Eternity's Gate and A24's Robert Eggers-directed The Lighthouse.