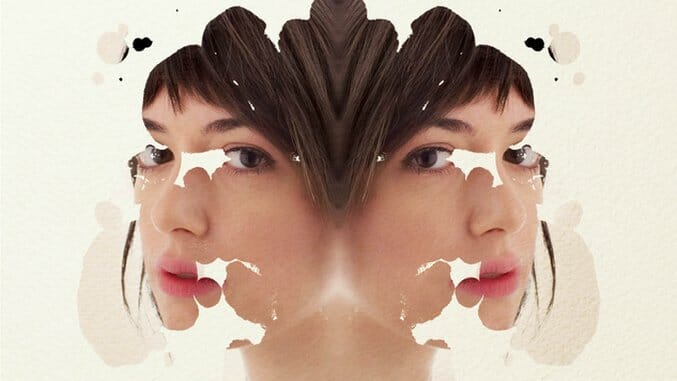 From Charlie Jane Anders' stunning blend of science fiction and fantasy to Suzanne Berne's exploration of suburbia's darkness, this month's new releases are a diverse group of captivating stories. Check out our pick's for the best books in January, then leave a comment describing the book you're most excited to read.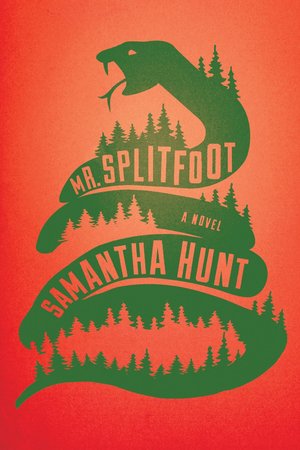 1. Mr. Splitfoot by Samantha Hunt
Release Date: January 5th from Houghton Mifflin Harcourt
Why You'll Love It: Samantha Hunt alternates between two narratives in Mr. Splitfoot. The first concerns Ruth and Nat's waning foster-home years, in which the two are enticed into the freelance, for-profit séance business and brought within the reach of a sinister religious cult. In the second, roughly 15 years later, Ruth's niece Cora abandons a tedious office job to follow her emaciated and inexplicably mute aunt on a desultory road trip. Cora's journey with Ruth proves rich in backwoods weirdness, artfully intertwining with the story of Ruth and Nat's earlier adventures to deliver one of 2016's first great reads. —Steve Nathans-Kelly
Description: Ruth and Nat are orphans, packed into a house full of abandoned children run by a religious fanatic. To entertain their siblings, they channel the dead. Decades later, Ruth's niece, Cora, finds herself accidentally pregnant. After years of absence, Aunt Ruth appears, mute and full of intention. She is on a mysterious mission, leading Cora on an odyssey across the entire state of New York on foot. Where is Ruth taking them? Where has she been? And who—or what—has she hidden in the woods at the end of the road?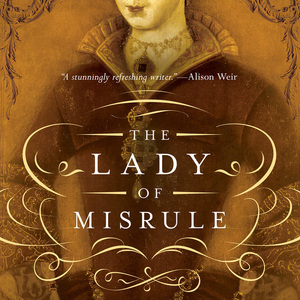 2. The Lady of Misrule by Suzannah Dunn
Release Date: January 11th from Pegasus
Why You'll Love It: It's not often that teen girls are allowed to tell their own stories, particularly in history. But with The Lady of Misrule, Suzannah Dunn creates a small window through which readers can experience the fictionalized fates of two young women immortalized in English history. Unpretentious and riveting, this novel puts a human face on one of history's most important footnotes. —Bridey Heing
Description: Escorting the nine-day queen Lady Jane Grey to the Tower of London is Elizabeth Tilney, who surprised even herself by volunteering for the job. All Elizabeth knows is she's keen to be away from home and could do with some breathing space. And anyway, it won't be for long: everyone knows Jane will go free as soon as the victorious new queen is crowned. Which is a good thing, because the two 16-year-olds, cooped up together in a room in the Gentleman Gaoler's house couldn't be less compatible. Protestant Jane is an icily self-composed idealist, and Catholic Elizabeth is . . . well, anything but.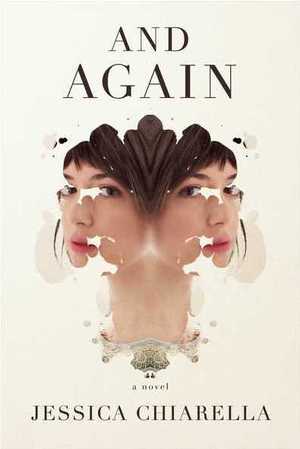 3. And Again by Jessica Chiarella
Release Date: January 12th from Touchstone
Why You'll Love It: In Jessica Chiarella's debut novel, four terminally ill patients receive a miracle cure—at a price. And Again delivers a stunning journey challenging the nature of identity, weaving four stories into a cohesive narrative. As Chiarella gradually reveals the characters' pasts in tandem with their present courses, she illuminates the reality that their bodies—and our own—determine identity far more than expected. —Frannie Jackson
Description: Hannah, David, Connie and Linda—four terminally ill patients—have been selected for the SUBlife pilot program, which will grant them brand-new, genetically perfect bodies that are exact copies of their former selves—without imperfections.
But the fresh start they've been given is anything but perfect. Without their old bodies, their new physical identities have been lost. Hannah, an artistic prodigy, has to relearn how to hold a brush; David, a Congressman, grapples with his old habits; Connie, an actress whose stunning looks are restored after a protracted illness, tries to navigate an industry obsessed with physical beauty; and Linda, who spent eight years paralyzed after a car accident, now struggles to reconnect with a family that seems to have built a new life without her. As each tries to re-enter their previous lives and relationships they are faced with the question: How much of your identity rests not just in your mind, but in your heart and your body?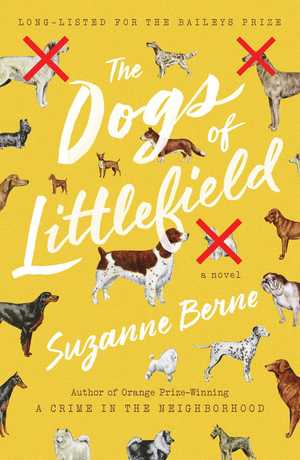 4. The Dogs of Littlefield by Suzanne Berne
Release Date: January 12th from Simon & Schuster
Why You'll Love It: Suzanne Berne gradually replaces the charms of suburbia with darkness and disorder in her new novel, The Dogs of Littlefield. Celebrating its U.S. release this month, the book explores the secrets behind the façade of manicured lawns and PTA meetings in the seemingly idyllic town of Littlefield, Massachusetts. Despite boasting the highest rate of psychologists per capita, Littlefield's sanity is threatened when someone begins poisoning the town's dogs…and mistrust begins bubbling to the surface of the perfect town. —Frannie Jackson
Description: Littlefield, Massachusetts, named one of the "10 Best Places to Live in America," full of psychologists and college professors, is proud of its fine schools, its girls' soccer teams, its leafy streets and its charming village center.
Yet no sooner has sociologist Dr. Clarice Watkins arrived to study the elements of "good quality of life" than someone begins poisoning the town's dogs. Are the poisonings in protest to an off-leash proposal for Baldwin Park—the subject of much town debate—or the sign of a far deeper disorder? Certainly these types of things don't happen in Littlefield.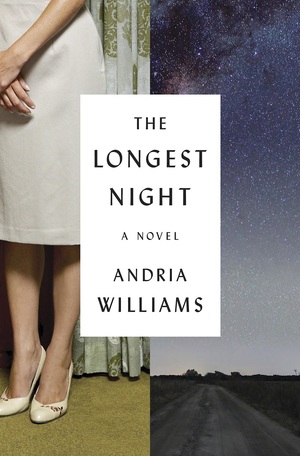 5. The Longest Night by Andria Williams
Release Date: January 12th from Random House
Why You'll Love It: As a novel largely concerned with dislocation and discontent in the face of an immutable code of social conduct, Andria Williams' The Longest Night delivers a poignant and convincing portrait of Cold War-era marriage. In Nat, one of the novel's main characters, you'll discover echoes of April Wheeler in Richard Yates' classic story of late-1950s suburbia, Revolutionary Road. Nat's growing resolve brings the book to a finish that not only packs taut, enthralling and utterly absorbing drama, but unexpected triumph and grace. —Steve Nathans-Kelly
Description: In 1959, Nat Collier moves with her husband, Paul, and their two young daughters to Idaho Falls, a remote military town. An Army Specialist, Paul is stationed there to help oversee one of the country's first nuclear reactors—an assignment that seems full of opportunity.
Then Paul discovers that the reactor is compromised, placing his family and the entire community in danger. Worse, his superiors set out to cover up the problem rather than fix it. Paul can't bring himself to tell Nat the truth, but his lies only widen a growing gulf between them.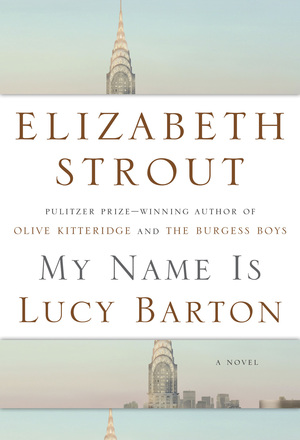 6. My Name is Lucy Barton by Elizabeth Strout
Release Date: January 12th from Random House
Why You'll Love It: Elizabeth Strout, the Pulitzer Prize-winning author of Olive Kitteridge, delivers yet another powerful novel wrapped in simplicity with My Name is Lucy Barton. Exploring the relationship between a hospitalized woman and her mother, the book reveals that Strout's tender prose makes for beautifully devastating reading. —Frannie Jackson
Description: Lucy Barton is recovering slowly from what should have been a simple operation. Her mother, to whom she hasn't spoken for many years, comes to see her. Gentle gossip about people from Lucy's childhood in Amgash, Illinois, seems to reconnect them, but just below the surface lie the tension and longing that have informed every aspect of Lucy's life: her escape from her troubled family, her desire to become a writer, her marriage and her love for her two daughters.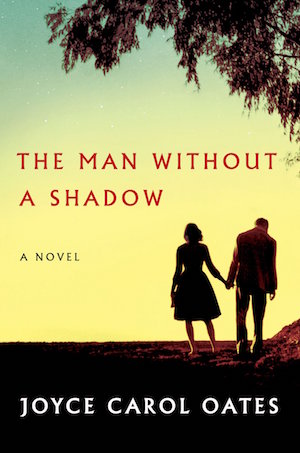 7. The Man Without a Shadow by Joyce Carol Oates
Release Date: January 19th from Ecco
Why You'll Love It: Early in a literary career that has now spanned half a century, Joyce Carol Oates identified herself as a "psychological realist." Pegging the "human psyche…as the center of all experience of reality," Oates declared that a plausibly rendered fictional world could reveal deeper truths about our own. It was with this in mind that Oates wrote The Man Without a Shadow, drawing heavily on the lives of a doctor and patient who were themselves quite real: MIT neuroscientist Suzanne Corkin and amnesiac Henry Molaison. Through forays into an amnesiac's seemingly unknowable mind, Oates provides the best examples of her trademark "psychological realism": exploring questions that history and science can ask, but only fiction can answer. —Steve Nathans-Kelly
Description: In 1965, neuroscientist Margot Sharpe meets the attractive, charismatic Elihu Hoopes—the "man without a shadow"—whose devastated memory will make him the most famous and most studied amnesiac in history. Over the course of the next 30 years, Margot herself becomes famous for her experiments with E.H.—and inadvertently falls in love with him, despite the ethical ambiguity of their affair and the fact that he remains forever elusive and mysterious to her, haunted by mysteries of the past.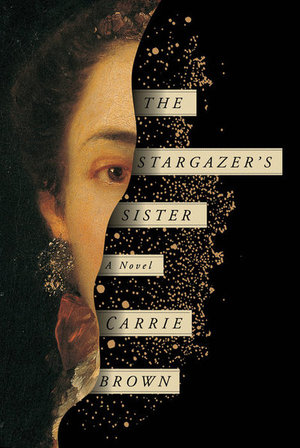 8. The Stargazer's Sister by Carrie Brown
Release Date: January 19th from Pantheon
Why You'll Love It: Carrie Brown plucked her characters in The Stargazer's Sister from 19th-century history, creating a gorgeous period novel that champions female empowerment. The story follows Caroline Herschel, the sister of famous composer and astronomer William Herschel, as she navigates the boy's club that is the study of astronomy. As she imagines Caroline's life with depth and strength, Brown reveals a passionate woman's place in history. —Frannie Jackson
Description: William Herschel, a composer and astronomer, rescues his sister Caroline from a life of drudgery in Germany, bringing her to England and a world of music-making and stargazing. Lina, as Caroline is known, serves as William's assistant and the captain of his exhilaratingly busy household.
William is generous, wise and charismatic, an obsessive genius whom Lina adores and serves with the fervency of a beloved wife. But when William suddenly announces that he will be married, Lina watches her world collapse. Through Lina's trials and successes, we witness the dawning of an early feminist consciousness—a woman struggling to find her own place among the stars.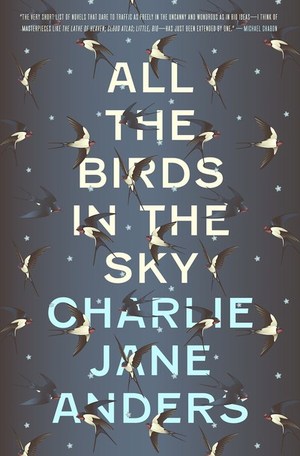 9. All the Birds in the Sky by Charlie Jane Anders
Release Date: January 26th from Tor Books
Why You'll Love It: Charlie Jane Anders, the editor in chief of io9.com, proves that science fiction and fantasy can thrive side by side with All the Birds in the Sky. Featuring two friends who are destined to either destroy the world or save it, this narrative promises to be a surprising and compelling book unlike anything you've ever read. Pick it up and see for yourself. —Frannie Jackson
Description: Childhood friends Patricia Delfine and Laurence Armstead didn't expect to see each other again, after parting ways under mysterious circumstances during middle school. After all, the development of magical powers and the invention of a two-second time machine could hardly fail to alarm one's peers and families.
But now they're both adults, living in the hipster mecca San Francisco, and the planet is falling apart around them. Laurence is an engineering genius working with a group that aims to avert catastrophic breakdown through technological intervention. Patricia is a graduate of Eltisley Maze, the hidden academy for the world's magically gifted, working with a small band of other magicians to secretly repair the world's every-growing ailments. Little do they realize that something bigger than either of them, something begun years ago in their youth, is determined to bring them together—to either save the world or to plunge it into a new dark age.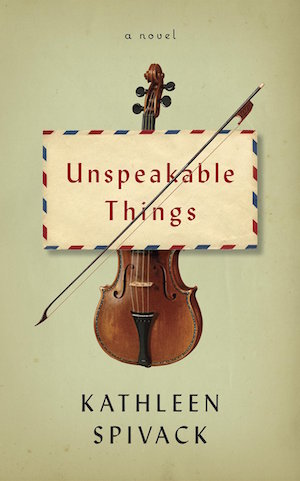 10. Unspeakable Things by Kathleen Spivack
Release Date: January 26th from Knopf
Why You'll Love It: With refugees making headlines around the world, Kathleen Spivack's Unspeakable Things proves remarkably timely. Her lyrical novel explores the lives of European refugees during the later years of World War II, highlighting the efforts made within the diaspora to save lives back and the struggle to release a traumatizing past. These elements combine to make Spivack's novel at once jarring, magical and undoubtedly essential. —Bridey Heing
Description: The setting: 1940s, New York—city of refuge, city of hope, with the specter of a red-hot Europe at war.
At the novel's center: Anna, an exotic Hungarian countess with the power to enchant. Herbert, Anna's second cousin now wheeling and dealing in New York. Felix, a German pediatrician who dabbles in genetic engineering. And the Tolstoi String Quartet, just four men and their instruments.
Watching them all: Herbert's eight-year-old granddaughter, Maria, who understands from the furtive fear of her mother and the huddled penury of their lives, that, even in New York, life is a test of courage and silence.