Audible and TED Release Sincerely, X, Audio Series of Anonymous Ideas
Photo by Justin Sullivan/Getty
Books
News
Audible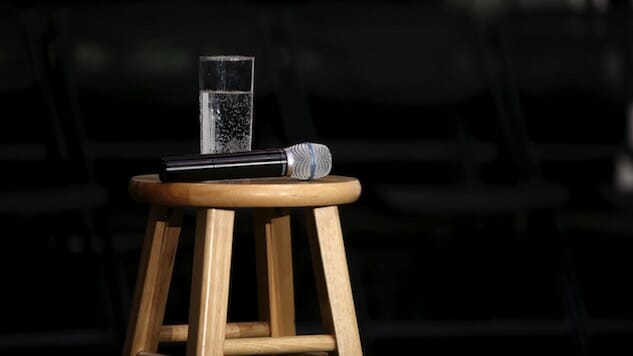 Audible Inc. and TED are teaming up to bring you Sincerely, X, a new audio series of important and powerful ideas all shared anonymously. The series will allow storytellers to share their ideas in the familiar TED style while keeping their identities a secret.
In the past, TED has always revealed the identity of their speakers, either on the air or on video. June Cohen, TED veteran and host of Sincerely, X , said that as TED continues to expand in popularity, "one question always nagged us: How many ideas worth spreading remain hidden because people can't speak publicly about the very thing they feel the world needs to hear?" Now, in conjunction with Audible, anonymous protection is available for all those with a story to be told.
There are many reasons why someone may wish to keep their identity under wraps. A person's story may hurt them professionally or personally, or cause them to lose their job or ruin a relationship. The first three episodes of Sincerely, X are available now, and the reasons behind the necessity of a safe space are clear from their descriptions. The first, "Rescued by Ritual," features a self-described "Midwestern mom" sharing her ritual to heal the trauma of an abusive marriage, and the second, "Dr. Burnout," features a doctor discussing professional burnout in the medical industry. The third, "Ex-Con," involves a white-collar criminal discussing how prison gave him a better perspective on privilege.
"We are thrilled to have Sincerely, X join the innovative, original programming available in Audible Channels," said Audible's Chief Content Officer Andy Gaies. "Offering these talks on audio provides anonymous protections for speakers to share genuine stories in an intimate listening space."
Going forward, new episodes of Sincerely, X will be released on a weekly basis. Find out more about the show and listen to the first three installments here.