The 19 Best Novels of 2019
Header image is from The Nickel Boys, designed by Oliver Munday with photography by Neil Libbert
Books
Lists
best books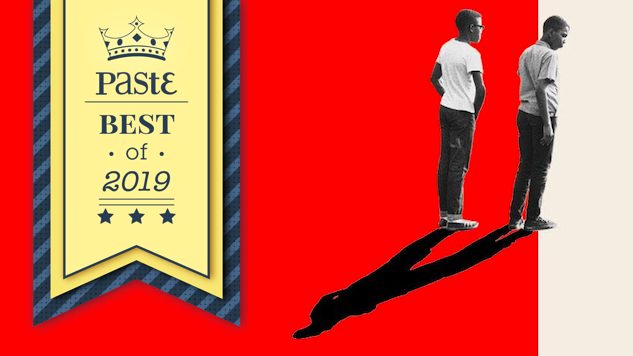 Whether you're looking for a story about necromancers fighting in space or boys surviving a reform school in Florida, you'll find something to love on our ranked list of the year's best novels. These 19 books promise an escape from reality while still tackling real-world issues in creative ways, exploring everything from grief to mother-child relationships to spirituality. We loved these stories, and we believe you will, too.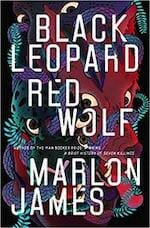 19. Black Leopard, Red Wolf by Marlon James
The first book in Marlon James' Dark Star trilogy is unpredictable in the best way. Influenced by African folklore and history, the novel follows a man named Tracker who joins a band of mercenaries hired to locate a kidnapped child. But this is no straightforward rescue tale; both human and supernatural forces are intent on murdering the mercenaries in myriad ways. On any given page, you'll discover everything from witches to cannibalistic creatures in the band's path, and it's rarely clear which characters are trustworthy. Even more captivating than James' ability to keep you guessing is the mystery he slowly unravels around the child, ensuring you'll be clamoring for the sequels by the end. —Frannie Jackson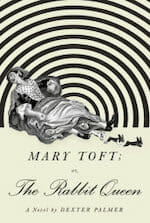 18. Mary Toft; or, The Rabbit Queen by Dexter Palmer
Dexter Palmer's new novel reimagines an extraordinary true story: in 1726, an English woman gave birth to rabbits. What follows is a saga transcending the scope of typical historical fiction. As the characters find themselves further entrenched in an increasingly more convoluted lie, Palmer explores an impressive range of topics—how humans can convince themselves to believe in an impossible reality, the intersection of science and religion, sexism, classism and even the fragility of young romance. Read this book not only to learn how Mary Toft tricked an entire nation into believing the impossible, but also to discover that Truth is more fluid than we might believe. By the end, you might revisit the truths that you've always taken for granted. —Jane Huang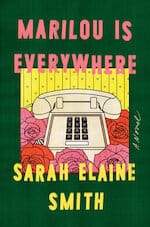 17. Marilou Is Everywhere by Sarah Elaine Smith
In her striking debut, Sarah Elaine Smith delivers a quiet novel about an antiheroine who challenges the reader to both judge and accept her. Cindy is in high school when her brother's former girlfriend, Jude, goes missing. Jude's mother, Bernadette, struggles with addiction and mental health issues, and she mistakes Cindy for Jude at first sight. Cindy's brother decides that, in order to keep an eye on Bernadette and ensure her safety, Cindy should play along, assuming the missing girl's life. The resulting saga, written in breathtaking prose, examines rural poverty with empathy and heart. Marilou Is Everywhere proves startling and stunning, promising no easy answers. In her unflinching embrace of ambiguity, Smith has created an enthralling work. —Bridey Heing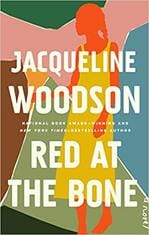 16. Red at the Bone by Jacqueline Woodson
Jacqueline Woodson's latest novel is a moving portrait of the intergenerational bonds within one family, illuminating the ways individuals navigate their own lives in the context of race, class and history. Framed by 16-year-old Melody's coming of age ceremony, Red at the Bone tells the story of the girl's mother, father and grandparents. Woodson delivers a complex saga that weaves intimate and societal traumas into a seamless narrative, highlighting the truly inseparable nature of the two. But the novel does not deliver a clean ending; the reader will close the book with the sense that the story will continue. And that feels like the entire point. By offering a textured glimpse into one family's story, Woodson writes a truly beautiful and meaningful tale. —Bridey Heing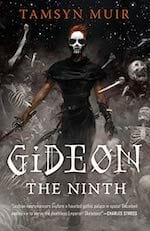 15. Gideon the Ninth by Tamsyn Muir
The most gloriously unique book you'll read this year, Gideon the Ninth kicks off a thrilling series following lesbian necromancers in space. The titular Gideon, a snarky orphaned swordswoman, joins Harrow, the Ninth House's bone witch heir, in deadly trials on a foreign planet. The result is an enthralling epic with twists and turns to keep you engaged from cover to cover. Tamsyn Muir has crafted an intriguing magical system in her debut novel, weaving life and death together with fascinating stakes. Readers will be clamoring for the next novel in her Locked Tomb trilogy, ensuring that she's an author to watch for years to come. —Frannie Jackson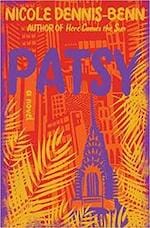 14. Patsy by Nicole Dennis-Benn
Nicole Dennis-Benn's latest novel is a complex portrait of queerness, the immigrant experience and intergenerational trauma. When the titular Patsy has a chance to leave Jamaica for the United States, she takes it—despite having to leave behind her daughter. Over the course of a decade, Patsy and her daughter experience parallel struggles to find themselves in cultures that don't want to accommodate them. Dennis-Benn's richly nuanced characters navigate the lines between caring for themselves and caring for others, grappling with the ways we are capable of hurting the people we love the most. —Bridey Heing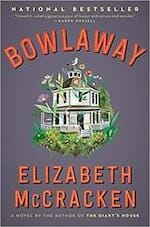 13. Bowlaway by Elizabeth McCracken
Elizabeth McCracken's entertaining novel starts with a bang: a woman shows up in a cemetery with a bag of gold bars, no explanations of how she got there, and plans to build a bowling alley. Her name, or at least the name she gives, is Bertha Truitt, and she refuses to say more about her life before she arrived in the small town of Salford. But once she builds her candlepin bowling alley, she brings together the town misfits into a family of sorts. This touching, often humorous book spans decades and generations, highlighting the way one person can change the numerous lives by giving them space in which to flourish. —Bridey Heing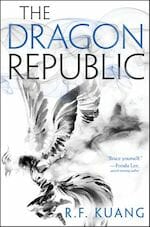 12. The Dragon Republic by R.F. Kuang
Following The Poppy War, which was one of the best fantasy novels of the decade, R.F. Kuang's sophomore novel continues an enthralling saga from one of the genre's exciting new voices. The Dragon Republic follows protagonist Rin as she grapples with the consequences of her wartime decisions, captivating readers with the antiheroine's increasingly rash actions. What began as a magical school tale has transformed into a brutal exploration of warfare and its cost, woven together by Kuang's strong prose and inspired by 20th century Chinese history. Now two books into her trilogy, Kuang has cemented her status as a fantasy titan. —Frannie Jackson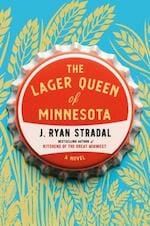 11. The Lager Queen of Minnesota by J. Ryan Stradal
Not enough books are written about the interior lives of old women. Thank goodness, then, for J. Ryan Stradal's The Lager Queen of Minnesota, which finds Stradal treating estranged sisters Edith and Helen with just as much nuance and compassion as his book's younger characters. He also treats Minnesota with just as much wry goodwill as he did in his excellent Minnesota-set debut novel, Kitchens of the Great Midwest. Where Kitchens was compelling as a format-bending profile of a single character, however, Lager Queen reaches even greater heights by turning its focus toward the heart of generational tension, familial estrangement and the lasting trauma of living off poverty wages under American capitalism. —Alexis Gunderson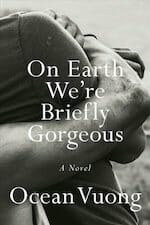 10. On Earth We're Briefly Gorgeous by Ocean Vuong
You'd be forgiven for considering Ocean Vuong's epistolary novel a direct extension of his breakthrough poetry collection, Night Sky with Exit Wounds. As in his series of poems, On Earth We're Briefly Gorgeous digs at questions of what it means to be queer and Asian-American and the child of immigrants in an America often cruel to any of those identities. (And if those themes aren't ambitious enough, Vuong also weaves in the opioid crisis, masculinity and the continuous reverberations of the Vietnam War.) Written as a letter from a son to his single mother who can't read English, Vuong's debut novel eventually reveals the traumas at the heart of protagonist Little Dog's story, yet never revels in the stinging sensation of queer pain like too many other LGBTQ+ notables. On Earth is raw but simultaneously revelatory and tender. —Steve Foxe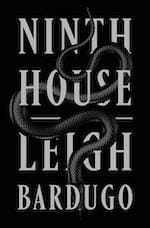 9. Ninth House by Leigh Bardugo
For all that it deals in clever young people dabbling in dangerous magic, Leigh Bardugo's Ninth House is a major departure from the fantasy worlds she previously built in her Grishaverse Young Adult novels. That said, both fans of her previous work and readers coming to Bardugo for the first time will appreciate the emotional scope and the mythological ambition she's built for the damaged, complicated characters that inhabit the occult Yale of her imagination. Better still, while Ninth House is intended as only the first title in an open-ended ghostly series, it more than satisfies as a thrilling standalone mystery. —Alexis Gunderson

8. Gingerbread by Helen Oyeyemi
Helen Oyeyemi's newest novel can't be summed up in a paragraph. Part grim fairy tale, part haunted bedtime story, part Baker Pixie Dream Girl bildungsroman, part Oliver-Twist-goes-to-the-Wonka-Factory, part private school parent board drama, part kill the rich thriller, part cozy mystery, part anti-geography lesson, Gingerbread manages to be every story and no story at the same time. Listening to Oyeyemi's narration of Gingerbread's audiobook might make it easier for readers to follow the tale, but it also might confound the situation further. For fans of Oyeyemi, either of those outcomes is truly a gift. Read it, listen to it, sleep with it under your pillow, allowing it take up prickly-sweet residence in your dreams. —Alexis Gunderson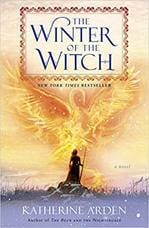 7. Winter of the Witch by Katherine Arden
Many English language writers stumble when taking on Slavic folklore or the history of the Rus' people in the Middle Ages, but Katherine Arden is utterly sure-footed. Tracing heroine Vasilisa Petrovna's hard-fought journey to independence in a changing Rus, Arden's Winternight trilogy is luminous from the page one. And in the final novel, The Winter of the Witch, Arden's protagonist is finally prepared to take on the mantle of Vasilisa the Brave's folkloric legacy. Featuring Rus nobles, witches, frost gods and a magical horse-with-the-soul-of-a-bird, The Winter of the Witch finds Arden at her best. Her crisp, canny prose succeeds in bringing the Russian soul at the heart of this epic tale of love and self-realization into full (wintry) bloom. —Alexis Gunderson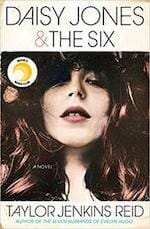 6. Daisy Jones & The Six by Taylor Jenkins Reid
Taylor Jenkins Reid's Daisy Jones & The Six, an oral history of a fictional rock band, explores how unreliable humans are both as narrators of our own lives and as participants in the lives of others. This visceral book is best experienced by listening to the full-cast audio version featuring Jennifer Beals, Pablo Schrieber, Benjamin Bratt and Judy Greer (among others). But the novel is killer no matter how you read it, encapsulating the rock-celebrity culture of the '70s with such glam, humane precision that you'll forget neither Daisy Jones nor The Six are part of real rock'n'roll history. —Alexis Gunderson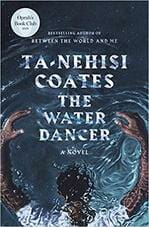 5. The Water Dancer by Ta-Nehisi Coates
Journalist and memoirist Ta-Nehisi Coates has published powerful nonfiction for years, but he finally released a debut novel in 2019. Set in the pre-Civil War South, The Water Dancer follows an enslaved young man with magical powers named Hiram. Separated from his mother as a child, Hiram's search for the Underground Railroad sets him on a journey to protect the people he loves. Coates' novel illuminates the horrors inflicted by white slave owners on families for generations, forcing readers to reckon with the nation's insidious history. Beyond offering a mesmerizing narrative, The Water Dancer delivers a challenging read that demands you recognize white supremacy's presence in society today. —Frannie Jackson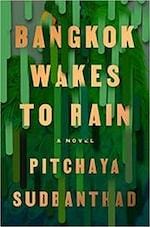 4. Bangkok Wakes to Rain by Pitchaya Sudbanthad
Pitchaya Sudbanthad's debut novel spans hundreds of years, weaving stories linked to a single location in Bangkok, Thailand. From a missionary doctor in the 19th century to teens in the drowned Bangkok of the future, the characters offer fascinating snapshots of life and loss linked to the enthralling city. While Sudbanthad's novel requires a bit of work to identify how the diverse tales intertwine, the satisfaction you'll experience at solving these quiet mysteries is well worth the effort. Bangkok Wakes to Rain heralds the introduction of a luminous novelist to watch, delivering a captivating story with every chapter. —Frannie Jackson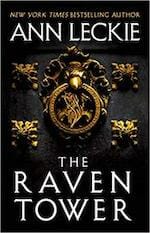 3. The Raven Tower by Ann Leckie
You'd expect Ann Leckie's standalone foray into fantasy, The Raven Tower, couldn't possibly be as sweeping as her Imperial Radch sci-fi trilogy. You'd be wrong. Framed as a story told by a silent boulder god to a mysterious "you" investigating a present-day mystery, The Raven Tower makes excellent use of its relative brevity. This is a world rich enough that a hundred more stories could be told about it (some of which Leckie has already written in short form), but the novel is satisfying all on its own. Is it possible you'll be startled by how deeply you sympathize with a vengeful, millennia-old boulder god? Yes. But part of the joy of reading Leckie is uncovering such surprises. —Alexis Gunderson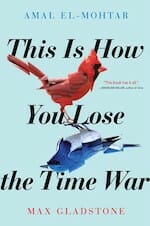 2. This Is How You Lose the Time War by Amal El-Mohtar and Max Gladstone
Forget love stories in which one person pines for their time-traveling beau. Amal El-Mohtar and Max Gladstone turn the genre on its head by writing both lovers as time travelers in their breathtakingly original novel. This Is How You Lose the Time War follows Red and Blue, women on opposite sides of the titular war who begin leaving letters for each other at battle sites. What start as amusing taunts from rivals transform into sweet notes revealing their fascinating personal histories across timelines. This brief tome delivers a wholly unique reading experience—one to be savored and revisited for years to come. —Frannie Jackson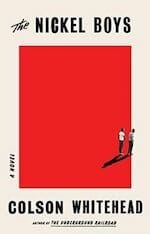 1. The Nickel Boys by Colson Whitehead
Colson Whitehead's The Underground Railroad, which we named the best novel of the decade, led readers to view history from a new angle. This year's The Nickel Boys does the same, as it's based on a real Florida reform school that abused children for 111 years. The novel follows Elmwood, a black teen in the Jim Crow South who is wrongfully accused of a crime and sent to the Nickel Academy. The trauma he suffers there is horrific, and Whitehead highlights how institutionalized racism directly influences Elmwood's experiences. This novel will haunt you long after the final page, forcing you to re-examine the lens through which you view the world. If you read one book on this list, make it this one. —Frannie Jackson

Looking for even more reading recommendations? Check out our lists of the best nonfiction books, the best audiobooks, the best Young Adult novels and the best book covers of 2019.