The 2018 Gift Guide for Book Lovers: Presents Under $25
Header image via Book Beau
Books
Lists
Gift Guide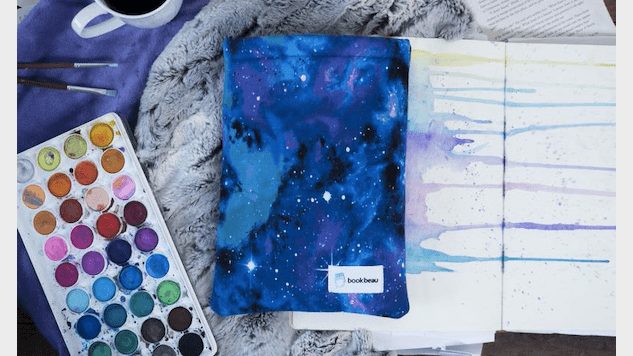 What do you buy for the book lover with an overflowing bookshelf? Paste has you covered with eight creative gift ideas for bibliophiles. From literary tote bags to rocks glasses to temporary tattoos, these presents are sure to delight the readers in your life. And with price tags under $25, they won't break the bank this holiday season.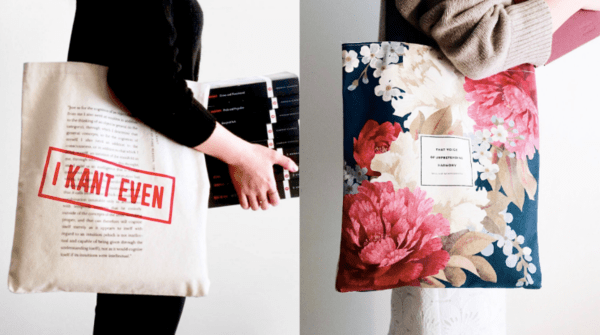 Obvious State Literary Tote
These hand-sewn tote bags are perfect for carrying—you guessed it—books! Obvious State offers 24 different designs (like the Immanuel Kant and Wordsworth Quote options above), which are printed in Brooklyn on cotton canvas. Measuring 13 × 15 inches, these totes allow you to carry all of your favorite books in style.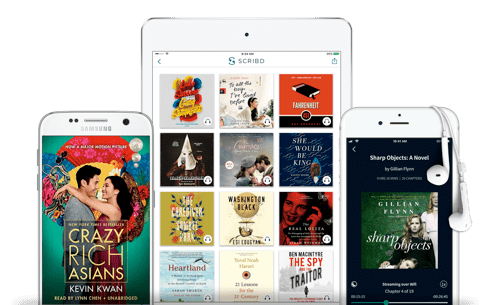 Scribd Subscription
Nicknamed the "Netflix for books," Scribd offers members unlimited access to millions of books/audiobooks/magazines/newspapers every month. So instead of buying your loved one a single hardback for about $25, you can give them a three-month subscription for the same price.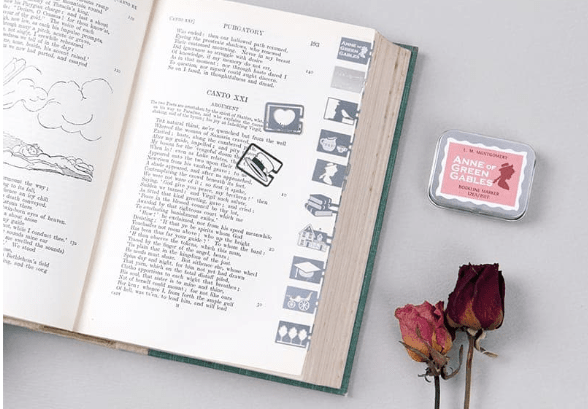 Novel Bookmark Set
It's no secret that readers need bookmarks, and these themed collections add charm to every page. Each stainless steel set boasts 12 unique designs in a cute tin, and you can choose from four themes: Anne of Green Gables (shown), Moby Dick, Le Tour du Monde en 80 Jours (Around the World in 80 Days) and The Adventures of Tom Sawyer.
MochiThings: $6.99 (They're usually $9.99, but they're on sale through December 28th.)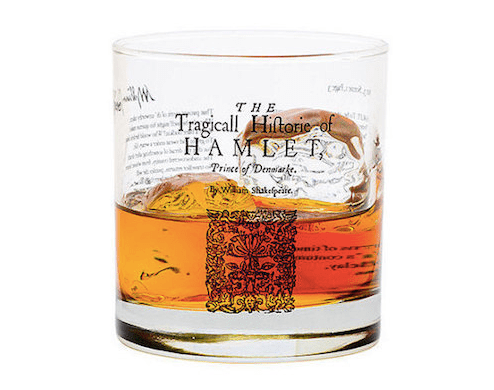 Literary Rocks Glass
This is where boozing and reading meet. These 11 oz. rocks glasses are inscribed with the first lines of famous books, and you can choose from 23 different designs. Hamlet? Treasure Island? Jane Eyre? You got it.


Pop Classics Picture Book
The Pop Classics series reimagines beloved films and TV shows as adorable picture books! Featuring illustrations by Kim Smith, the books are perfect for fans of all ages and include Buffy the Vampire Slayer, Back to the Future, The X-Files, E.T. the Extra-Terrestrial and Home Alone. (They're even releasing a Karate Kid one next year, and we revealed the cover here.)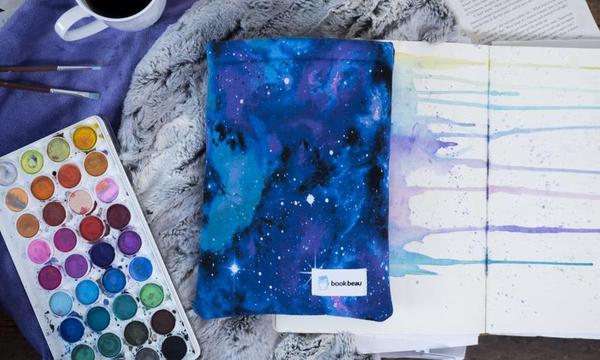 Book Beau Sleeve
Perfect for the reader on the go, each American-made "beau" protects your book or e-reader from damage when you toss it in your bag. The sleeves come in a variety of prints and four sizes, so you can find the perfect fit for everything from an iPad Mini to a giant Harry Potter hardback.
Book Beau: $15 (Mini), $20 (Indie), $25 (XL)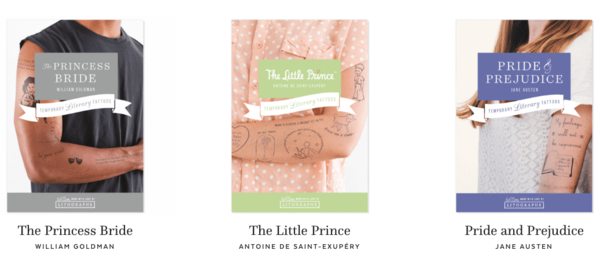 Litographs Temporary Tattoos
These temporary tattoos look realistic and are just plain fun! Each pack contains six tattoos based on a book, and there are eight titles to choose from (including The Princess Bride, Alice's Adventures in Wonderland and Jane Eyre).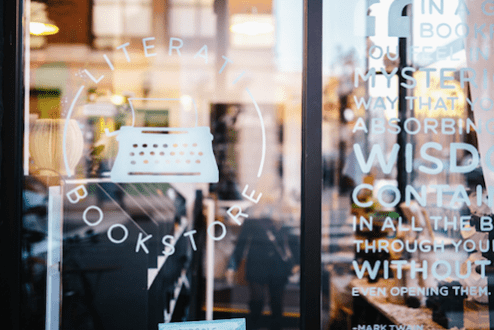 Gift Card to an Independent Bookstore
With the convenience of online shopping, it's easy to forget how fun it is to visit a physical bookstore. A trip to an independent bookstore will inspire tons of great ideas, and readers will embrace any excuse to spend an afternoon browsing shelves. Use this directory to find an independent bookstore near you.