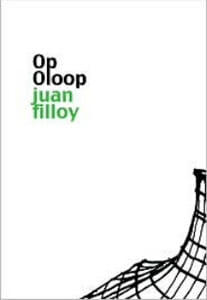 A prolific polymath, Argentinean writer Juan Filloy mastered seven languages, worked as a boxing referee, lawyer and judge, and authored 55 novels during his 106 years. The first of these to arrive in English translation is his most famous work, (originally published in 1934), which follows a Finnish statistician on a daylong romp around Buenos Aires.
Finding madness in the method
Occasionally ranting against the depravity of life unhinged from his beloved "method," Oloop's struggle is at turns pathetic and hilarious, though he persists to the very last. 
The meticulous, titular Oloop metes out the deeds of daily life according to strict routine. Once that routine is thrown asunder on the day of his engagement party, Oloop's battle to regain composure becomes his mental—and marital—undoing. At a bathhouse, the Finnish consulate, botanical gardens, a hotel banquet, and finally the portside brothels, Oloop loses his marbles amid rollicking descriptive flourishes from Filloy, an expert palindromist who delighted in multilingual flights of fancy.