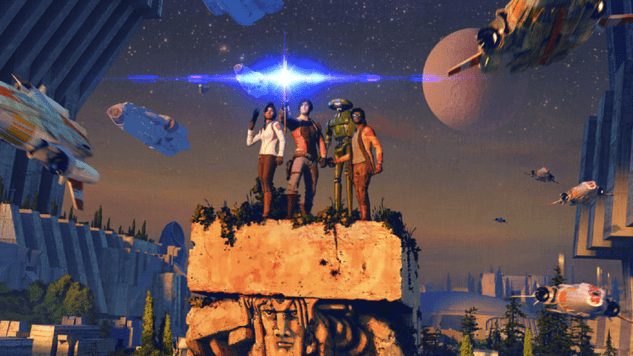 If you love Star Wars, chances are you'll love Michael Moreci's upcoming novel. Titled Black Star Renegades, the book follows a cast of misfits on a "galaxy-hopping adventure that blasts its way from seedy spacer bars to sacred temples." And it sounds like a wild ride: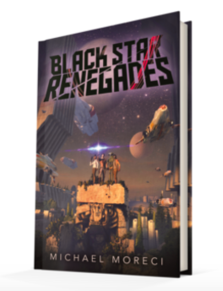 Cade Sura holds the future of the galaxy in his hands: the ultimate weapon that will bring total peace. He didn't ask for it, he doesn't want it, and there's no worse choice to wield it in all of space, but if he doesn't, everyone's totally screwed. The evil Praxis kingdom is on the cusp of having every star system under its control, and if that happens, there'll be no contesting their cruel reign. Especially if its fanatical overlord, Ga Halle, manages to capture Cade and snag the all-powerful weapon for herself.
Cade can't hide from Praxis, and he can't run from the destiny that's been shoved into his hands. So he only has one option: He has to fight.
Cade's not going to let destiny send him on a suicide run, though. With some help from his friends?rebels and scoundrels alike?Cade's going to use this weapon to chart a new destiny for the galaxy, and for himself. He just has to do so before everyone around him discovers that he's a complete and total fraud.
Moreci has rocked the sci-fi genre for years as a comics writer (we named his series Roche Limit one of the 50 Best Sci-Fi Comics) and as a contributor to StarWars.com. So you know his novel will combine the genre's most exciting elements with original twists.
St. Martin's Press will release Black Star Renegades on January 2nd, but we've teamed up with the publisher to give you a chance to read it early! We're giving away five advance review copies, so enter here by midnight EST on November 24th for your chance to win. You must have a U.S. mailing address to enter. Good luck!