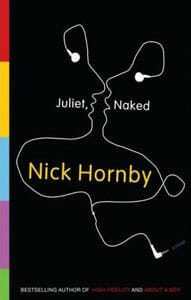 A fanboy's lament
Duncan is the kind of guy who won't man-up for his girl, Annie. He won't take charge of his own life. And he won't face the fact that Tucker Crowe, the semi-legendary and wholly reclusive singer/songwriter to whom Duncan has devoted most of his life, is nothing more than a mere mortal, just like him, with the same desires and needs and fears.
Of course, this is a Nick Hornby book we're talking about—and no self-disrespecting Hornby protagonist would be caught dead facing the facts of the matter. Luckily for Duncan, both Annie and Tucker have a stronger grasp on life, even as they too spiral in place.
Echoing his work in High Fidelity and About a Boy, Hornby has created a work of fiction so full of hope, truth, trust and need that it feels just like real life.