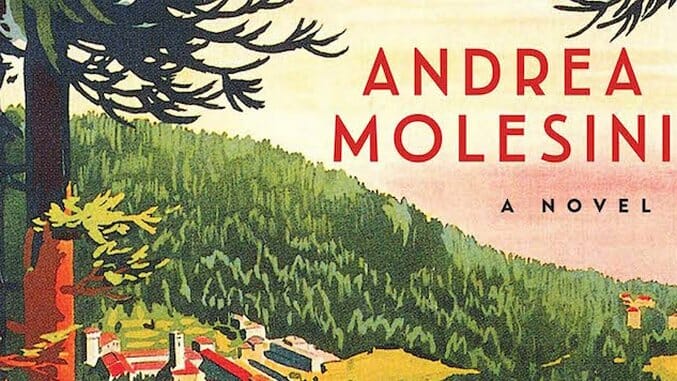 In his stunning debut novel, essayist Andrea Molesini examines the violence and tenderness experienced by civilians in German-occupied Italy during the First World War. Based on the journals of Molesini's great aunt, Not All Bastards Are from Vienna tells the coming-of-age story of Paolo, a 17-year-old Italian boy who discovers love and courage during wartime. Avoiding simple answers and transparent morality, the novel breathes life into a cast of vivid characters, all of whom are serving their country the best way they know how.
Paolo lives with his colorful extended family at the Villa, a lesser aristocratic estate in the village of Refrontolo. His grandparents are at constant odds, in part due to his grandmother's companion—a loathed figure with huge feet called the "Third Paramour." His aunt is an intimidating woman who captures the imagination of powerful men but prefers the company of horses above people. Paolo is especially fascinated by the mysterious steward, Renato, and a young village woman named Giulia, who lets Paolo come just close enough to give her an occasional kiss—but never further.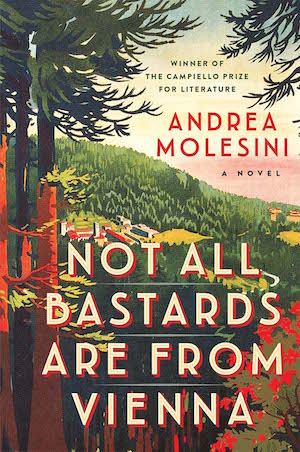 When the Villa is requisitioned by the Germans (and later the Austrians), the family begins collaborating with local British and Italian spy networks. Paolo slowly learns the extent of his family's involvement as he is trusted with tasks and missions, but as the fighting drags on, their operations shift from a fun adventures to life-and-death situations.
Molesini masterfully captures the changing perspective of his main character, giving his prose gravitas as Paolo's worldview expands. The story reads almost humorously early on, as Paolo worries about sneaking off to make out with Giulia even as soldiers guard his family's home. He feels a thrill at his inclusion in resistance activities, assuming he's fully in on the plot. But by the time Paolo comes face to face with the grisly truth of war—that it's not just being pulled from your bed at night to go on secret missions with your crush—he grapples with feelings about his own place in the conflict and what it means to kill and be killed. Watching a young man mature as he engages with the world around him makes for a decadently layered narrative.
Paolo's world centers around Refrontolo, a village north of Venice and close enough to the front lines for its church to serve as a hospital. The novel begins after German forces have already occupied the town and set up a base, revealing that Refrontolo is not a true seat of resistance. Situated in an otherwise abandoned landscape, Refrontolo is just one of many small villages that ultimately served as the background to fighting during the war. But Molesini's decision to tell this village's story allows for exploration of the long-term relationship between the occupiers and the occupied in an intimate setting.
Molesini also highlights the changing relationship between the aristocracy and the peasants—the shift from seeing people united by class to united by nationality. The German and Austrian commanders seem almost like friends at times, and Paolo acknowledges that they "speak the same language" of etiquette, education and subtle hints at elitism. There's a comfort and familiarity between the aristocracy, but they recognize times are rapidly changing and the ties that once bound them are breaking. It's a remarkable examination of the large-scale changes taking place across European society, bringing the complex relationship between the family and the men taking over their home into a much larger context.
Riveting and heartwarming, Molesini balances a nuanced look at the nature of war with the minor triumphs and defeats that mark growing up and falling in love. Molesini's moving and lyrical writing proves that Not All Bastards are From Vienna belongs in the canon of great war fiction.
---
Bridey Heing is a freelance writer based in Washington, DC. More of her work can be found here.