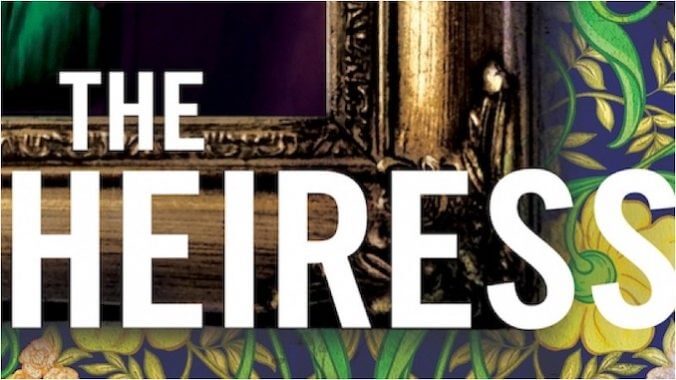 No one does twisty, feminist thrillers quite like Rachel Hawkins, the author behind such compulsively readable gems as The Wife Upstairs and Reckless Girls. Her stories not only center strong, compelling female characters but feature the sort of breakneck storytelling that will inevitably leave readers turning pages long into the night. (Ask me how fast I tore through The Villa earlier this year, is what I'm saying.) 
Hawkins's next novel, titled The Heiress, will arrive this Winter, and it may be her most overtly Gothic tale yet. Set in the aftermath of a notorious socialite's death, the story slowly unravels not only the many secrets of her dramatic life but the complicated legacy—and large fortune—she leaves behind for her adopted son. A book full of dark family secrets and plenty of unexpected surprises, it seems safe to assume that The Heiress—much like so much of Hawkins's other work—-won't be anything like what you expect. 
Here's how the publisher describes the story. 
When Ruby McTavish Callahan Woodward Miller Kenmore dies, she's not only North Carolina's richest woman, she's also its most notorious. The victim of a famous kidnapping as a child and a widow four times over, Ruby ruled the tiny town of Tavistock from Ashby House, her family's estate high in the Blue Ridge mountains. In the aftermath of her death, that estate―along with a nine-figure fortune and the complicated legacy of being a McTavish―pass to her adopted son, Camden.

But to everyone's surprise, Cam wants little to do with the house or the money―and even less to do with the surviving McTavishes. Instead, he rejects his inheritance, settling into a normal life as an English teacher in Colorado and marrying Jules, a woman just as eager to escape her own messy past.

Ten years later, Camden is a McTavish in name only, but a summons in the wake of his uncle's death brings him and Jules back into the family fold at Ashby House. Its views are just as stunning as ever, its rooms just as elegant, but coming home reminds Cam why he was so quick to leave in the first place.

Jules, however, has other ideas, and the more she learns about Cam's estranged family―and the twisted secrets they keep―the more determined she is for her husband to claim everything Ruby once intended for him to have.

But Ruby's plans were always more complicated than they appeared. As Ashby House tightens its grip on Jules and Camden, questions about the infamous heiress come to light. Was there any truth to the persistent rumors following her disappearance as a girl? What really happened to those four husbands, who all died under mysterious circumstances? And why did she adopt Cam in the first place? Soon, Jules and Cam realize that an inheritance can entail far more than what's written in a will––and that the bonds of family stretch far beyond the grave.
The Heiress won't be published until January 9, 2024, but we're so excited to be able to reveal the (incredibly gorgeous) cover right now.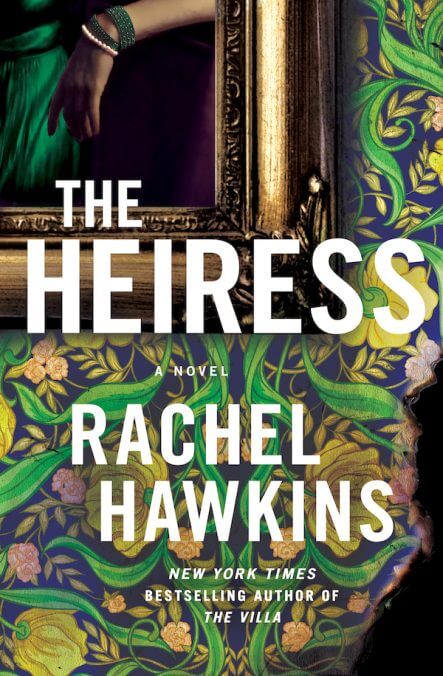 We also had the chance to chat with Hawkins herself to get a preview of her latest novel, why we love Gothic stories so much, and more. 

Paste Magazine: Tell us about The Heiress! What can readers expect from this story?
Rachel Hawkins: The Heiress is the story of Ruby McTavish Callahan Woodward Miller Kenmore, a notorious multimillionaire with a string of husbands who all died under mysterious circumstances. 
When she dies, her fortune passes to her adopted son, Camden. He doesn't want anything to do with the McTavish money—or any of the surviving McTavishes—but his wife, Jules, has other plans. Like all of my books, it's Gothic, fun, and more than a little bonkers!
Paste: Some of your books have roots in classic fiction and/or historical stories (Jane Eyre, Agatha Christie, the history of the real Villa Diodati) — does The Heiress have a similar sort of inspiration or framework readers might recognize? 
Hawkins: While no specific work influenced The Heiress, I do feel like this one is probably my most Traditionally Gothic book yet, so anyone who read Victoria Holt or Barbara Peters back in the day would recognize some elements. There's the big house on the hill, the twisted rich family, the mysterious and possibly deadly woman, hidden letters, a spooky portrait…
It's also inspired partially by the obsession with Dominick Dunne books I had as a teenager, so in some ways, this is very much my ode to books like The Two Mrs. Grenvilles and A Season in Purgatory.
Paste: So, The Heiress feels like kind of a big swerve from The Villa which was also very different from Reckless Girls. What do you think this story has in common with your other books?
Hawkins: I feel like all my books, at their hearts, are exploring what happens when you push women into corners. The extremes they'll go to to free themselves, to fight back. That's definitely a core part of The Heiress's DNA, too.  And of course, the major goal for all of my books is, "I want this to be a fun read," and I think (I hope!) The Heiress is that as well!
Paste: I know you (probably) love all your children equally, but which character do you think readers will like/respond to most and why
Hawkins: Obviously I want them to be as fascinated by Ruby as the characters in the book are, but I also have a real soft spot for Camden and Jules. They're basically my first attempt at writing a love story in a Rachel Hawkins thriller, and I was surprised by how much I really enjoyed crafting that relationship. I think readers will root for them even if they are… well, that's getting into spoiler territory. 😉
Paste: What particular element of this book excited you the most while you were writing it? Do you have a particular moment from this book that you are most excited for readers to experience?
Hawkins: I loved getting to tap into that kind of Mad Men aesthetic with Ruby's past. Looking up clothes, finding out the names of expensive perfumes that were popular back then…all of that stuff was a lot of fun. 
I also have to say that this book ended up with twists that surprised me as I was writing them, so I'm really excited to see if I surprise my readers, too!
Paste: What is it about Gothic-style thrillers that keep us coming back as readers, do you think?
Hawkins: I'm going to use my favorite word again– FUN. Gothics are just fun! 
There are these over-the-top elements with fabulous wealth and gorgeous properties, but also the stories are rooted in very real, very human fears: Is someone I love lying to me? What secrets are being kept from me? Is this house trying to eat me? (Okay, maybe that last one is not a real fear for a lot of people, but it's a valid fear in the Gothic!) These kinds of books give us escapism that's both sexy and scary, and honestly, what more can you want from a story? 
The Heiress will hit shelves on January 9, 2024, and you can pre-order it right now.
---
Lacy Baugher Milas is the Books Editor at Paste Magazine, but loves nerding out about all sorts of pop culture. You can find her on Twitter @LacyMB.`