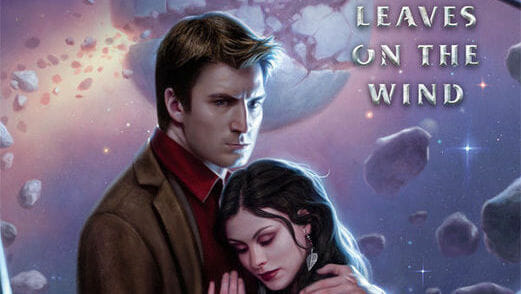 Writer: Zack Whedon
Artist: Georges Jeanty
Publisher: Dark Horse
Release: January 29, 2014
A brief recap for fans of the good ship Serenity: Captain Mal Reynolds and his crew just set fire to the animosity that had been smoldering since the Unification War by revealing that the savage Reavers were an Alliance experiment gone wrong. And Reynolds and crew bled and sacrificed to do so. For the uninitiated who have no idea what that all means: seriously, it's one season and a movie, both of which are amazing. You can catch up before issue #2 even hits shelves.
The beauty of Serenity: Leaves on the Wind #1 is that, from the first page, we're hurled right back into the comfort of that endearingly anachronistic galaxy. From the technologically advanced metropolises of the core planets to the wild west frontiers of the outer worlds, it all feels perfectly familiar. The crew, now the Alliance's most wanted, are laying low in the deepest outskirts of the verse. But it isn't just the evil empire on their trail, since Mal has been quietly hoisted to the status of revolutionary folk hero by a new wave of rebels looking for a leader. That just may be Mal's kind of stupid.
The sense of familiarity was no doubt the biggest obstacle for writer Zack Whedon and artist Georges Jeanty, but they crushed it. Each character's distinct voice shines — Kaylee is still sweet as a sugar plum, Zoe remains the laconic warrior, and River is, well, just River — without breaking from the sense of unity we expect of them. For Jeanty's part, nothing about the book feels more like home than inside the Firefly. He fills in tiny accents with near subliminal subtlety, like the ivy pattern adorning the dining room, or Wash's dinosaurs perched in the cockpit.
The only unconscionable downside to this new Serenity series is that it's only six issues. Maybe that's a glass-half-empty way of looking at it, but Firefly: Season 2 has such a wonderful sound. And with an ominous twist laying the foundation early, six issues might just feel like a tease. Either way, I can't wait to watch how they soar.