I Was Told to Come Alone: Souad Mekhennet Talks Going Behind the Lines of Jihad
Mourners gather at the site of the recent Manchester bombing. Courtesy Getty Images
Books
Features
Souad Mekhennet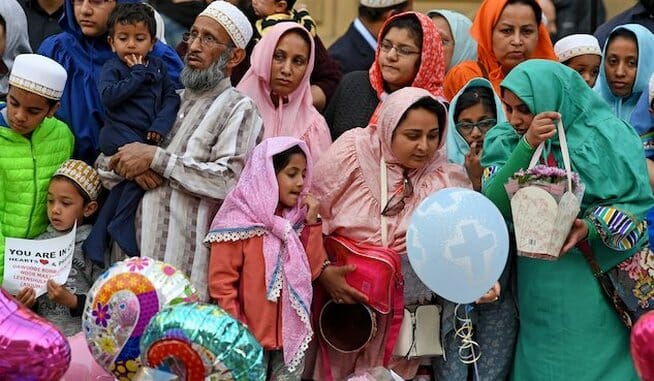 As a national security correspondent for the Washington Post, Souad Mekhennet puts herself into situations most people couldn't imagine. Since 2001, she has provided insightful and comprehensive on-the-ground reporting from the frontlines of extremism, interviewing terrorist leaders and their victims to understand what drives them. In her new book, I Was Told To Come Alone, she combines memoir with in-depth stories about her reporting to create a complex portrait of identity, conflict and ideology.
"I put my life on the line to interview jihadis in war zones, because we must understand what is happening in the hearts and minds of those individuals if we are going to understand this problem," Mekhennet tells Paste.
Mekhennet was born in Germany to parents from Turkey and Morocco, and she spent her earliest years living in Morocco with her grandmother. Mekhennet returned to Germany to live with her parents and siblings after a few years, but she experienced a harsh level of xenophobia there that sometimes left her feeling like an outsider in her own country—particularly as anti-immigrant sentiment grew in the 1990s. In her book, she recounts one experience when a car of skinheads chased her and brother down the street. While Mekhennet felt anger, her parents were proactive in making sure she knew Germany was her home, too.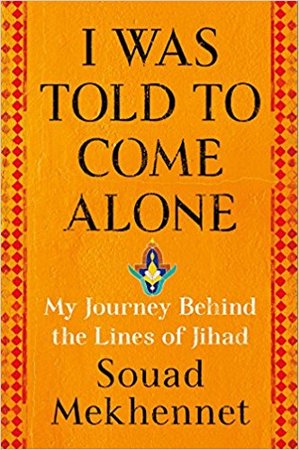 "There were moments in my life when I felt discriminated against, when I didn't feel part of German society and that I was living with the fear that something might happen to me or to my family," she says. "[My parents] understood that was the moment when they had to push me back into society."
Mekhennet's own conflicted sense of identity creates a throughline in her work. She's not simply trying to explore the "what" of extremism, but puzzle through the "why" that makes people identify with groups like al-Qaeda and ISIS. From Manchester to Paris to Brussels, many of the most high-profile attacks in the West in recent years have been carried out by people who grew up in the cities or countries they would eventually turn against. Mekhennet wants to understand how they're pushed over the edge to a place where they can be recruited by extremists.
"Some other people—especially those who were radicalized in the West and who grew up as Muslims of the second or third generation—they may not have had the same opportunities or network that I had," she says. "I had parents who cared about me and godparents who cared about me, and maybe [radicalized individuals] did not have that kind of network that understood what was going on and was trying to push them back into society. The fact is, if you care about a society and feel you belong to a society and feel you are a full member of a society with equal chances, you will do whatever you can to protect it."
Radio first sparked Mekhennet's interest in journalism; she worked in local Frankfurt stations in high school and kept a newspaper photo of the film All The President's Men tacked on her bedroom door. When she graduated, she was encouraged to apply to the prestigious Henri-Nannen School, a journalism school in Hamburg that routinely accepted experienced professionals rather than teens breaking into the field. But Mekhennet was admitted, and after finishing the year-and-a-half program, she returned to Frankfurt. When 9/11 happened, Mekhennet began independently reporting on Germany's role in the global extremist network, which landed her on the radar of major publications like the Washington Post.
It was with the Post and later the New York Times that Mekhennet went to Iraq immediately following the U.S.-led invasion in 2003. She was a student in International Affairs at that point: by day she interviewed religious leaders and locals, and by night she studied and wrote papers to send back to her professors. Mekhennet was living in two worlds: one in which she was learning about political thought and theory, and another in which those very same theories were being put to the test and failing.
"It was very difficult for me to see things that some of my other colleagues or even politicians wouldn't see or understand," Mekhennet says. "I only understood this because of my personal background."
"It was difficult coming back to Germany and finishing my university degree—sitting in a class, being a student, discussing [topics] with people who had never been to a war-zone. I always said, 'Be careful—not every theory you read in your politics books is going to work.'"
Mekhennet's reporting on extremism has taken her from the frontlines in the fight against ISIS to refugee camps to the living rooms of people who have lost loved ones. She's also followed leads that have kept her on the cutting edge of her field; she had Abu Musab al-Zarqawi, leader of the group that would become ISIS, on her radar soon after the invasion of Iraq and has most recently written about Hamza bin Laden, Osama's son, and his emerging leadership role in al-Qaeda. Mekhennet jokes that "tea and marriage proposals" are sometimes how she gets in the door for groundbreaking interviews, but the real reason is her willingness to hear people out as an impartial reporter. "I make it very clear that I'm not taking any sides," she says.
Mekhennet views her new book as having multiple messages for multiple audiences, from encouraging young Muslims to make a difference in their communities to revealing to the West that there is no singular "Muslim woman" identity. Ideology itself is also at the narrative's heart, and Mekhennet says it's crucial to understand that eradicating a group like ISIS does nothing to address the underlying reasons why people join such organizations. "We have to really ask ourselves, 'Why would somebody who grew up in Europe fall for this ideology?' We have to be aware the ideology is going to live on."
I Was Told to Come Alone's strongest message is that there's a need for universal understanding in the face of overwhelming flashes of hate. Mekhennet highlights this in a personal story about her cousin's death and bearing witness to her aunt's grief: "No matter if a mother is Christian, Jewish, Sunni, Shia—they all sound the same when they lose a child and cry for that child. We all have to remember that."
---
Bridey Heing is a freelance writer based in Washington, DC. More of her work can be found here.