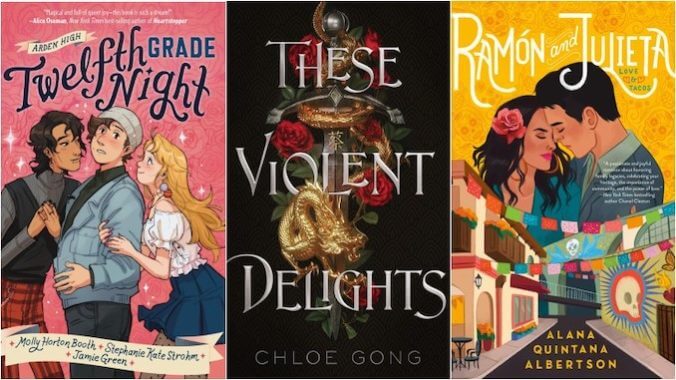 To read or not to read…that is the question. Unless you're me, in which case, the answer is always to read. And thanks to the plethora of Shakespeare retellings available on bookstore shelves, there's a great deal of enticing literature to spend your April 23rd with–appropriate considering it was both his birthday and his deathday. 
So to celebrate, here are seven must-read Shakespeare-adjacent books & series to check out.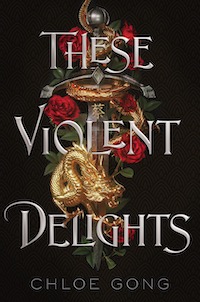 The Secret Shanghai Series by Chloe Gong
Genre: YA
It's pretty easy to guess which of Shakespeare's stories inspired Roma Montagov and Juliette Cai ,and Chloe Gong's bestselling These Violent Delights marks their first appearance on the YA scene. 
Set in 1926 Shanghai, the star-crossed lovers begin as exes, belonging to two rival gang families. But there's something lurking in the shadows, something that may be more dangerous than either of their families…something driving gang members to claw their own throats out.  
Also make sure to check out the second duology in the series, beginning with Foul Lady Fortune, which gives a 1930s espionage twist to As You Like It. 

That Way Madness Lies edited by Dahlia Adler
Genre: YA
This masterful anthology features 15 Shakespeare plays (including Twelfth Night, Hamlet, Coriolanus, The Tempest, and more!) retold by a stellar lineup of YA authors like Emily Wibberley and Austin Siegemund-Broka, Kiersten White, Tochi Onyebuchi, and Anna-Marie McLemore.
But if you pick up this anthology for just one reason, it should be for the absolutely killer Merchant of Venice retelling by Adler herself, which seamlessly brings reimagines the play in a modern-day high school setting and gives it a whole new life.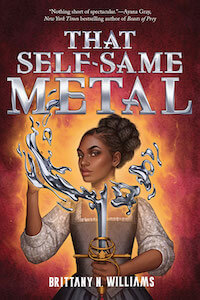 That Self Same Metal by Brittany N. Williams
Genre: YA
This delectable fantasy debut (and one of my favorite 2023 releases!), follows Joan, who works for The King's Men, Shakespeare's acting company. Her whole family is Orisha-blessed, and she was gifted the ability to control metal which she uses to take care of the blades used by the company. 
Plus, they're able to keep an eye on the Fae, especially since there have been many recent Fae attacks, which leads to Joan getting pulled deeper into the center of both the human and fae worlds.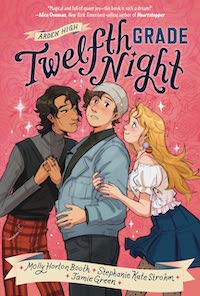 The Arden High Series by Molly Horton Booth, Stephanie Kate Strohm, and Jamie Green
Genre: YA
Twelfth Grade Night kicks off this delightful graphic novel series (book two is literally called King Cheer and is a take on the Bard's King Lear), which is the perfect read for those in the middle of the Shakespeare lover/can't stop rewatching Heartstopper venn diagram. 
Vi has entered Arden High with high hopes for a fresh start, this time away from her twin. But she's already somehow been roped into the planning of the Twelfth Grade Night dance, and there's also a complicated love square she's unintentionally landed in…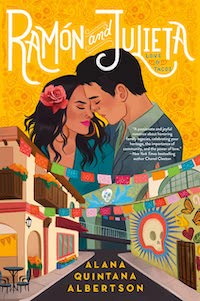 Love & Tacos Series by Alana Quintana Albertson
Genre: Romance
What's better than a romance book featuring tacos? A whole series of them! 
Alana Quintana Albertson's Love & Tacos series starts with Ramón and Julieta, where Julieta is a celebrity chef desperate to keep her taqueria afloat. But her new landlord, a mariachi who she hooked up with on Dia de Los Muertos, turns out to be the son of the man who stole her mom's taco recipe. As the rift between their families widens, especially as the community gets involved, Ramón is desperate to prove to Julieta that he's worth fighting for.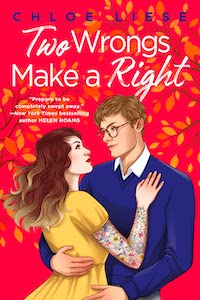 The Wilmot Sisters Series by Chloe Liese
Genre: Romance
Much Ado About Nothing is my favorite Shakespeare play, so the fact this series begins with Two Wrongs Make a Right, a Much Ado retelling, is joyous. 
Jamie and Bea have been tricked into going on a date, but the only thing they have in common is a desire to get back at the meddling folks who brought them together. Regrettably, for both of them, their fake dating scheme, in which they would break up so obnoxiously that everyone would be forced to just leave them alone, leads to real feelings.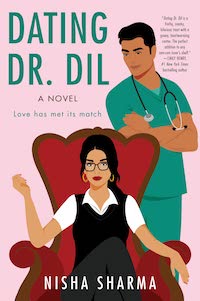 The If Shakespeare Was an Auntie Series by Nisha Sharma
There's so much to recommend about Nisha Sharma's Dating Dr. Dil, like how it's a perfect take on The Taming of the Shrew, or how it's laugh-out-loud funny, or even how it's delightfully steamy. 
But let's just start with the plot: Kareena is trying to find a fiancé in four months, otherwise, her father is going to sell her mother's house. Prem is trying to convince donors to contribute to the building of a local community health center. And they do not get along. Until, perhaps, they might be just what the other needs. 
---
Rachel Strolle is a teen librarian and the communications director for YALLFest and YALLWEST. Her book roundups have been featured in Buzzfeed, Reader's Digest, and Bitch Magazine.