July shows no sign of cooling off when it comes to summer book releases. From exciting debut novels (Spin the Dawn by Elizabeth Lim) to hotly anticipated sequels (Soul of Stars by Ashley Poston), this month's best young adult novels promise entertaining stories for every reader.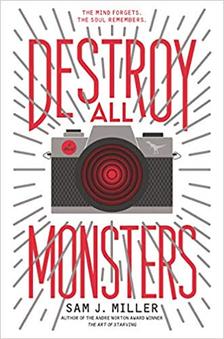 Destroy All Monsters by Sam J. Miller
Release Date: July 2nd from HarperTeen
Why You'll Love It: The latest novel from a genre-blending master (see The Art of Starving and, if you're looking for an adult sci-fi read, Blackfish City), Destroy All Monsters delivers a twisted story of friendship and darkness like no other.
For Fans of: Ned Vizzini and Patrick Ness
Description: Solomon and Ash both experienced a traumatic event when they were 12, and Ash lost all memory of that event when she fell from Solomon's treehouse. Since then, Solomon has retreated into a world he seems to have created in his own mind—one that insulates him from reality, but crawls with foes and monsters…in both animal and human form. As Solomon slips further into the place he calls Darkside, Ash realizes her only chance to free her best friend from his pain is to recall exactly what happened that day in his backyard and face the truth together.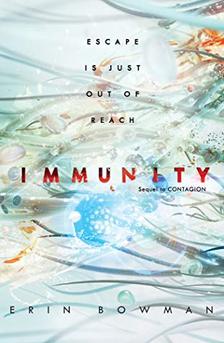 Immunity by Erin Bowman
Release Date: July 2nd from HarperTeen
Why You'll Love It: The first book in Bowman's Contagion duology netted an Edgar Award nomination for its thrilling story about the survivors of a planetary plague. It set a bold standard for sci-fi mysteries, and Immunity continues the tradition. Prepare to be obsessed.
For Fans of: Scott Reintgen and Lydia Kang
Description: (Spoilers for Contagion ahead.) They thought their nightmare was over, but Thea, Coen and Nova's rescue was only the beginning. After being imprisoned on a ship they thought was their ticket to safety, it's clear that the threat they left behind isn't as distant as they'd hoped—and this time the entire galaxy is at risk. To prevent an interstellar catastrophe, the survivors must harness the evil they faced on Achlys and learn to wield the only weapon they have left: themselves.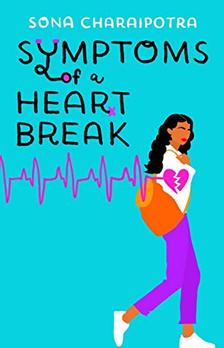 Symptoms of a Heartbreak by Sona Charaipotra
Release Date: July 2nd from Imprint
Why You'll Love It: The perfect summer read, Charaipotra's debut solo novel is a delightful story full of laughs, tears and swoons. You don't want to miss this diverse rom-com from one of our favorite authors.
For Fans of: Lauren Morrill and Stephanie Perkins
Description: Fresh from med school, 16-year-old medical prodigy Saira arrives for her first day at her new job: treating children with cancer. She's always had to balance family and friendships with her celebrity as the Girl Genius, but she's never had to prove herself to skeptical adult co-workers while adjusting to real life-and-death stakes. And life gets complicated when Saira finds herself falling in love with a patient: a cute teen boy who's been diagnosed with cancer. When she risks her brand-new career to try to improve his chances, it could cost her everything.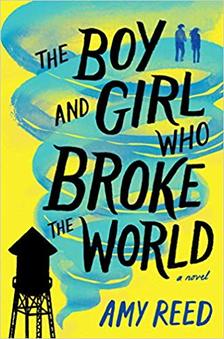 The Boy and Girl Who Broke the World by Amy Reed
Release Date: July 9th from Simon Pulse
Why You'll Love It: A new novel from one of the most prolific voices in YA (look up Reed's amazing back catalog), Reed's latest novel weaves to a genre-blending tale of friendship, family and dragons?
For Fans of: A.S. King and Shaun David Hutchinson
Description: Billy Sloat and Lydia Lemon don't have much in common, unless you count growing up on the same (wrong) side of the tracks, the lack of a mother and a persistent loneliness that has inspired creative coping mechanisms. When these two loners are thrust together, both begin to question their own outlook on life. And as the two grow closer and confront bigger truths about their pasts, they must also deal with such inconveniences as a war between unicorns and dragons, a narcissistic rock star and eventually the apocalypse.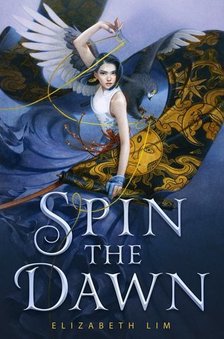 Spin the Dawn by Elizabeth Lim
Release Date: July 9th from Knopf Books for Young Readers
Why You'll Love It: Pitched as "Project Runway meets Mulan," this is a YA fantasy lives up to the hype. Lim crafts a story about magical dresses that promises to be a must-read debut novel.
For Fans of: Stacey Lee and Cindy Pon
Description: Maia Tamarin dreams of becoming the greatest tailor in the land, but as a girl, the best she can hope for is to marry well. When a royal messenger summons her ailing father, once a tailor of renown, to court, Maia poses as a boy and takes his place alongside 12 tailors vying for the job. The tailors compete in challenges to prove their skill, but nothing could have prepared her for the final challenge: to sew three magic gowns for the emperor's reluctant bride-to-be from the laughter of the sun, the tears of the moon and the blood of stars. With this impossible task before her, she embarks on a journey to the far reaches of the kingdom, finding more than she ever could have imagined.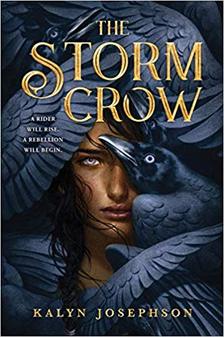 The Storm Crow by Kalyn Josephson
Release Date: July 9th from Sourcebooks Fire
Why You'll Love It: After reading an early copy of this novel at Book Expo, it's clear that it's one of the most unique YA books dropping this year. Josephson's novel boasts magical crows that have elemental powers, making for an enthralling story.
For Fans of: Susan Dennard
Description: In the tropical kingdom of Rhodaire, elemental Crows are part of every aspect of life…until the Illucian empire invades, destroying everything. That terrible night has thrown Princess Anthia into a deep depression, leaving her sister Caliza to run the kingdom after their mother's death. But when Caliza is forced to agree to a marriage between Thia and the crown prince of Illucia, Thia is finally spurred into action. And after stumbling upon a hidden Crow egg in the rubble of a rookery, she and her sister devise a dangerous plan to hatch the egg in secret and get back what was taken from them.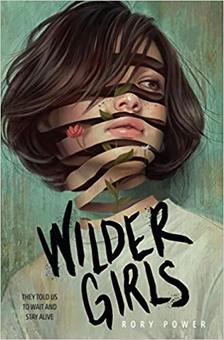 Wilder Girls by Rory Power
Release Date: July 9th from Delacorte Press
Why You'll Love It: An island? A private school? A deadly virus? Everything about this thrilling, unnerving debut will make you want to immediately read it.
For Fans of: Mindy McGinnis and Gillian French
Description: It's been 18 months since the Raxter School for Girls was put under quarantine after the Tox hit, pulling Hetty's life out from under her. First, the teachers died one by one. Then, it began to infect the students, turning their bodies strange and foreign. Now, cut off from the rest of the world and left to fend for themselves on their island home, the girls don't dare wander outside the school's fence. But when Byatt goes missing, Hetty will do anything to find her, even if it means breaking quarantine and braving the horrors that lie beyond the fence.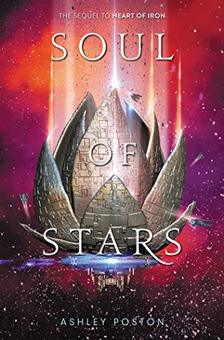 Soul of Stars by Ashley Poston
Release Date: July 23rd from Balzer + Bray
Why You'll Love It: If you haven't read the first book in this perfect sci-fi duology, pick up Heart of Iron first to avoid spoilers. And then get excited, because Soul of Stars delivers more banter, space romance and gorgeous sci-fi landscapes from Poston. (You can read an excerpt here!)
For Fans of: Leigh Bardugo and Marissa Meyer
Description: Ana was once an orphaned space outlaw; then she was the Empress of the Iron Kingdom. Now, thought dead by most of the galaxy, Ana is desperate for a way to save Di from the HIVE's evil clutches and take back her kingdom. Her only option is to find Starbright, the one person who has hacked into the HIVE and lived to tell the tale. But when Ana's desperation costs the crew of the Dossier a terrible price, Ana and her friends are sent spiraling through the most perilous reaches of the Iron Kingdom to stop the true arbiter of evil in her world: an ancient world-ending deity called the Great Dark.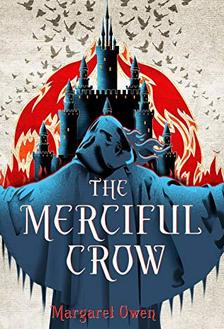 The Merciful Crow by Margaret Owen
Release Date: July 30th from Henry Holt and Co. Books for Young Readers
Why You'll Love It: The first book in an epic fantasy duology, Margaret Owen's debut is a thrilling, shifting points of view novel. This highly anticipated release is not to be missed!
For Fans of: Leigh Bardugo
Description: Fie abides by one rule: look after your own. Her Crow caste of undertakers and mercy-killers takes more abuse than coin, but when they're called to collect royal dead, she's hoping they'll find the payout of a lifetime. When Crown Prince Jasimir turns out to have faked his death, Fie's ready to cut her losses—and perhaps his throat. But he offers a wager that she can't refuse: protect him from a ruthless queen, and he'll protect the Crows when he reigns. And yet bodyguard Tavin has always put Jas's life before his, magically assuming the prince's appearance and shadowing his every step. So what happens when Tavin begins to want something to call his own?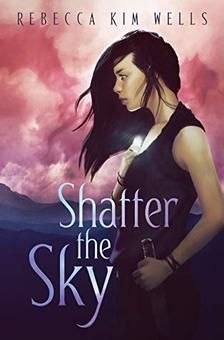 Shatter the Sky by Rebecca Kim Wells
Release Date: July 30th from Simon & Schuster Books for Young Readers
Why You'll Love It: We revealed the cover of this stunning novel last year, and now it's finally here. A feminist bisexual dragon fantasy from a brilliant author?!
Yes, please. (You can read an excerpt here!)
For Fans of: Rachel Hartman and Sophie Jordan
Description: Maren dreams of sharing a quiet life with her girlfriend Kaia—until the day Kaia is abducted by the Aurati, prophetic agents of the emperor, and forced to join their ranks. Desperate to save her, Maren hatches a plan to steal one of the emperor's coveted dragons and storm the Aurati stronghold. If she is to have any hope of succeeding, Maren must become an apprentice to the emperor's mysterious dragon trainer. But she's unprepared for the dangerous secrets she uncovers: rumors of a lost prince, a brewing rebellion and a prophecy that threatens to shatter the empire itself. With time running out, can Maren survive long enough to rescue Kaia from impending death?

Looking for even more reading recommendations? Check out our lists of the best books and the best audiobooks of July.