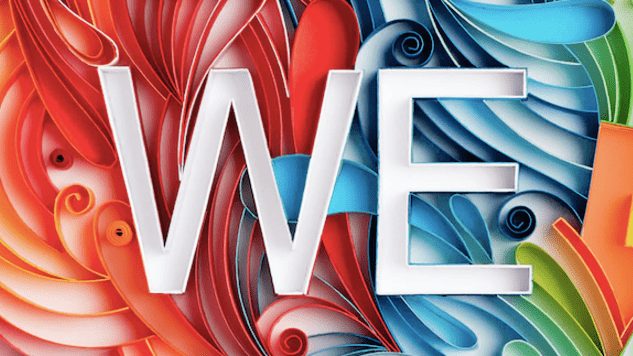 In her upcoming Young Adult novel Little Do We Know, Tamara Ireland Stone delivers an engaging story following three teens in a time of crisis. The book, which is marketed as Saved! meets Eleanor and Park, already sounds like one gripping yet heart-rending tale:
Next-door neighbors and ex-best friends Hannah and Emory haven't spoken in months. Not since the fight—the one where they said things they couldn't take back.
Now, Emory is trying to make the most of the months she has left with her boyfriend, Luke, before they head off to separate colleges. Meanwhile, Hannah's strong faith is shaken when her family's financial problems come to light, and she finds herself turning to unexpected places—and people—for answers to the difficult questions she's suddenly facing.
No matter how much Hannah and Emory desperately want to bridge the thirty-six steps between their bedroom windows, they can't. Not anymore. Until one night, Hannah finds Luke doubled over in his car outside her house. In the aftermath of the accident, all three struggle to understand what happened in their own ways. But when a devastating secret about Hannah and Emory's argument ultimately comes to light, they must all reexamine the things they hold true.
Disney Hyperion will release Little Do We Know on June 5, 2018. But for readers anxious to get an early peek, we're excited to reveal the cover and share an excerpt! Sabeena Karnik, who also created the cover for Stone's novel Time and Time Again, made the cover by hand using her gorgeous paper illustration skills.
"Marci Senders, the lead designer at Disney, worked with me to come up with what the cover should reveal," Karnik tells Paste. "There is a conflict of emotions and turmoil between the lead characters in the book. They are two strong characters, one a hardened sceptic and one a true believer with their bedroom windows having fifty feet between them.
"I tried to present these facts in my own abstract way through the artwork with use of certain colors and a sense of tension in the design. It was a challenge to execute the idea of this emotional conflict using only papers, cutting, shaping and layering them a certain way. Once the colors of paper were chosen and the drawing was finalized, I started cutting out each piece and gluing them down.
"With strips of paper I shaped and created a chaotic pattern and movement around the title of the book, also bearing in mind the shadows that will be cast when the light falls over it. Once complete, the light played a major role in the display of color and depth to finally capture the image through photography."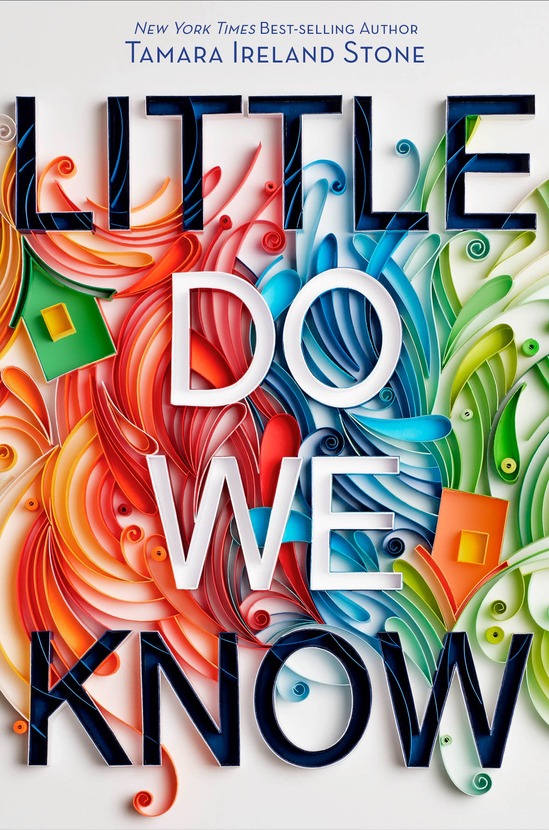 You can click on the image to enlarge it.
"Since every book is usually judged by the cover," Karnik says, "I'm hopeful that I did some justice to the beautiful story Tamara has written."
Now that you've seen the stunning cover, you can read a short excerpt below from Little Do We Know.

There were thirty-six steps between Emory's bedroom window and mine.
The first time we counted, we were six years old (forty-two steps). The second time, we were twelve (thirty-nine). The last time, we were fifteen. We pressed our backs against the side of her house, interlocked our arms, and heel-toe-heel-toed to mine, laughing and stumbling, starting over until we got it right.
That patch of grass knew everything about us. That was where we learned to walk, where we ran through the sprinklers on hot summer days, and where we held tea parties for our stuffed animals.
When we got older, a single text with the word GRASS! would send the two of us darting out our back doors, bound for our spot smack in the middle. We'd stay out there for hours—staring up at the stars, talking about music and books and boys, practicing our kissing skills on our own upper arms—until we couldn't keep our eyes open or until our moms made us come inside, whichever came first. Once we started high school, when we had bigger news and even more delicious secrets, we'd say things like, "You know you can tell me anything, right?" and we meant it deep in our souls.
But no matter how long two people have known each other, or how many times they've said those words, there are still some things you think but should never say to your best friend.
I know, because one day, I said those things.
And then Emory said those things.
And that was the last time either one of us crossed those thirty-six steps.