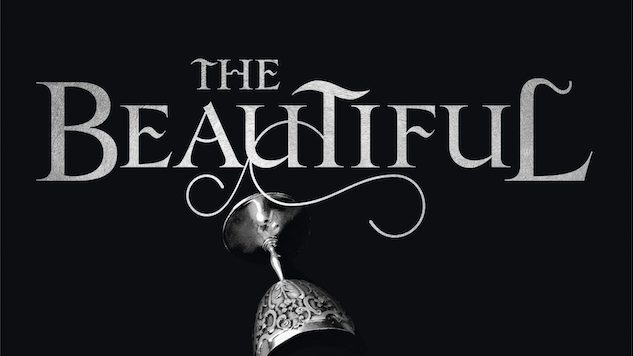 October promises tricks and treats—and even some frights. With all of the amazing Young Adult novels releasing this month, it's going to be a scary season for your wallet as well. October boasts everything from a new series by New York Times bestselling author Renée Ahdieh to a highly anticipated debut novel from London Shah. You'll want to pick up every must-read title on this list, even if it spooks your bank account a bit.

The Beautiful by Renée Ahdieh
Release Date: October 8th from Putnam Books for Young Readers
Why You'll Love It: Vampires are back! Renee Ahdieh's latest novel follows a teen who must fight for her life in a city beset upon by horrifying murders. Blending romance and history, this is one captivating read. (Paste exclusively revealed the cover and titled for the sequel, which you can check out here.)
For Fans of: Authors like Holly Black, Sabaa Tahir, Daniel José Older and Katherine Locke.
Description: In 1872, New Orleans is a city ruled by the dead. But to 17-year-old Celine Rousseau, New Orleans provides her a refuge after she's forced to flee her life as a dressmaker in Paris. Taken in by the sisters of the Ursuline convent along with six other girls, Celine quickly becomes enamored with the vibrant city. She soon becomes embroiled in the city's glitzy underworld, known as La Cour des Lions, after catching the eye of the group's leader, the enigmatic Sébastien Saint Germain. When the body of one of the girls from the convent is found in the lair of La Cour des Lions, Celine battles her attraction to him and suspicions about Sébastien's guilt along with the shame of her own horrible secret. As the murders pile up and continue to go unsolved, Celine uncovers something even more shocking: an age-old feud between the darkest creatures of the underworld, where the price of forbidden love is her life.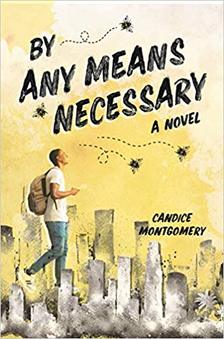 By Any Means Necessary by Candice Montgomery
Release Date: October 8th from Page Street Kids
Why You'll Love It: I adored Candice Montgomery's debut novel, Home and Away, so you should be wildly excited for her sophomore book. Montgomery writes layered novels about identity and family, and By Any Means Necessary continues that tradition. You'll want to dive in immediately (and you can read an excerpt right now here).
For Fans of: Authors like Nic Stone and Elizabeth Acevado.
Description: On the day Torrey officially becomes a college freshman, he gets a call that might force him to drop out before he's even made it through orientation: the bee farm his beloved uncle Miles left him after his tragic death is being foreclosed on. Torrey would love nothing more than to leave behind the family and neighborhood that's bleeding him dry. But he still feels compelled to care for the project of his uncle's heart. As the farm heads for auction, Torrey precariously balances choosing a major and texting Gabriel—the first boy he ever kissed—with the fight to stop his uncle's legacy from being demolished. But as notice letters pile up and lawyers appear at his dorm, dividing himself between family and future becomes impossible unless he sacrifices a part of himself.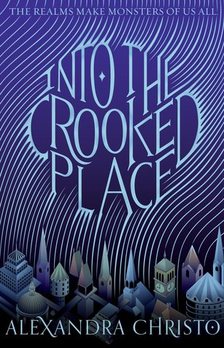 Into the Crooked Place by Alexandra Christo
Release Date: October 8th from Feiwel & Friends
Why You'll Love It:. Shifting from character to character, Alexandra Christo's latest novel highlights a kingdom in turmoil. Her unique setting is a place where magic is illegal, and it carries terrifying consequences for her compelling teen protagonists.
For Fans of: Authors Leigh Bardugo (this will fill the Six of Crows-shaped hole in your heart).
Description: The streets of Creije are for the deadly and the dreamers, and four crooks in particular know just how much magic they need up their sleeve to survive. Tavia is a busker ready to pack up her dark-magic wares and turn her back on Creije for good. Wesley is the closest thing Creije has to a gangster. Karam is a warrior who spends her days watching over the city's worst criminals and her nights in the fighting rings. And Saxony is a resistance fighter hiding from the very people who destroyed her family. Everything in their lives is going to plan, until Tavia makes a crucial mistake: she delivers a vial of dark magic to someone she cares about, sparking the greatest conflict in decades. Now these four magical outsiders must come together to save their home and the world, before it's too late.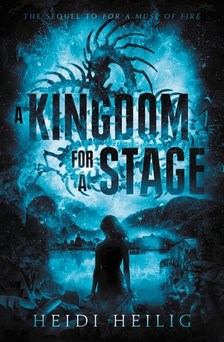 A Kingdom for a Stage by Heidi Heilig
Release Date: October 8th from Greenwillow Books
Why You'll Love It: If you haven't read For a Muse of Fire, the first book in Heidi Heilig's Shadow Players series, make sure to pick it up before diving into A Kingdom for a Stage. In this gorgeously crafted world of magic, betrayal and political upheaval, Heilig weaves an enthralling narrative that also includes plays, maps and songs.
For Fans of: Authors like Stephanie Garber, Renée Ahdieh and Sabaa Tahir, who possess impressive world-building skills,
Description: (Skip this if you want to avoid spoilers for book one.) Jetta is a wanted criminal. She's also wanted her for the power in her blood—the magic that captures wandering spirits to give life to puppets, to rocks, to paper, to weapons. The army is willing to trade the elixir that treats Jetta's madness for the use of her blood. The rebels want her, too, to help them reclaim their country. But Jetta fears using her power will make her too much like Le Trepas, a tyrannical necromancer who is Jetta's biological father. She's already raised her brother from the dead, after all. And scared off Leo, the only person who saw her as she truly is. With Le Trepas at large and a clash between the army and the rebels becoming inevitable, Jetta will have to decide if saving her country is worth sacrificing her soul.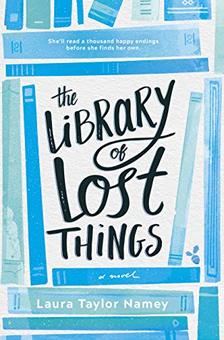 The Library of Lost Things by Laura Taylor Namey
Release Date: October 8th from Inkyard Press
Why You'll Love It: A novel about a teen who avoids the world because she wants to spend time with her books? Has any title released this year been so relatable? Laura Taylor Namey's exciting debut follows a teen who is trying to find her way out of fiction and into the real world. It's just begging to be on your bookshelf!
For Fans of: YA contemporary reads about loving books, like novels by Robin Talley and Dave Connis.
Description: From the moment she first learned to read, literary genius Darcy Wells has spent most of her time living in the worlds of her books. There, she can avoid the crushing reality of her mother's hoarding and pretend her life is simply ordinary. But when a new property manager becomes more active in the upkeep of their apartment complex, the only home Darcy has ever known outside of her books suddenly hangs in the balance. While Darcy is struggling to survive, Asher Fleet, a former teen pilot with an unexpectedly shattered future, walks into the bookstore where she works…and straight into her heart. But securing her own happily-ever-after will mean she'll need to stop hiding and start living her own truth—even if it's messy.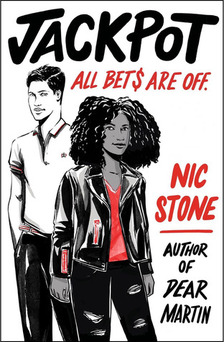 Jackpot by Nic Stone
Release Date: October 15th from Crown Books for Young Readers
Why You'll Love It: This is my favorite Nic Stone book, and I've read all of them. It's a delightful, hilarious romance that digs into issues surrounding class. You'll laugh as much as you sigh while reading this novel about luck, love…and how having a little bit of both is more than enough.
For Fans of: Authors like Angie Thomas and Brandy Colbert.
Description: Meet Rico: high school senior and afternoon-shift cashier at the Gas 'n' Go, who after school and work races home to take care of her younger brother. Every. Single. Day. When Rico sells a jackpot-winning lotto ticket, she thinks maybe her luck will finally change, but only if she—with some assistance from her popular and wildly rich classmate Zan—can find the ticket holder who hasn't claimed the prize. But what happens when have and have-nots collide? Will this investigative duo unite…or divide?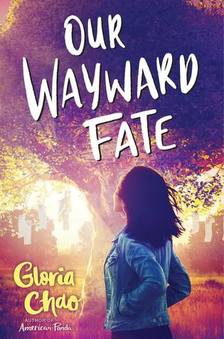 Our Wayward Fate by Gloria Chao
Release Date: October 15th from Simon Pulse
Why You'll Love It: We loved Gloria Chao's debut novel, American Panda, so you'll definitely want to get your hands on her latest book. Our Wayward Fate is another amazing story about juggling family expectations and what you want for yourself. If that's not the essential teen journey, we're not sure what is.
For Fans of: Authors like Robin Talley, Maurene Goo and Akemi Dawn Bowman, who writeYA contemporary novels about identity.
Description: Seventeen-year-old Ali Chu knows that as the only Asian person at her school in middle-of-nowhere Indiana, she must be bland as white toast to survive. Her autopilot existence is disrupted when she finds out that Chase Yu, the new kid in school, is also Taiwanese. Despite some initial resistance due to the "they belong together" whispers, Ali and Chase soon spark a chemistry rooted in competitive martial arts, joking in two languages and, most importantly, pushing back against the discrimination they face. But when Ali's mom finds out about the relationship, she forces Ali to end it. As Ali covertly digs into the why behind her mother's disapproval, she uncovers secrets about her family and Chase that force her to question everything she thought she knew.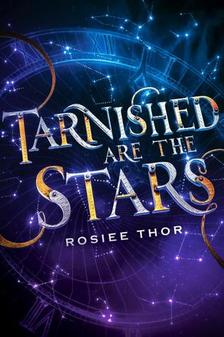 Tarnished Are the Stars by Rosiee Thor
Release Date: October 15th from Scholastic Press
Why You'll Love It: This could be the most unique YA novel released this year. It slams together steampunk and fantasy, sprinkling a bit of a plague and political mayhem into the mix. Reading Tarnished Are the Stars feels like playing the greatest videogame never made, and you don't want to miss out on this absolute gem.
For Fans of: Authors like Tara Sim, Marissa Meyer and Cherie Priest.
Description: Anna works cog by cog—donning the moniker Technician—to supply black market medical technology to the sick and injured, against the Commissioner's tyrannical laws. Nathaniel Fremont, the Commissioner's son, has never had to fear the law. Determined to earn his father's respect, Nathaniel sets out to capture the Technician. But their game of cat and mouse takes an abrupt turn when Eliza, a skilled assassin and spy, arrives. Her mission is to learn the Commissioner's secrets at any cost—even if it means betraying her own heart. When these uneasy allies discover the most dangerous secret of all, they must work together despite their differences and put an end to a deadly epidemic—before the Commissioner ends them first.

I Hope You Get This Message by Farah Naz Rishi
Release Date: October 22nd from HarperTeen
Why You'll Love It: Farah Naz Rishi's latest is genre-blending gift of a book, dishing a heartfelt story about friends and family with a sci-fi twist about the inevitable end of the world. There's so much heart in this book that it will stick with you long after you've read the final chapter.
For Fans of: Authors like Shaun David Hutchinson, who expertly blend genres, and authors like Laura Pohl and Sangu Mandanna, who write inclusive sci-fi.
Description: When news stations start reporting that Earth has been contacted by a planet named Alma, the world is abuzz with rumors that the alien entity is giving mankind only few days to live before they hit the kill switch on civilization. For high school truant Jesse Hewitt, though, nothing has ever felt permanent. Life has dealt him one bad blow after another, so what does it matter if it all ends now? Cate Collins, on the other hand, is desperate to use this time to find the father she's never met. And then there's Adeem Khan. While coding and computer programming have always come easily to him, forgiveness doesn't. He can't seem to forgive his sister for leaving, even though it's his last chance. With only seven days to face their truths and right their wrongs, Jesse, Cate and Adeem's paths collide even as their worlds are pulled apart.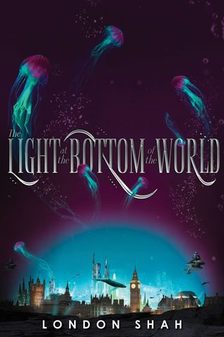 The Light at the Bottom of the World by London Shah
Release Date: October 29th from Disney-Hyperion
Why You'll Love It: London Shah's novel is like a delicious meal you'll want to savor. Boasting a lushly-imagined dystopian world where mankind lives beneath the seas, the novel delivers a thrilling narrative to get lost in. I've never read anything quite like it, and I can't wait for people to fall for this debut as hard as I have.
For Fans of: Authors like Natalie C. Parker, who pen gorgeous fantasy worlds at sea, and the videogame Bioshock.
Description: At the end of the 21st century, life continues one thousand feet below the ocean's surface. In Great Britain, sea creatures swim among the ruins of Big Ben and the Tower of London, and citizens waver between fear and hope. Meanwhile, 16-year-old Leyla McQueen has her own problems to deal with. Her father's been arrested, but Leyla knows he's innocent. When she's picked to race in the action-packed London Submersible Marathon, Leyla gets the chance to secure his freedom; the Prime Minister promises the champion whatever their heart desires. The race takes an unexpected turn, though, and Leyla must venture outside of London to rescue her father herself. If she fails, she risks capture—and her father might be lost forever.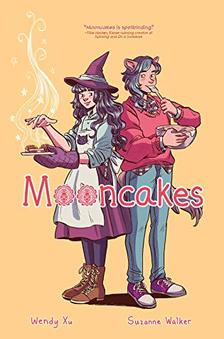 Bonus Graphic Novel Pick: Mooncakes by Wendy Xu and Suzanne Walker
Release Date: October 15th from Lion Forge
Why You'll Love It: Wendy Xu's art has brought people joy for years, so I'm thrilled we can finally read her popular Mooncakes webcomic in print. Co-created with Suzanne Walker, it's a comic full of heart that you'll love.
For Fans of: Comic creators like Kate Leth and Jen Wang.
Description: Nova Huang knows more about magic than your average teen witch. She works at her grandmothers' bookshop, where she helps them loan out spell books and investigate any supernatural occurrences in their New England town. One fateful night, she follows reports of a white wolf into the woods, and she comes across the unexpected: her childhood crush, Tam Lang, battling a horse demon in the woods. As a werewolf, Tam has been wandering from place to place for years, unable to call any town home. Pursued by dark forces eager to claim the magic of wolves and out of options, Tam turns to Nova for help. Their latent feelings are rekindled against the backdrop of witchcraft, untested magic, occult rituals and family ties both new and old in this enchanting tale of self-discovery