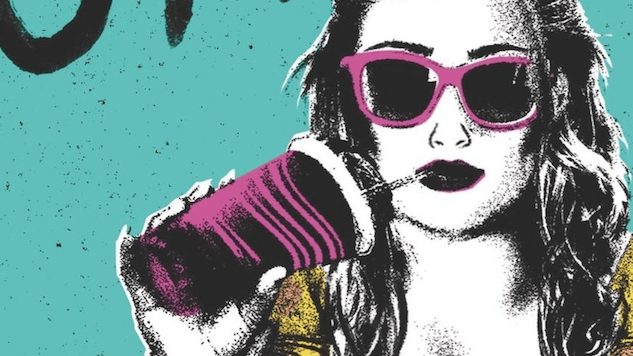 No shade to the adults in the room, but when it comes to delivering compassion to LGTBQ+ stories, Young Adult novels are the vanguard. If you're looking for diversity of race, religion, ability and genre, YA literature is the place to begin.
The 10 audiobooks below represent some of the best audio performances in this dense (and growing) collection, but they are just the start. As Pride Month 2018 comes to a close, use these performances to help keep the Pride vibe going for the rest of the year.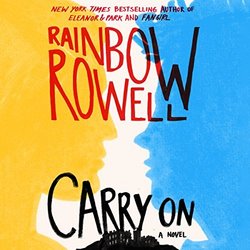 1. Carry On by Rainbow Rowell
Narrator: Euan Morton
Run time: 13 hours and 42 minutes
Audible | Libro.fm | Overdrive | Soundcloud
Carry On promises teen boy love, fanfic and magic school joy. With narrator Euan Morton's rich delivery, performing a host of regional and class dialects (and Big Teen Moods), it becomes a silk-wrapped gift. Simon Snow's orphan origins come through in Morton's dropped Ts and Rs, while Baz's elite Old Witch family upbringing comes through in posh articulation cut with Baz's signature sneering. Morton gives the magic shenanigans the energy they need to shine, but it's his characterization of the teens (human and otherwise) at the story's center—and the love story—that makes this audiobook worth listening to over and over and over. Luckily, a sequel is planned for 2020.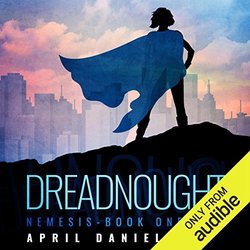 2. Dreadnought by April Daniels
Narrator: Natasha Soudek
Run time: 11 hours and 28 minutes
Audible (Exclusive)
April Daniels' Dreadnought is a wildly innovative ride through superherodom. It's told through eyes of a trans teen boy who is handed the mantle of superhero Dreadnought, suddenly finding himself in the masculine body he's always known to be his. Natasha Soudek's performance as teen hero Danny Tozer is gruffly endearing, and her playfulness with the voices of side characters—including the cowgirl drawl of teen vigilante, Calamity—provides solid tonal variety. There are many trans autobiographies on the market, but there are still too few works of fiction (let alone genre fiction) to broaden the literary reflection of the trans experience. Start here; demand more.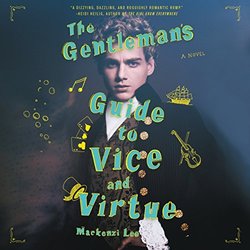 3. The Gentleman's Guide to Vice and Virtue by Mackenzi Lee
Narrator: Christian Coulson
Run time: 10 hours and 47 minutes
Audible | Libro.fm | Overdrive | Soundcloud
Sometimes you just want to lose yourself in a story of privileged teen debauchery. Mackenzi Lee's queer historical romp, The Gentleman's Guide to Vice and Virtue, is full to bursting with rumpled waistcoats, carriages and champagne soaked bedclothes. Monty and Percy's Grand European Tour of education and hedonism is better than anything you could dream up; it's sweet, hilarious and made golden by Christian Coulsen's performance, truly dedicated as he is to Monty's devotion to life, love and lust. If you're looking for escapist, queer, YA beach listening, this is it.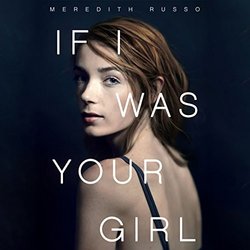 4. If I Was Your Girl by Meredith Russo
Narrator: Samia Mounts
Run time: 7 hours
Audible | Libro.fm | Overdrive | Soundcloud
Trans author Meredith Russo's fiction debut, If I Was Your Girl, introduces an intimate, lovely trans teen girl into the contemporary YA canon. But it's the utter Southerness of Amanda Hardy's love story that makes it necessary reading. Narrator Samia Mounts' thoughtful performance, drawling and breathy, nervous and hopeful, does the story justice, giving the listener space to wander in Amanda's soul.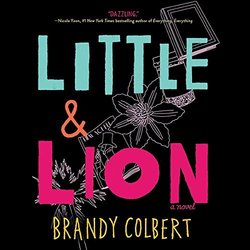 5. Little & Lion by Brandy Colbert
Narrator: Alisha Wainwright
Run time: 8 hours and 12 minutes
Audible | Libro.fm | Overdrive | Soundcloud
Little & Lion is the diverse, intelligently quirky spiritual companion to Nina LaCour's Everything Leads to You. Both novels are set in an atmospheric L.A. in a summer full of flea markets, cemetery movies and queer teen love. In narrator Alisha Wainwright's adept hands, the story of Suzette, her brother Lionel and their shared friendships (and competing romances) is endlessly endearing. Her delivery proves to be a natural one full of sighs, pauses and rough hesitations when hard ideas are taking shape that Suzette may not yet be ready to face. It is lovely.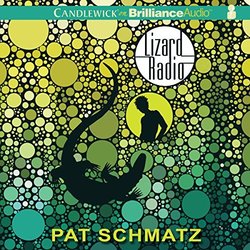 6. Lizard Radio by Pat Schmatz
Narrator: Bahni Turpin
Run time: 8 hours and 27 minutes
Bahni Turpin is an audiobook A-lister for a reason, and her performance of Pat Schmatz' sci-fi ode to gender non-conforming teens is proof. Bringing 15-year old "bender" Kivali to life, Turpin lends a teenaged despondency to her voice while simultaneously pitching her tone to reflect the unsettled identity—boy vs. girl, human vs. lizard, real vs. surreal—Kivali experiences throughout this strange book. Kivali's struggle to identify herself in a world that can feel unforgiving is real and affirming; by the end of Turpin's reading of the first chapter, you'll be rooting for Kivali. (And if you decide to give this lizardy genderqueer a shot, try the buggy bisexual Grasshopper Jungle as a chaser.)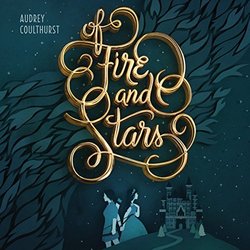 7. Of Fire and Stars by Audrey Coulthurst
Narrators: Saskia Maarleveld, Moira Quirk
Run time: 10 hours and 57 minutes
Audible | Libro.fm | Overdrive | Soundcloud
Sometimes you want to listen to a legit, British-inflected, magic-filled fantasy. With Of Fire and Stars, Audrey Coulthurst delivers a tale complete with fire magic, feisty warhorses, a shocking assassination and a lesbian love story. Maarleveld and Quirk, both accomplished narrators with deep discographies, are the epitome of charm as Princesses Dennaleia and Amaranthine, weaving a soothing fantasy dream around you as you listen to the princesses fall in love. Bring some magic into your life and check this one out.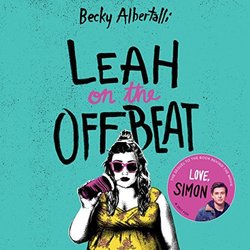 8. Simon vs. the Homo Sapiens Agenda / Leah on the Offbeat by Becky Albertalli
Narrators: Michael Crouch (Simon) / Shannon Purser (Leah)
Run time: 6 hours and 45 minutes / 7 hours and 6 minutes
Audible | Libro.fm | Overdrive | Soundcloud (Simon) | Soundcloud (Leah)
These two performances couldn't be more different, but as part of the same shared contemporary universe—the universe brought to life on the big screen in Love, Simon—Becky Albertalli's pair of Creekwood High books deserve to share the spotlight. As an audiobook, Simon is the more traditional of the two, with Crouch performing Simon's sweet email romance and blackmailed coming out with controlled and careful moderation between characters. Purser's Leah plays more like an author-read memoir, as if Leah herself is reading her journals out loud in her bedroom. There is little to no differentiation between character voices in Purser's narration, but that works for the self-protective Leah—closeted in her bisexuality out of general teen anxiety that she's a burden rather than out of anxiety over how her identity will be received. Hearing the Creekwood characters from both perspectives is extremely fun, so if you have a chance, dive into both.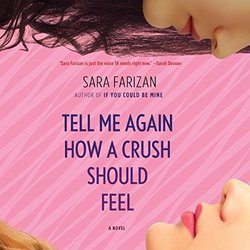 9. Tell Me Again How A Crush Can Feel by Sara Farizan
Narrator: Negin Farsad
Run time: 5 hours and 25 minutes
Negin Farsad's voice be most familiar to Paste readers as the quippy host of one of your favorite comedic-commiseration podcasts, Fake the Nation—or more recently as a guest on NPR's Wait Wait, Don't Tell Me!—but she is at equal ease in the audiobook world. Farsad drops her voice to a more controlled teenage fry in Sara Farizan's Tell Me Again How A Crush Should Feel, where her reading of Persian hijabi and closeted lesbian Leila is strengthened by her realistic timing. Her phrasings roll together into one variously inflected flow, mimicking how a teen would think and speak as opposed to following conventional phrasings dictated by standardized grammar. Leila's personality shines from minute one, and you'll be hooked.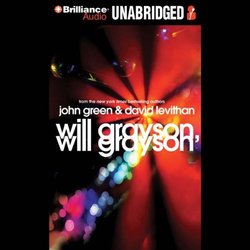 10. Will Grayson, Will Grayson by John Green and David Levithan
Narrators: MacLeod Andrews, Nick Podehl
Run time: 7 hours and 52 minutes
Audible | Libro.fm | Overdrive
Every person involved in this production is a heavyweight in the YA lit and audiobook worlds, so this listen is a great one. Andrews delivers bi-polar, gay Will Grayson's story with equal parts melancholy and compassion, and while you might start out gritting your teeth at how he interacts with the world, by the end of the book your heart will beat with his. Podehl has the more straightforward job (pun intended) as straight Will Grayson, but he's also given the heavy lifting (no pun intended) of ensuring Will's best friend, the fabulous Tiny Cooper, gets his full due. That includes singing songs from the character's self-written musical, Hold Me Closer, Tiny Dancer. The narrative performances alone would be enough to recommend this on audio, but the musical elements throughout—many of which will make you laugh so hard you'd be safest to avoid sidewalks near lots of traffic—are what make it unmissable. (For a more recent read with a similar feel, if fewer songs, try The Great American Whatever)
---
Alexis Gunderson is a TV critic and audiobibiliophile whose writing has appeared on Forever Young Adult, Screener and Birth.Movies.Death. She'll go 10 rounds fighting for teens and intelligently executed genre fare to be taken seriously by pop culture. She can be found @AlexisKG.