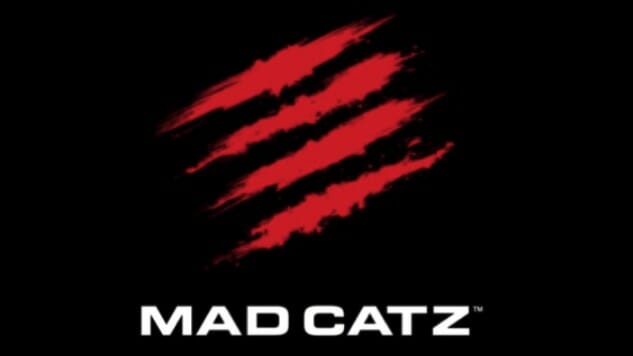 After long-term financial turmoil, videogame peripheral maker Mad Catz has filed for bankruptcy.
In an official statement today, Mad Catz Interactive announced the collective resignation of all "directors and officers" effective yesterday, and that their assets will soon be liquidated. The company had already laid off 37 percent of its workforce early last year. Mad Catz Interactive is the parent company of Mad Catz Inc. (whose controllers, keyboards or mice you've likely used before, whether you realize it or not), and Tritton, an audio company that mainly manufactured gaming headsets.
In 2015, Mad Catz teamed with Harmonix to co-publish Rock Band 4, for which they also manufactured the guitar-shaped controllers. Later that year, after the disappointing sales of said party game, Mad Catz ended their partnership with the developer and warned the public of "substantial doubt about the company's ability to continue." With share prices having begun to dip dangerously low this past January, Mad Catz was officially delisted from the New York Stock Exchange last week.
2019 would have marked 30 years of the company manufacturing popular third-party gaming peripherals.