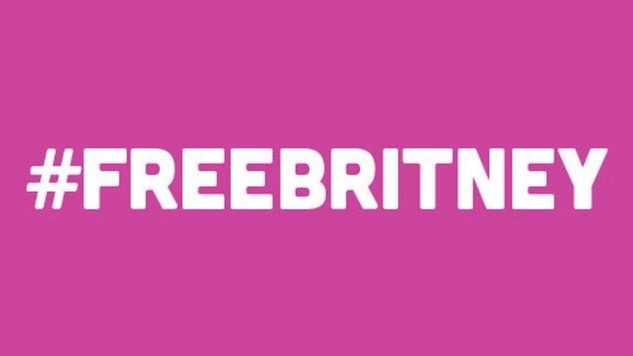 Fandom is its own form of journalism. From poring over the lyrics of Lil Wayne mixtapes to uncover his secret feuds, debating whether Paul McCartney died years before Abbey Road came out, or seeking answers to the mystery of Kanye West's, well, everything, fandom is a constant search for knowledge. But unlike journalism, its ultimate goal is rarely uncovering a deeper truth. Instead, it's how we pull ourselves closer to the artists we love. At least, until the fandom uncovers something troubling. Which brings us to the interesting case of Britney's Gram.
Launched in the Fall of 2017 by Tess Barker and Babs Gray of Lady 2 Lady fame, the podcast originally served as an examination of Britney Spears through the only lens publicly available: her Instagram. For almost a year and a half, the podcast served as a love letter to the pop star, mining the whimsy of her social media presence as a launch pad for broader discussions about her life and art.
It's understandable if the idea of a podcast exclusively about Britney Spears' Instagram posts seems odd to you. But given the decade-plus media lockdown surrounding Spears, even this one window into her life is rare. Following her public nervous breakdown in 2007, Spears has been under a conservatorship, with the court system putting control of her life in the hands of her father and a revolving slate of lawyers and managers.
She doesn't give interviews without handlers and even on Instagram, the one platform she expresses herself, posts that don't tow the company line often find themselves quickly deleted. Still, for the first year and a half of Britney's Gram the focus was largely on celebrating everything Britney, from her taste in men to her love of chocolate. That changed on April 3, 2019.
That day Spears made a post on her Instagram featuring a positive meme and a simple message.
The post has garnered over 350,000 likes since it went up, but something about it didn't sit right with the hosts. Specifically, Spear's use of the emoticon 🙂 instead of her standard flurry of emojis. What originally seemed strange to Barker and Gray quickly took a darker tone when 30 minutes after the post was made news broke that Spears had been admitted to a mental health institution. Only she wasn't admitted after making the post, she'd been admitted earlier in the week. Someone was posting on Britney's gram that wasn't Britney, it seemed.
On April 4, Britney's Gram started to shift from a fandom podcast to an almost pop culture conspiracy podcast. Who was posting on Spears' account? What does her conservatorship have to do with her institutionalization? After years of living off Britney's earnings, had her family become dependent on her to the point where they'd rob her of her freedom? The April 4 and 11 episodes of Britney's Gram are breathtaking, seeing two genuinely funny comedians walking a careful line between comedy podcast and asking uncomfortable questions.
Then came the anonymous tip. On a special episode on April 16 titled "#FREEBRITNEY" the hosts played a recording they'd received from a source claiming to be a former member of Spears' legal team. If true, the source's story is troubling. Spears reportedly checked herself into the hospital. However, as someone under a conservatorship, she can't actually do that. She legally can't make medical decisions for herself. It's possible she asked her team to commit her, but that isn't the language they used.
According to Britney's Gram's source, Spears had been committed with no clear discharge date in sight. Spears father and team reportedly noticed she was no longer taking her medication and found out she'd been driving with her boyfriend despite not being legally able to. If this was the first year of her conservatorship that might be one thing, but the arrangement has been going on for 11 years. The anonymous source claims that the conservatorship was supposed to end in 2009 after Spears' "Circus" tour. Their source explained, "the idea was: go on tour, show us you're stable and well and that this conservatorship will help you regain custodial rights."
Instead, Spears has been out of control of her finances, legal choices, and even personal autonomy for over a decade. It's been a longtime sticking point for Spears fans including, understandably, Barker and Gray. As Barker says during the podcast, she hasn't had her freedom during her twenties and early thirties. Britney Spears is rich, comfortable, wildly successful, and completely removed from the normal choices of someone in her position.
Following the special episode on April 16, the duo moved from conversation to activism. They launched the #FreeBritney campaign, releasing a tagged graphic and encouraging Spears fans to spread the hashtag online. That same day Spears' mom Lynne posted a meme reading "When God's warriors go down on their knees, the battle is not over; it has just begun." When a fan commented telling Lynne Spears they hoped she was supporting her daughter by "trying to end this conservatorship" Lynne liked the comment. It seems that, at least on April 16, Britney Spears' own mother agreed the conservatorship had gone too far.
The hashtag quickly began to spread on social media, trending on Twitter at one point. Barker and Gray were even interviewed by Access Hollywood and Entertainment Tonight. On Monday April 22 the duo, along with a host of #FreeBritney devotees, protested in front of the West Hollywood City Hall to draw attention to the story and demand Spears be released. You can watch a live stream of the event on YouTube.
Response to the #FreeBritney movement has been largely enthusiastic, but its detractors have been brutal. At least one person has publicly stated they've reported the hosts to the authorities for violating HIPAA and privacy laws. While these claims are public they, like the anonymous source at the heart of the story, can't be vetted. Of course, it may all be moot.
One day after the protest at the West Hollywood City Hall, Britney Spears herself took to Britney's Gram to release a public video statement with the caption "I am trying to take a moment for myself, but everything that's happening is just making it harder for me. Don't believe everything you read and hear." After discounting some of the more intense theories spreading on Twitter, she closed the caption asking for privacy. "You may not know this about me, but I am strong and stand for what I want!" continuing, "Your love and dedication is amazing, but what I need right now is a little bit of privacy to deal with all the hard things that life is throwing my way. If you could do that, I would be forever grateful. Love you." This time she signed the post with three heart emojis. There were no emoticons to be found.
On Wednesday morning Spears once again took to her Instagram with a video of her working out and dancing. The caption reads "who knew stress would be a great 5-pound weight loss. Yay for me ."
We'll never know if the protest at City Hall is what sparked her public resurgence. It's entirely possible the timing is merely convenient, a happy coincidence for people who care about Britney Spears. While the singer remains in treatment, she's no longer on radio silence. As a fan, it's frustrating and bittersweet. If her handlers wrote the post asking for privacy its ghoulish, but if those are her words it's a heartbreaking ending to a well-intended movement.
On Wednesday, April 24, it was announced that Spears' conservatorship would be getting a new status hearing on May 10. Her father Jamie Spears remains the sole conservator of her life, after his former co-conservator Andrew Wallet resigned in March. Whether Spears will regain the freedom that's eluded her for the last 11 years remains to be seen. If history has taught us anything, her situation will sadly remain the same.
It's understandable that some people were rubbed the wrong way by how the saga of #FreeBritney unfolded. On paper it can look a little gross; blind speculation based on social media, emoticon use, and one anonymous source leading to a protest of an international figure's medical treatment and a trending hashtag. But here's the thing about fandom and journalism alike: when you care about a story sometimes you have to ask hard questions. Sometimes those questions have uncomfortable resolutions.
Barbara Gray and Tess Barker didn't set out to pry into the life of Britney Spears. Like millions of other people who found inspiration in her music and life, they just wanted to know the full story. It's easy to write off their efforts as frivolous gossip for the same reason society has written off questions about why Britney Spears still needs a conservator after 11 years. Culturally we view the concerns of pop stars as silly and shallow, especially when they're women. We view the concerns of pop fans the same way, again, especially when those fans are women.
Iggy Pop cut himself on stage. Vince Neil killed a fellow rocker driving drunk. Izzy Stradlin of Guns and Roses pissed on the floor of a plane full of passengers. Kid Rock started a fight in a Waffle House. The bass player of Coheed and Cambria faked a bomb threat to get Oxycontin from a Walgreens. You could fill a book with the crimes and oddball behavior of male artists who never lost legal control of their lives. But because Britney Spears got a little weird in 2007 after her marriage fell apart in front of hundreds of millions of people, she's still stuck 11 years later in a life she can't legally control.
If the saga of #FreeBritney and Britney's Gram seems extreme, it's because the situation Spears is in is itself extreme. One of the most successful female artists in history is a passenger in her own life, a mother who can't go out without asking permission from her father at the age of 37. When people ask "what right do two comedians have asking these questions about someone's personal life" the uncomfortable answer is "who else is going to?" The execution was well-meaning but messy, lead by people too close to the story without the access to let them actually be close to it.
A lot is left unanswered. We'll never know if their anonymous source had real information. We don't know if #FreeBritney worked and we probably never will. But if mainstream journalists ignore stories like what's happening in Britney's life, fans will blur the lines between the audience and the press. And when those lines get blurred the story, or the quest for the story, can get as messy as the reality itself. The #FreeBritney saga is an understandable side effect of treating an icon like a doll behind glass. When people worry their queen is in danger, they rise up with torches. Occasionally, unintended people get burned. In this case it's frustrating that because of the wall of silence around the star, we don't know if the Queen herself is who got burned.
You can download new episodes of Britney's Gram on Thursday morning. We're sure the next few weeks will be interesting.
(Paste reached out to Britney's Gram for comment, but did not receive a response by press time.)
---
John-Michael Bond is
Paste
's assistant comedy editor. He's on Twitter @BondJohnBond.