The 25 Greatest Artists Who Only Released 2 Albums
Photos by Tim Mosenfelder/Ginny Winn/Michael Ochs Archives/Getty Images
Music
Features
Best Artists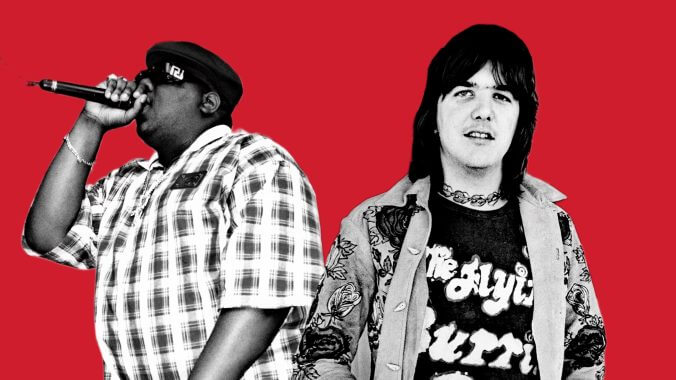 An artist getting the opportunity to make even one album is a rare thing indeed. To get a shot at recording a follow-up? We're into water-into-wine territory. The artists who made the cut for this list hopefully realized what a miracle it was that they were given the shot to reach that mountaintop twice, even if many of the people involved had produced plenty of music before and some are still cranking out great material to this day. Yet these little carve out from their careers feel double rainbow special. In the case of some, two albums was all they were able to complete before their untimely passing. For others, it was all they could manage before their willingness to put up with their bandmates brought about the end of the group. For a rare few on this list, there's still a chance we will get a proper follow up to their second album, but we're not holding our breath. No matter what the situation, these 25 artists held it together long enough to complete a pair of albums that still remain in heavy rotation on our personal stereos, giving us ample opportunities to share in their miracle of their brief but bright existences. — Associate Music Editor, Robert Ham
---
25. Sugar
Bob Mould has released a lot of great albums with Hüsker Dü and as a solo artist, but it was his first with Mercyland drummer David Barbe and Human Sexual Response drummer Malcolm Travis that may be my favorite. Sugar's Copper Blue is full of power pop injected by the jangle of R.E.M. and the grunge of Nirvana, and if perfect can be used to describe a piece of art, you might as well use it here. That's not to take anything away from the ironically titled noisier follow-up File Under Easy Listening. But for a short-lived band with just two full-length albums (along with an EP and a compilation), they left us with a masterpiece. —Josh Jackson
24. The Teardrop Explodes
This entry into the list may be a controversial one. Technically speaking, post-punk group The Teardrop Explodes did release a third LP, the unfortunately named Everybody Wants To Shag… The Teardrop Explodes, in 1990. That "album," however, was a muddle, sticking pieces from the aborted sessions the group undertook in 1982 (which ended when the band's leader Julian Cope dissolved the group permanently) next to tracks taken from non-album singles. In the considered opinion of this editor, it's a compilation. And who would want to look beyond the perfection of the two LPs that this Liverpool group made during their hot and fast existence. Cope achieved the goal he set forth to Melody Maker in 1980: "What I'm trying to do is strike a balance between triteness and greatness." As I read it, he was trying make wild and wildly romantic musical statements using, in his mind, the rather ephemeral rudiments of pop music. The group may have augmented their sound with horns and the influences of Afropop, dub and torch balladry, but their core was candyfloss psych bubblegum ideal for the side of a 45 single that will spend a few months in heavy rotation before being replaced by the next hot item. Maybe Cope both did and didn't want their music to be built to last, but damn if it hasn't remained a keystone for the next four decades of British pop and rock. —Robert Ham
23. Traveling Wilburys
Supergroups come and supergroups go, and they've been around for decades. From Cream to boygenius, the list of legends continues to grow—but few acts can claim as much greatness as the Traveling Wilburys could in 1987. Consisting of Bob Dylan, George Harrison, Roy Orbison, Tom Petty and Jeff Lyne, the band formed after sessions for Harrison's Cloud Nine album concluded and consisted of, quite literally, five of the most important songwriters in the history of rock 'n' roll up until that point. Their first record, Traveling Wilburys Vol. 1, came out in 1988 and boasted all-time great tracks like "Handle with Care," "Tweeter and the Monkey Man" and "End of the Line"—the former being one of the best rock openers of the 1980s altogether. Orbison would pass away soon after, but the Wilburys would continue on—skipping past volume two and releasing Vol. 3 as just a four-piece. Tunes like "She's My Baby" and "Wilbury Twist" found the whole quartet singing and gallivanting about, while "Inside Out" and "New Blue Moon" leaned more into folk rock and doo-wop. The Wilburys would disband in 1991, and the only remaining living members are Dylan and Lynne. But, for three years, they were one of the greatest supergroups to ever exist. —Matt Mitchell
22. Burial
There was a delicious few years there when music fans had no idea about the identity of the artist known as Burial. The mysterious figure sneaked through the shadows, dropping little artistic missives in the hands of long-time label Hyperdub, which they dutifully released into the world. With each single, and then his two long-playing albums Burial from 2006 and Untrue from a year later, Burial burned a new pathway through garage, dubstep and 2-step that allowed for wobbling rhythms, dead space and lots and lots of crackle and static from vinyl records that might have been dragged behind a black cab navigating the streets of South London. And on his second album, he even dared to get a little soulful with the appearances of some guest vocalists. Of course, Burial couldn't leave them well enough alone, warping and chopping the singer's contributions to better fit the hiccuping patterns of the music. Of all the artists on this list, Burial is probably the one that will mostly likely surprise us with a new album, rendering his entry on this list null and void. I would be very pleased were that to happen, but like that feeling of wonder at not knowing exactly who was behind this music (turned out to be a gent named William Bevan), it makes me giddy to think that he'll simply keep leading us on with the occasional single or EP and leave the full-lengths to the overachievers of the world. —RH
21. This Heat
Everyone's favorite experimental, revolutionary, punk and post-punk, sound collaging, tape looping, English trio who only released two albums, This Heat exists truly in a class of their own. I know we throw some words around a lot here, even I've been guilty of describing one too many things as "singular." But I mean it wholeheartedly when I say that there has never been anyone quite like This Heat. They started in the midst of the English punk scene, operating with influences reaching far out of their geographic and sonic boundaries. The group began working on their first album in a studio they called "Cold Storage" which was exactly what it sounds like it would be: a converted cold storage freezer room This Heat came in 1979, two years after the group received their first ever radio airplay by none other than the legendary John Peel.
The This Heat album was interested in the layering of sounds to create atmosphere, using techniques of tape looping, distortion and stereo microphones. It was thick and willful, paying no mind to the conventions of rock and punk song structure. Two years later, they released their second and final album Deceit which saw the group settling into some semblance of structure, all the while not sacrificing their signature qualities of performance and production. Tracks still featured layered screams under whirring feedback over the dissonance of the vocals the three members shared, but they also offer the listener some sort of refrain, or at least infectious melody to hold onto. Though neither of their albums were the most commercially successful at their release, This Heat is credited as being pioneers of numerous experimental and forward-thinking genres—post punk, post rock, industrial, the list goes on. Their two albums serve merely as a snapshot of the restlessness and innovation they all had within them. —Madelyn Dawson
20. Digable Planets
The explosion in growth that this Philly-by-way-of-Brooklyn trio underwent between albums #1 and #2 should be a case study in how an artist can truly capitalize after landing a hit right out of the gate. The first single by Digable Planets, the #15 hit "Rebirth of Slick (Cool Like Dat)," presaged a new blending of jazz and hip-hop as the group smoothly intoned over a tight flip of an Art Blakey tune. The rest of their debut album, 1993's Reachin' (A New Refutation of Time and Space) fulfilled that song's promise with tightly crafted productions that raided the jazz catalogs of various labels while Butterfly, Doodlebug and Ladybug maintained an Arctic cool on the mic. Jump ahead a year to the release of Blowout Comb and you'll hear a group that refused to simply follow the template of their previous successes. Instead, they turned in an explosive collection of material that felt Cinemascope in tone and ambition. The productions were melancholic yet funky with the group pulling from crates of '70s R&B / soul records for source material, and volumes on Black nationalism and the carceral state to inform their lyrics. —RH
19. Jellyfish
California psych-pop group Jellyfish likely did themselves few favors by choosing a wardrobe that was a direct reflection of their love of '60s/'70s culture (lots of flared trousers, colorful prints and flowery fabrics). In some circles, it made it easier to write the band off as an exercise in kitsch. But underneath all the velvet and denim was some of the sharpest songcraft you are likely to hear. Debut album Bellybutton from 1990 sounds like a scroll of easily identifiable influences — 10cc, Todd Rundgren, Wings, Queen — that are all given a light tweaking and nose booping by some young men that haven't let their romantic yearnings dull their childish sense of humor. Follow up 1993's Spilt Milk is all that and more as the group encouraged their arena rock ambitions on brighter, brassier cuts like "New Mistake" and "Too Much, Too Little, Too Late." Their inability to actually gain enough commercial traction to fill a stadium, as well as ongoing intraband tensions, led to the group's dissolution and the broken hearts of their many still-dedicated fans. —RH
18. Grinderman
You've not heard the last from Nick Cave on this list (see entry #14), but we've likely heard the last of this short-lived noise-rock side project featuring the lithe singer and three other members of his mighty backing band, the Bad Seeds (drummer Jim Sclavunos, multi-instrumentalist Warren Ellis and bassist Martyn Casey). Heard in hindsight following the release of much new music by Cave, it would appear that this outfit was the last burst from an artist that came up through the post-punk scene spewing a ton of venom (again, entry #14) at the world. And for some fans, hearing Cave get good and nasty after a few albums that sounded like he was getting soft around the middle was a welcome reminder that his nasty side was still very much within reach. Both of the LPs this quartet squirted out feel covered in a sticky film of body fluids, booze and Marmite. There's a touch of the romantic apparent on tunes like "Palaces of Montezuma" from 2010's Grinderman 2 and "When My Love Comes Down" from the self-titled 2007 release. Otherwise, Cave's sole concern is getting laid in some truly outrageous fashion, or lashing viciously out at the world because he isn't getting any. All the while, the band roars along their support for their fearless and horny leader, thrashing out a blues-bending racket that could easily set off any seismometers nearby. —RH
17. Elastica
You forgot that Elastica made a second album, didn't you? Or maybe you didn't even know that 2000's The Menace even existed. That wouldn't be a shock considering how quickly that record was snowed over in the States by the rise of nü-metal and rap-rock. Not helping matters was the long wait that fans had to endure after the release of the group's self-titled LP (five years!) and the lineup changes that went on along the way (the brilliant guitarist Donna Matthews took off in 1998 and bassist Annie Holland quit and then rejoined the fold). Bandleader Justine Frischmann also dared to try to move beyond the slashing guitars and motorik rhythms of their debut. In came funkier rhythms inspired by club music and moodier experiments like the droning "My Sex" and the Creatures-like "Image Change." I'm not here to tell you that The Menace is as good or better than its predecessor. That would be impossible as Elastica is tightly wound Britpop perfection that doesn't miss a single trick. But the follow-up is much better than most folks, including its creator, gives it credit for. It's been 23 years already. Long past time for a reassessment of this album's many strengths and thrills. —RH
16. N.W.A.
Nothing, not even the group's own sophomore album, could ever truly match the electrifying impact of Straight Outta Compton, the debut album from L.A. rap collective N.W.A. It landed in the hip-hop community of 1988 like meteor, sending particles of influence across the globe and giving the L.A.P.D. and the F.B.I. reason to brand this group as dangerous and subversive. Were those slings and arrows deserved? Hard to say but it's not like the group wasn't knowingly courting controversy by daring to call out their oppressors on "Fuck Tha Police" and by fearlessly expressing the realities of being Black in South Central where gang wars raged and drugs were destroying lives. The departure of Ice Cube, the booming voice of authority throughout their earliest incarnation, led N.W.A. to lean way too hard on the misogyny that bubbled to the surface briefly on Compton and doing dumb shit like a faux-country song. If you can stomach that, you'll at least be treated to some of Dr. Dre's finest early production work, which set the stage for the forthcoming G-Funk era and the rapid growth of hip-hop as the greatest cultural force of our modern era. —RH
15. The Birthday Party
As promised, here is Nick Cave again (see entry #18). He's look somehow even skinnier and sounding somehow even more bilious than he did on those Grinderman records and on those early LPs he made with the Bad Seeds. And what those two groups didn't have that his early group the Birthday Party had were the wild cards of bassist Tracy Pew and guitarist Rowland S. Howard. Those two were the catalysts for all manner of nasty sonic business that curdled through the group's pair of full-lengths Prayers on Fire and Junkyard. Dopesick and grasping tightly to their scuffed up copies of Bo Diddley and Pop Group albums, this Australian group left all pop pretense at the door. Their entire being was a confrontation against what they saw as a staid musical landscape and toward anyone that would dare slip into their crosshairs. Audience members, producers, each other… didn't matter. Anyone was a target. That attitude allowed them to make some of the scurviest, scummiest music of all time and bring about the rise of noise rock, Goth and the next 40 years of Nick Cave's still evolving career. — RH
14. Yazoo
After leaving Depeche Mode in 1981, keyboardist Vince Clarke formed Yazoo (or Yaz, as it was known to be in the States) with vocalist Alison Moyet. Despite only releasing two albums, Yaz became one of the most important and formative synth-pop bands in the sub-genre's history. Their debut, Upstairs at Eric's, is a brilliant, 11-track collection of accessible, proto-techno gems. A song like "Don't Go" might be one of the most clear-eyed formulations of experimental pop, as it's as accessible as it is eclectic. In 1983, Clarke and Moyet became estranged from each other and recorded their second album, You and Me Both, separately—announcing the band's dissolution just days before the record's release. Moyet would soon find success as a solo artist, while Clarke would go on form The Assembly and then, later, Erasure—the latter of which netting him about 28 million records sold worldwide across three decades. Yaz formed an enigmatic and unparalleled chemistry, and it's a shame we didn't get more from them. "Only You" might just be the greatest synth-pop ballad of all time. —MM
13. Karen Dalton
Though she was a folk troubadour in Greenwich Village at the same time as Bob Dylan and Phil Ochs, Karen Dalton's talents went largely unsung while she was alive. In 1969, she released her debut album It's So Hard to Tell Who's Going to Love You the Best, and it remains one of the most auspicious and beautiful singer/songwriter LPs of its time. Incorporating elements of blues and Appalchian music, Dalton made Fred Neil's "Little Bit of Rain" and Tim Hardin's "How Did the Feeling Feel to You" sing in such rich, vivid ways. Backed by the pensive electric six-string of Kim King, Dalton's arrangements were sublime and stirring. Two years later, she'd put out In My Own Time that was more refined and worn-in than her debut. Songs like "Something on Your Mind" and "In My Own Dream" and "How Sweet It Is (To Be Loved By You)" were given effortlessly breathtaking acoustic makeovers, as Dalton's penchant for injecting her own charm and flavor into the tracks she interpreted reached an apex on In My Own Time. The centerpiece of the album, her own original composition, "Katie Cruel," has become definitive of her folk blueprint altogether. But Dalton wouldn't get her full due until after passing away in 1993 at the age of 55. Overnight she went from an unsung hero to a titan of an era she helped create. You can hear Karen Dalton in the songwriting of everyone from Nick Cave to Joanna Sternberg, and future generations will continue to latch on to her style and genius. —MM
12. Fine Young Cannibals
Oh, what I wouldn't give for a Fine Young Cannibals reunion. Formed by David Steele and Andy Cox (both formerly of The Beat) and Akrylykz vocalist Roland Gift in 1984, the Birmingham pop trio made huge waves in such little time. Their 1985 self-titled debut album featured the Top 10 UK hit single "Johnny Come Home" and a towering cover of "Suspicious Minds" that gives Elvis' rendition a run for its money. The record would only chart in Australia, but it set the stage for their breakout sophomore (and final) album, The Raw & the Cooked. The project's success was built off the back of two #1 hits on the Hot 100—"She Drives Me Crazy" and "Good Thing"—and it wound up selling millions of copies, becoming certified platinum in the US, UK, Switzerland, New Zealand, Australia, Canada and Germany. FYC would break up in 1992 and briefly reunite four years later to record a new song called "The Flame" for a greatest hits compilation. Steele, Gift and Cox perfectly blended elements of sophisti-pop, soul, ska and new wave, and their music became a big part of the heat seeking pop coda that bookended the 1980s. —MM
11. Alabama Shakes
Alabama Shakes let the world know that the musical soil of Muscle Shoals was as fertile as ever when they released Boys & Girls with it's infectious, soulful single "Hold On." Backed by a band that would have been at home in nearby FAME Studios, Brittany Howard sings with a gusto of a tornado on the plains throughout the debut. But for a band with only two albums (Howard's first solo album was followed by a domestic violence conviction for drummer Steve Johnson), it's remarkable how different they are. The Southern rock of the Allmans and the Swampers was replaced by something a little funkier and a little more experimental in the title track and first single, "Don't Wanna Fight." It was a direction Howard would continue to travel on Jaime with a new album What Now still in the works. —JJ
10. Fugees
Lauryn Hill didn't just tease us with minimal music in her solo career—she only graced us with two albums in her time with Pras Michel and Wyclef Jean in the Fugees. However, it's about quality, not quantity, and Blunted on Reality and The Score are chock full of musical value. Even though Blunted on Reality flopped upon release—although I'm convinced it was misunderstood—it was an energetic experiment of the Fugees finding their voice in the flood of '90s hip-hop. Their debut was an essential piece of culture and a discussion of racial injustice and violence, which was at the forefront of rap when it was released. However, The Score knocks Blunted on Reality out of the water with its seamless blend of the best parts of '90s hip-hop, soul and R&B. The trio's final album had a little bit of everything—rock instrumentation, a Bob Marley cover and the soulful croons of Ms. Lauryn Hill. Add in one of the biggest hits of the decade, "Killing Me Softly," and their short-lived time as a group still created one of the best hip-hop records of all time. —Olivia Abercrombie
9. Judee Sill
Judee Sill's story is one that is both tragically familiar and painfully unique. Her early home life was characterized by its turmoil; she lost her mother, father and brother all before she turned 25. She was implicated in a series of robberies before she even graduated high school. In turn, she was sent to reform school, where she became a church organist and learned a great deal about the Christian and Gospel music that would later inform her career. That wasn't her only run in with the law, though. In 1966, she was suffering with addiction and went to jail for her drug use and the checks she forged to support it. She was released after three months, clean and in possession of a newfound drive to focus intensely on her music career.
In 1971, she released her seminal self-titled record, after being signed to David Geffen's Asylum Records. The album's gentle, Americana sounds belied a deeper, more enchanting portrait of Sill herself. She used Christian iconography as a means of expressing longing, rapture, euphoria and love. Though Judee Sill was quite well received by critics, it was less than a commercial success, and for that she quickly set to work on her second record, Heart Food. Though once again mesmerizing, tightly produced and critically lauded, Heart Food did not sell as well as Sill had hoped. Her relationship with Geffen fell apart quickly thereafter, and she fell back into her addictions. She continued working on music until 1974, leaving behind a collection of unfinished demos until, in 1979, she died of an overdose at only 35 years old. As is often—tragically—the case, Sill did not live long enough to see the resurgence of her music and the ways it has influenced and continues to influence a gamut of artists, from Liz Phair to Laura Viers to Nick Lowe. As affecting today as they were decades ago, Sill's perfectly gentle folk rock compositions still, in their own sweet ways, haunt us. —MD
8. Amy Winehouse
Amy Winehouse was pop's most unapologetic bad girl before her untimely death at 27. Her legacy lives on through her teenage musings on Frank and the soulful honesty of Back to Black. Even through the corporate squeeze of the music industry—and a slew of songwriters for hire—Winehouse's personality managed to shine on Frank with tracks like the satirical "Fuck Me Pumps" and the lament of her beloved bird on "October Song." Although her debut had some fun moments, it couldn't compete with the perfection of Back to Black. Her second and final record is the portrait of a relationship wrought with guilt, infidelity and heartbreak. Winehouse's jazzy, R&B sound underlined hit after hit, with the legendary keys of "Back to Black," the silky vocals of "Rehab" and the classic jazz ensemble of "Addicted." Winehouse was ahead of her time with her unabashed sexuality and carefree attitude. We are lucky to have been gifted even just two albums of her artistic honesty about womanhood. —OA
7. Syd Barrett
The Pink Floyd co-founder only recorded one album with the legendary band before his tragic departure in 1968. He had been struggling with addiction and mental illness to the point where he was no longer able to function as a collaborator and part of the band, and embarked on a short solo career that spanned one year and two albums directly following it. Barrett's tragedy has been mythologized; he's been pigeonholed into the role of "mad genius," existing as an idea more in the collective consciousness than he does as an artist. But Syd Barrett was an artist, and a man. He was deeply funny, eccentrically inventive, and the two albums that he did release have proven profoundly influential to generations. In January of 1970, he put out his debut, The Madcap Laughs. The album eschews easy definability. Gems included the utterly chaotic, whimsical "Octopus," and the slow, gentle love tune "Terrapin." It was November of that same year when he released his second and final album Barrett, which was met with somewhat less commercial success, but possessed the same signature feedback and delay looped into his distinctive sound. Though steeped in tragedy and misunderstanding, Barrett's brief solo career offered the world a sound never heard before or again. —MD
6. The Stone Roses
Difficult second album? Understatement of the century. Manchester's psych-pop heroes did everything right for so long, slowly building a fan base and swarms of press buzz with each single they put out and each performance they gave. Anticipation for their 1989 self-titled debut fired the album into the upper reaches of the U.K. album charts followed by a smaller wave of success here in the States. The record fulfilled all the promise of those early singles as the band proved adept at slow melting acid rock ("I Wanna Be Adored"), power pop ("She Bangs The Drums"), psychedelic sound experiments ("Don't Stop") and glitter stomp ("I Am The Resurrection"). Oh but did all that fame go their collective heads. They jumped ship to a major label and spent a dog's age trying to write and record a follow-up. History has not been kind to 1995's Second Coming, but it's long overdue for a critical reappraisal. All the players involved showed off increased levels of skill and the band developed a meatier sound that called back to groups like Faces and Mott The Hoople while setting the stage for the eventual arrival of Oasis. —RH
5. Gram Parsons
By the time Gram Parsons released his debut solo album, GP, in 1973, he'd already been a central figure in Southern rock 'n' roll. He'd started the International Submarine Band, been a pivotal building block in the Byrds' best album (Sweetheart of the Rodeo) and co-founded The Flying Burrito Brothers all between 1968 and 1970. Fast-forward three years and he, finally, made a record under his own name—and it's a pretty damn terrific one. GP is 11 of the most soulful, poetic country rock songs this side of Sun Records. It introduced the world to the eternal greatness of Emmylou Harris while solidifying Parsons' legacy altogether. "She" and "A Song for You" and "That's All It Took" are reflective, compassionate and beautiful standouts, while "Streets of Baltimore" endures as a country staple. Parsons would pass away in late 1973 and his second and final album, Grievous Angel, would come out the next January—boasting instant classics like "Love Hurts" and "Return of the Grievous Angel." Harris would sing vocals on all but one track, and the whole record's haunted aura put a sorrow-filled end cap on Parson's time here with the rest of us. Even having put out just two records, he became one of the most important figures in country rock history. In 2023, his impact is still being felt—perhaps more so than ever. —MM
4. Notorious B.I.G.
I don't want this artist to be on this list. It's painful to think about everything the hip-hop community has been robbed of in the past 30 years since the shooting death of the Notorious B.I.G., not to mention the countless other young Black artists who have been taken from this world long before their time. I want to simply be glad that we got what we did from these rappers and producers, but it's not easy to stifle the frustration and thoughts of what could have been. That's what plays in my head every time I play anything from Ready To Die or Life After Death, the two LPs that Biggie Smalls recorded in his much too short lifetime. With some help from the guiding hand of marketing guru Puff Daddy and an unbelievable cast of collaborators (RZA, DJ Premier, Jay Z and DMC, among them), Christopher Wallace was able to let loose in his signature laidback style, painting intricate portraits of street life in his native N.Y.C. and the complications and thrills that came as a result of his wildfire-like success. It feels like he barely had time to reap the rewards of his hard work and his skill set as he was gunned down mere days before the release of Life After Death. —RH
3. Slint
Is it ridiculous to say that Slint reinvented rock with Spiderland in 1991? Maybe, but I'm sticking with it. Slint may have released two albums, but unlike most of the artists on this list, they didn't stay together long enough to make it through the release of their second, which gave them a mysterious allure that fit with the dark narrative of their music. Their debut Tweez is a forgotten experiment of bizarre sonics and was needed in order for them to hone their sound to create the post-rock masterpiece Spiderland. Their final album was a twistingly haunting score of just six songs, but the rumbling mystique of their somber presence was enough to inspire the likes of Mogwai. You know you have something special when you spawn dozens of imitators that could never quite capture the magic of the original grimy basement sound a group of 20-year-olds stumbled into. —OA
2. Neutral Milk Hotel
Neutral Milk Hotel's cultish and still growing success can all be traced back to a garage in the late 1980s in Rouston, Louisiana. Frontman Jeff Mangum was making home tapes under the name Milk alongside musicians Robert Schneider, Bill Doss and Will Cullen Hart. They branded their weird and wonderful tapes with the logo of a fake label, Elephant 6, a name that would come to loosely describe a collective of DIY-flavored indie musicians, led by none other than Schneider himself. But back to Mangum. His young adulthood was defined by impermanence; after dropping out of Louisiana State University and traipsing through the country with no one home, he released his first single in Seattle and, by 1995, was in Denver, recording what would become the group's debut album On Avery Island. The record was an erratic and buzzing display of lo-fi indie rock goodness.
Alternative rock was in limbo. Kurt Cobain had died a year earlier, but the post-grunge cronies hadn't yet started cranking out their slew of Cobain impressions that would categorize the decade's latter half. It was three years after the blaze of Avery Island when the group would release their second and final album, now having solidified a lineup, put out a great record, and went on tour. In The Aeroplane Over The Sea came via Merge records in early 1998. In a way, the rest was history, but that's not really how things went down. The folksy, melodic record was released to moderate success and generally positive reviews. But shows were violent, dangerous displays. Housing on the road was bleak. The members didn't always have the money to put themselves up. Following the tour, they went on a sudden, indefinite hiatus.
In the years that followed, people became attached to the record and its visceral emotionality, genuine longing, unpretentious production. and unconventional instrumentation. Featuring horn sections, singing saws and uilleann pipes, Mangum sang on the record with such a pure expressiveness. It was impossible not to fall into his sweeping lyrics and compositions. In The Aeroplane Over The Sea has now more than garnered its own battalion of cult followers, and it is widely regarded with the utmost critical praise as one of the best and most influential indie albums of all time. The group reunited in 2013, toured until 2015, and then announced its second, and likely ultimate, hiatus. —MD
1. Joy Division
Despite only being together for four years, Joy Division endure as one of the most important post-punk acts in the history of modern music. After forming in Salford in 1976 after going to a Sex Pistols concert, Ian Curtis, Bernard Sumner, Peter Hook and Stephen Morris would take a few years to find their footing and establish their sound. An EP called An Ideal for Living got them a label deal from Factory Records, and it torpedoed the quartet into Unknown Pleasures—a benchmark debut album both in the 1970s and all time. After recording Closer in early 1980, Curtis' health began to deteriorate and his epilepsy became unbearable. He'd pass away from suicide in May and Joy Division would soon disband and then, later, reform as New Order. Had Curtis not been chronically ill, who knows how far he and his band would've gone, or if they would've pivoted towards the synth-pop gloss that New Order perfected. From "Disorder" to "Shadowplay" to "Isolation" to, at last, "Love Will Tear Us Apart," Joy Division became titans of a rock 'n' roll sub-genre that's still thriving today. They were torchbearers met by a quick ending, yet their music remains blissfully urgent and timeless. —MM