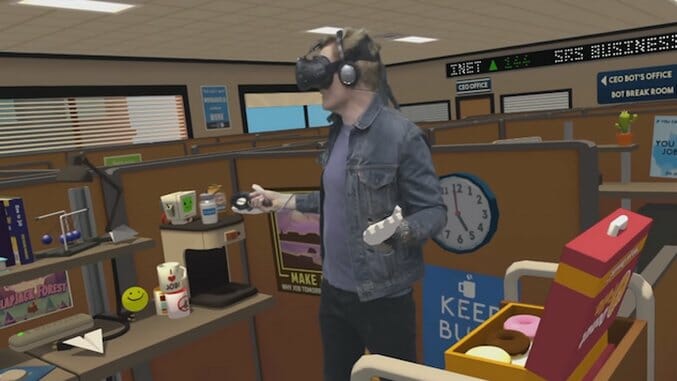 Conan O'Brien is not very good at videogames, but for some reason the folks at YouTube Spaces invited him to come by and try out some VR games in their studio. Naturally, Conan's first comment was, "I am very interested in what this means for pornography."
Conan spends some time in Tilt Brush drawing himself and trying to have sex with the moon. He spills coffee all over his cubicle and tries to convince a robot that Job Simulator should be more pornographic. Finally, he does some boxing in Thrill of the Fight and tries to have sex with his sad Lithuanian coach.
Jokes aside, it is interesting how quickly Conan gets invested in each game and doesn't complain about having to play them, like he did recently with Final Fantasy XV. It speaks to the immersion, simplicity and instant, gratifying feedback of VR that it was able to satisfy a gamer as clueless as Conan O'Brien.
You can watch Conan's adventure through VR above.