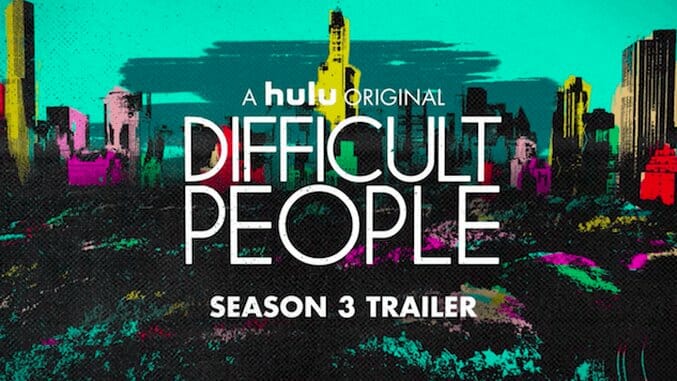 The trailer for the third season of Difficult People is here, and from the looks of it, this season will be an uproarious delight, complete with seasoned actors like Gabourey Sidibe and Lucy Liu, clever writing and, last but not least, a Mike Pence conversion therapy kit.
Difficult People, which is co-produced by Amy Poehler and boasts a "certified fresh" Rotten Tomatoes rating, stars Julie Klausner and Billy Eichner as best friends and worst enemies. This season will have Julie trying to find happiness after she finds out that if she tries to increase her antidepressants any more than she already has, "her blood will be a Slurpee" and Billy growing tired of New York City while just entering a relationship with his first real boyfriend.
Season three of Difficult People premieres Aug. 8 on Hulu. Watch the trailer above.