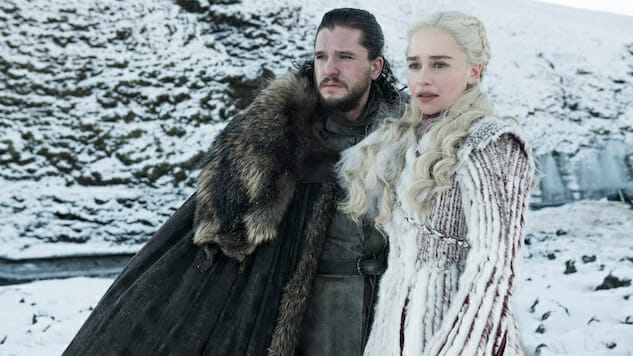 So there's this TV show called Game of Thrones…
You'll be able to find a brand new Game of Thrones recap every Monday morning on every website in the world over the next few weeks. The best, of course, can be found right here at Paste, as our editor-in-chief Josh Jackson and politics editor Shane Ryan hash out every episode in letters as wise and illuminating as the epistles of Saint Paul. The second best, though, can probably be found at Vulture, and that's because they're being written by Andy Daly.
The comedian and star of Comedy Central's Review with Forrest MacNeil has put his critic's cap back on (or at least his recapper's… cap) and jumped into the Game of Thrones scrum. His first recap went up yesterday, and it's probably the only Game of Thrones piece that mentions Stacey Abrams, who I voted for last fall and really hoped would become Georgia's governor. Despite his storied history with reviews, this is way more of a straight-up recap than a review—Daly runs down what happened in this season's premiere, beat by beat, with some pretty great jokes every other sentence or so.
Look, I haven't actually watched Game of Thrones in like seven years. I do like Andy Daly, though—he even makes lame Carmax ads kind of fun—so I'm looking forward to his weekly episode recaps. If you're into that show or Andy Daly or just laughin' in general, and don't mind going to a website that's not actually Paste every once in a while, you might want to go check out his first recap.