Joel McHale's First Stand-up Comedy Special Shoots This Weekend
Photo by Rich Polk/Getty
Comedy
News
Joel McHale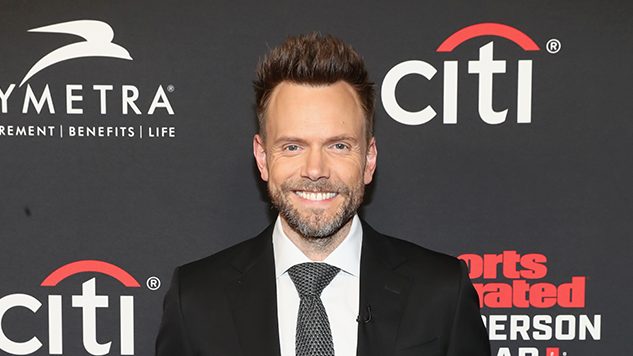 Joel McHale returns to the stage tomorrow, Jan. 12, to film his new stand-up special with Comedy Dynamics at the San Jose Improv Comedy Club.
Most of you will know the Seattle native for his role as Jeff Winger, the lovable asshole at the heart of the cult comedy Community, prior to which McHale hosted E!'s The Soup. Some of McHale's most recent credits include the film The HappyTime Murders and Netflix's A Futile & Stupid Gesture with Will Forte. He also starred in 19 episodes of The Joel McHale Show with Joel McHale on Netflix.
Beyond his time on the small and silver screens, McHale released his first book in fall 2016, Thanks For The Money: How to Use My Life Story To Become The Best Joel McHale You Can Be. Now, he's stretching his comedic talents to new horizons in this forthcoming special.
"I'm deeply happy to be working with Comedy Dynamics on my first stand-up special this weekend. I'm going to start writing some jokes for it now," Joel McHale said in a statement.
McHale's comedy has always leaned towards sarcastic wisecracks and observations about the absurdities of pop culture. His usual cadence, that of a sort-of-good-looking dude who knows it, can read as smug very easily (which is why he was perfect as Jeff), so we're curious to see how he comes across in this new special. He joked in his 2014 White House Correspondents' Dinner performance that he was their backup when they couldn't get Jimmy Fallon, and the comparison makes sense. Fallon also tends to seem self-satisfied in his comedy, though in a more sycophantic way than McHale, who doesn't mind if you dislike him, so long as you're laughing with him.
The special will be directed by Comedy Dynamics CEO Brian Volk-Weiss, who's served as executive producer for stand-up specials by a number of acclaimed comedians, including Ali Wong, Marc Maron, Tiffany Haddish, Bill Burr and Mike Birbiglia, to name a few. Comedy Dynamics are no strangers to comedy specials themselves, producing Jim Gaffigan: Noble Ape, among others.