Watch Marc Maron Ruminate on the Apocalypse in the Trailer for His New Netflix Special End Times Fun
Images courtesy of Netflix
Comedy
News
Marc Maron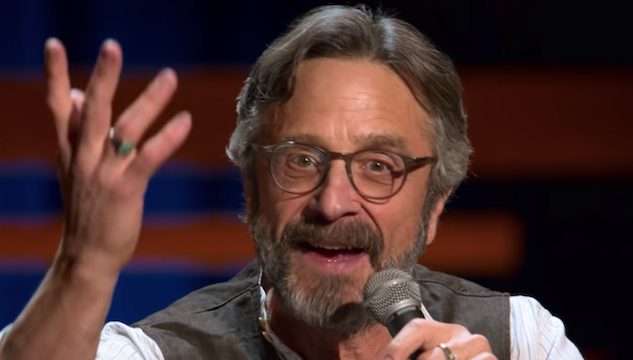 Comedian Marc Maron is bringing a new stand-up special to Netflix, End Times Fun, in which he focuses on the absurdity and inherent humor in the prospect of our planet shriveling up and dying.
"The reason we're not more upset about the world ending environmentally is that I think all of us, in our hearts, really know that we did everything we could," Maron jokes in the trailer. "We brought our own bags to the supermarket … yeah, that's about it."
According to a Netflix press release, the new special from Maron "touches on trying to 'stay woke,' the importance of taking Turmeric, life before cell phones, and vaccinating children against measles, mumps and Marvel movie fans."
The special will hit the streaming service globally on March 10. In the meantime, watch the trailer below.