I just spent a week in Montreal at the Just For Laughs comedy festival, where I churned through my annual allotment of poutine, French, and jokes about poutine and French. Oh, and also laughs. There were more laughs than any one person should ever have to endure in a week, which makes sense: it is the world's largest comedy festival, after all. Hundreds of comedians take over theaters and clubs throughout the city during the festival, with living legends and new faces alike sharing the same stages, and surprise appearances a possibility at almost any show. This year's highlights included the annual galas, which were hosted by Jeff Goldblum, Carrie Fisher, Nathan Lane, David Cross and more; Comedy Central's Roast Battle, which aired live on TV for four nights; and solo shows from Louis C.K., Sarah Silverman, Maria Bamford, Hannibal Buress, Judd Apatow and more. Discovery is the true value of the festival, though; instead of just seeing the big names I already know and love, I like checking out a variety of different showcases and specialty shows that will expose me to comedians I didn't expect to see or might not have even heard of before. I saw somewhere in the vicinity of 40 different comedians over five nights, with unique styles and perspectives and personalities. I want to share some lines that stood out to me, but instead of just flat out saying who said them, you'll have to do a little bit of work and guess the comic responsible for each joke. These aren't the best or funniest jokes I heard that week, and they aren't the best lines from the comedians in question, or even always representative of their style of comedy. These are just jokes that stuck out enough during a show that I felt the need to scribble them into a note pad. And, really, there are few more immediate ways to impart what Just For Laughs is like than sharing a random jumble of barely remembered jokes.
The comedians (and, uh, Jeff Goldblum) in question are Louie Anderson, Judd Apatow, Maria Bamford, Hannibal Buress, David Cross, Janeane Garofalo, Godfrey, Jeff Goldblum, Anthony Jeselnik, Joe Mande, John Mulaney, Darrin Rose, Iliza Shlesinger, Beth Stelling, Scott Thompson, Nick Thune and Michelle Wolf. And the lines are below.
1. "In my country we put pictures of missing children on milk cartons, because nobody can find missing kids like milk drinkers."
2. "If you want your kid to be successful, tell them they're ugly."
3. "I'm a basic bro who likes to do basic bro stuff."
4. "We need a mating season. Guys wouldn't be so creepy if we had a mating season."
5. "I have a dear friend who I know has a flip phone but I continue to send her emojis even though I know all she sees are squares."
6. "I am a notable alumni at a community college."
7. "Ben Carson sounds like I sound when I'm phoning in a college gig."
8. "You ever pass out so hard you get a cushion scar on your face?"
9. "Murder-suicide is practically a victimless crime."
10. "America is like a giant meth lab except our meth is freedom."
11. "I want to write a song for people in their thirties called 'Tonight's No Good, How About Wednesday?'"
12. "When a guy has an orgasm he's failing and succeeding at the same time."
13. "I would like a medical marijuana card. I like having cards other people don't have."
14. "You have to be careful with pedophilia because you can get it just by touching a kid."
15. "What really tipped me off that something was wrong was when I grew a pair of boobs."
16. "Hall and Oates are the Beyoncé and Jay Z of the '70s."
17. "Jeff Goldbum, everybody!"
Answers Below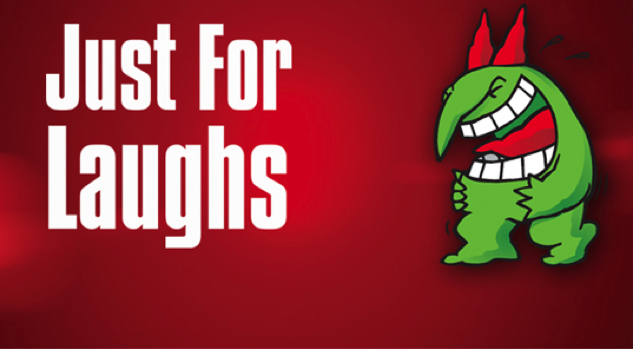 Answers:
1. David Cross
2. Michelle Wolf
3. Jeff Goldblum
4. Godfrey
5. Maria Bamford
6. Nick Thune
7. Hannibal Buress
8. Iliza Shlesinger
9. Anthony Jeselnik
10. Joe Mande
11. John Mulaney
12. Judd Apatow
13. Louie Anderson
14. Beth Stelling
15. Scott Thompson
16. Janeane Garofalo
17. Darrin Rose
---
Garrett Martin edits
Paste
's comedy and games section. He's on Twitter @grmartin.