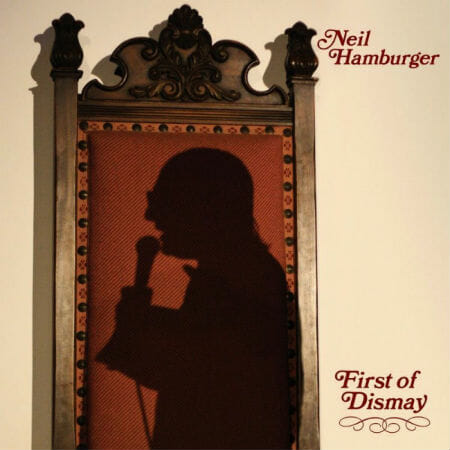 After years of skewering celebrities and celebrity culture with his crass, acidic material, comedian Neil Hamburger wisely shook up the formula. In 2008, he released an album where he, um, "sang" some country/western tunes (Neil Hamburger Sings Country Winners) and made available a recording of him willfully antagonizing Tenacious D fans when he served as the group's opening act at Madison Square Garden (Hot February Night).
This new album splits the difference somewhat. There's plenty of great stand-up work on Dismay, but it is interspersed with some musical numbers. And with the latter, Hamburger exhibits some surprising range. He and his band dabble in a little disco pop with "Endless Roll," his angry ode to a certain brand of trash bag, and perform a couple of cover tunes, including Merle Haggard's "Mama Tried" and the Marty Robbins tune "Overhurt and Underloved." It's all very silly but breaks up the assault on his standup audience and his deliciously vulgar jokes about Carrot Top, Limp Bizkit, and an extended takedown of American Idol that involves Steven Tyler shoving a dildo up his ass and a Bible verse.
As with everything Hamburger has recorded, it's all in the delivery. He punctuates each joke with a knowing moan or a phlegmy rattle, and when he drives a point home, it sounds like he's going to burst a blood vessel in his cerebellum ("These kids work so hard practicing, learning the dance steps, memorizing the lyrics in order to win the approval of this GRIZZLED OLD PEDOPHILE! THESE STUPID, STUPID, STUPID COCKSUCKERS!"). His targets may not be the most current, but he makes the jokes stick with every grumble, hack and whimper that follows each one.
Robert Ham is a Portland-based freelance writer and regular contributor to Paste. You can follow him on Twitter.