10 Times the Oscars Recognized Comedians for Being Comedians
Main and mobile header images courtesy of Getty Images.
Comedy
Lists
Oscars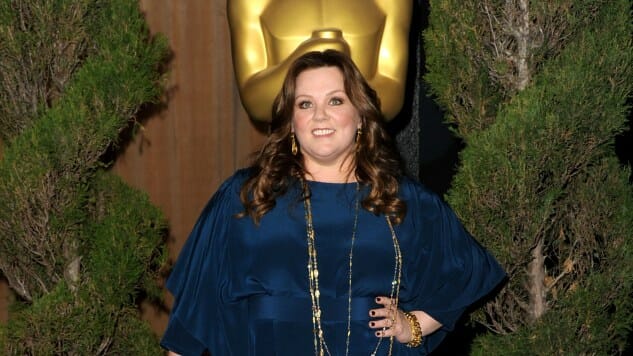 The Academy of Motion Picture Arts and Sciences, despite being a flawless institution that has only ever made good decisions, resists almost every opportunity for forward movement possible. One of its more minor offenses (at least in comparison to its history rewarding, overwhelmingly, straight white men) is an extremely strict genre bias—one that has fluctuated over the years but is only recently starting to thaw.
But while the Academy has made provisions to award science fiction, action, thriller and (most recently) horror films, it still seems opposed to recognizing comedians and comedy films. At least, if they are going to recognize a comedian, it's probably going to be for "bravely" doing something completely different. So here are some of the few times the Oscars have gone out on a limb and rewarded comedians for being good at being comedians.
NOTE: I'm going to be a bit restrictive in how I define "comedian" for the purpose of this particular list, i.e. sticking to sketch, improv and stand-up writers and performers. Sorry!
SECOND NOTE: This list reflects the history of the Academy Awards in that it features mostly white men. It turns out that when you don't acknowledge the legitimacy of multiple genres, a lot of people doing excellent work in those genres go unrecognized, and your existing bias gets exponentially worse as you zoom in.
Mel Brooks and Gene Wilder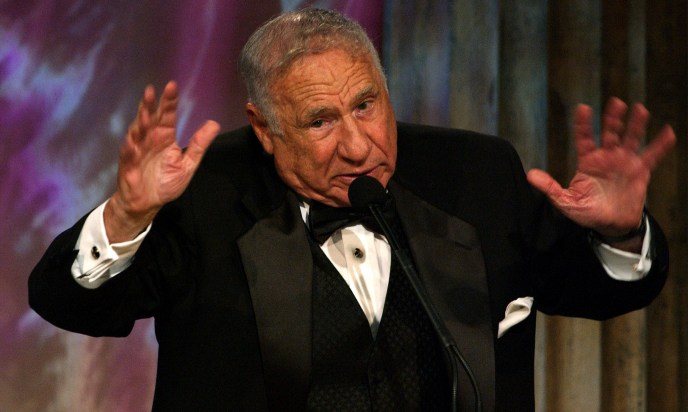 Photo courtesy of Getty Images
The Producers (1967) not only cemented Mel Brooks' transition from Borscht Belt comedian and TV writer to comedy auteur, it also nabbed him a nomination for Best Original Screenplay, as well as a Best Supporting Actor nod for his frequent collaborator Gene Wilder. While Wilder wasn't really a comedian per say, he would share a nomination with Brooks seven years later when Young Frankenstein (1974) earned its own Best Original Screenplay Nomination.
---
Borat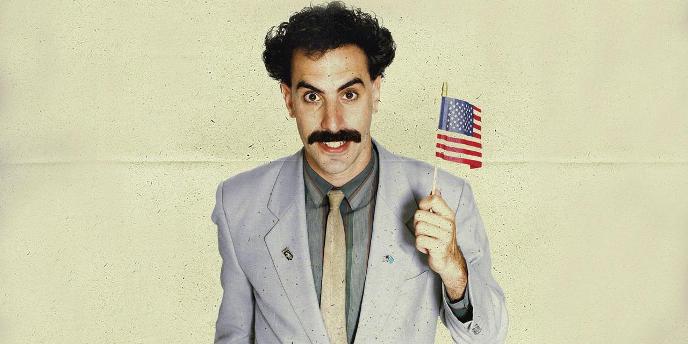 A prime example of a really, really weird cultural phenomenon earning an Oscar nomination just because it was that undeniable at the time, Borat (2006) earned a nomination for Best Adapted Screenplay for a bunch of people ("screenplay" is, after all, only a sort-of accurate term when it comes to Borat). Among them, comedians Peter Baynham, Anthony Hines, Dan Mazer and, obviously, Sacha Baron Cohen, all of whom worked on previous projects in which the character appeared. Some (me) would say that when your screenplay is adapted from source material you created, that's kind of an… original screenplay? But what do I know.
---
In the Loop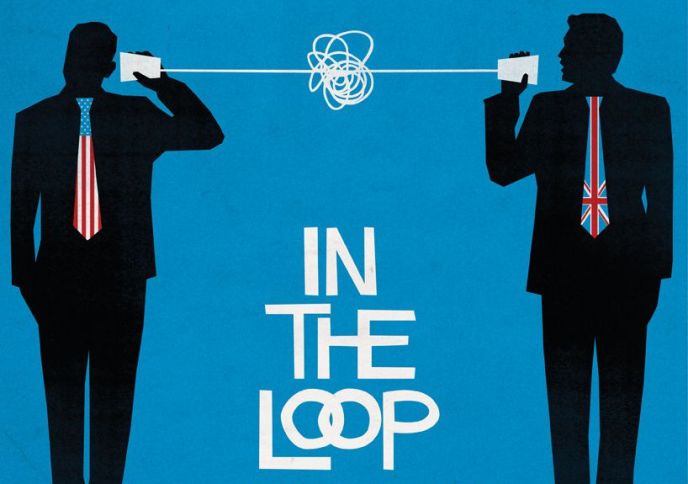 One of the greatest surprise nominations of the century so far, In the Loop (2009) made up for being relatively obscure in the States by being aggressively verbose, vulgar and hilarious, earning a nomination for veteran British comedy writers Jesse Armstrong, Simon Blackwell, Armando Iannucci and Tony Roche. Without this nomination, you wouldn't have the soft-spin-off Veep, that's for sure. Iannucci, alongside a new team, also deserved a nomination this year for The Death of Stalin, but whatever.
---
Paul Hogan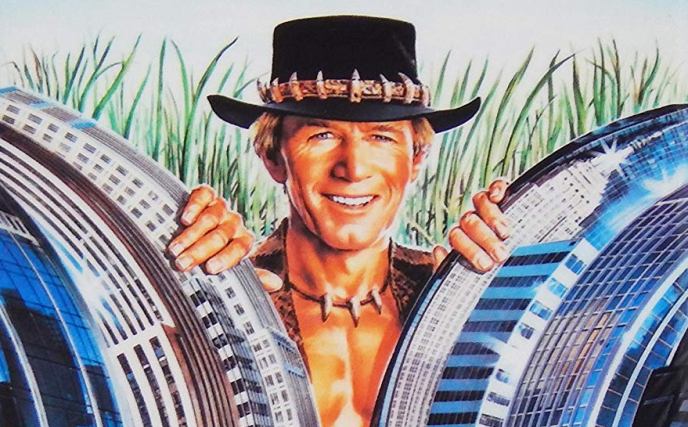 All due credit to the Academy, the '80s were kind of an insane decade for the Oscars, and yes, Crocodile Dundee (1986) did get a nomination for Best Original Screenplay, one that recognized (alongside two co-writers) the popular Australian sketch comedian and "tap-dancing knife-thrower" Paul Hogan. Hogan's early career was so bizarre that it's almost a shame the success of Crocodile Dundee has dominated the rest of his life. Still, props to 1986 for keeping it interesting.
---
John Cleese

Photo courtesy of Getty Images
A movie so funny that a Danish guy literally died laughing from it during the initial run, A Fish Called Wanda (1988) was already elevated by Monty Python's credibility before it became a cultural phenomenon in its own right. That translated into three Oscar nominations, including one for John Cleese's screenplay. The British Academy Film Awards, meanwhile, practically invented new categories to nominate it for. The tightly-coiled heist film is a genre the Academy is pretty cool with if it plays its cards right, but this movie includes fish-revenge, so it goes on the list.
---
Bridesmaids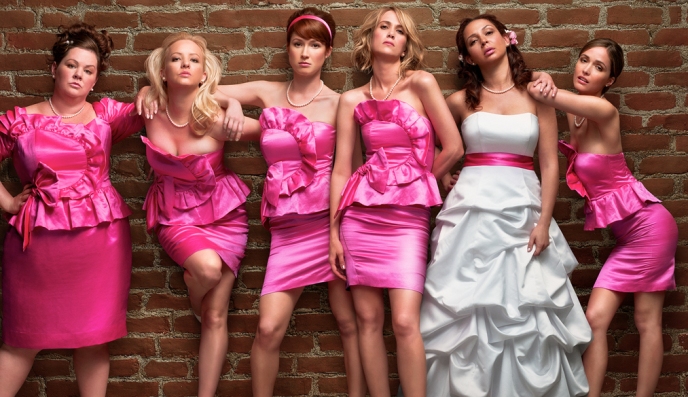 Practically the only true studio comedy to be recognized by the Academy over the last 20 years, Bridesmaids (2011) is a testament to how hard it is for female comedy filmmakers, and female filmmakers in general, to get nominated for an Oscar. They have to literally make the most iconic movie of the year in order to qualify, and even then, its nominations will still be something of a surprise. Annie Mumulo and Kristin Wiig were nominated for their screenplay, while Melissa McCarthy got the Best Supporting Actress nomination that was simply the cherry on top of her overnight A-list stardom.
---
Jonah Hill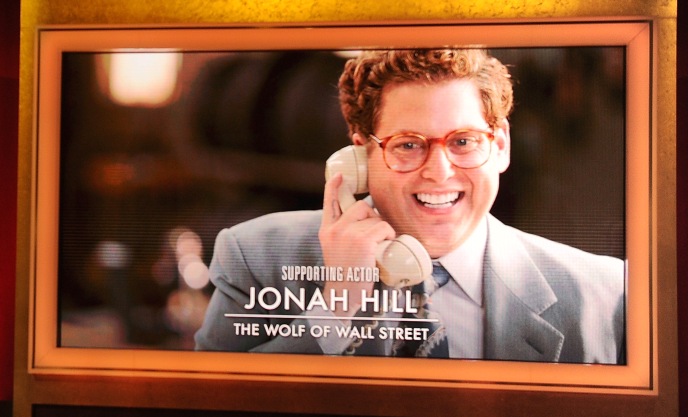 Photo courtesy of Getty Images
Hill had already been nominated once before for playing an economics nerd opposite Brad Pitt in Moneyball (2011), but that pales in comparison to his deranged performance in The Wolf of Wall Street (2013), a movie with insane entertainment value undercut by how problematic its sheer existence is. Hill meets the movie's tidal wave of excess every step of the way. He sells you on a character being interesting just because he's fuckin' crazy, which, in addition to the film's status as a practically three-hour black comedy, is an accomplishment itself.
---
Dudley Moore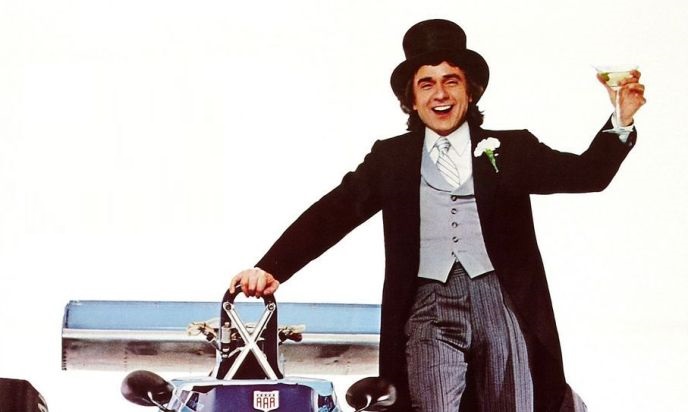 A keystone of the hugely successful and influential British comedy revue Beyond the Fringe, and a critical part of the '60s satire boom in general, Dudley Moore more than deserved his Oscar nomination for Best Actor in a Leading Role for the 1981 comedy Arthur. The film ended up winning Best Original Song (a category any genre can win in) and Best Supporting Actor for John Gielgud. Some guys have all the luck.
---
Peter Sellers

Photo courtesy of Getty Images
Sellers was nominated for Best Actor in a Leading Role for Being There (1979), a meditative comedy-drama that asks "what if Forrest Gump was good?" but the real landmark nomination as far as this list is concerned was his nomination in the same category for Dr. Strangelove (1964), a triple-performance that needs no introduction here. Even by the standards of the pre-New Hollywood era Academy Awards, when zany capers and musicals could wrangle nominations with no problem, Dr. Strangelove stands out as one of the only examples of a comedian nominated for a comic performance in the first 50 years of the Oscars.
---
Joan Cusack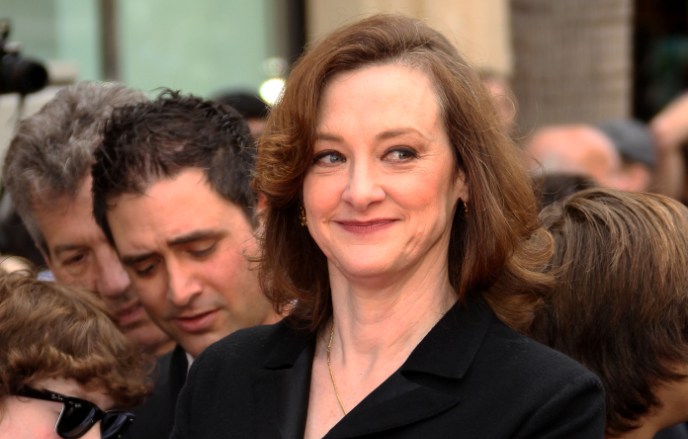 Photo courtesy of Getty Images
It's a shame that we don't think of Joan Cusack as a two-time Academy Award nominee, just as it's a shame that we don't (automatically) think of Joan Cusack as one of her generation's greatest actresses. We also don't think of her as a former cast member of Saturday Night Live. But she is, and she has two nominations to her name, one for Working Girl (1988), a movie that splits the difference between comedy and drama, and In & Out (1997), a more comedic performance in a movie that isn't really that remembered today. She could have gotten a nomination for Toy Story 2 or School of Rock, in a fair world, but one thing at a time.
---
Graham Techler is a New York-based writer and comedian. You'd be doing him a real solid by following him on Twitter @gr8h8m_t3chl3r or on Instagram @obvious_new_yorker. A real solid.