Taran Killam Opens up about Leaving SNL, Trump-Hosted Episode, More in New Interview
Photo by Emma McIntyre/Getty
Comedy
News
Saturday Night Live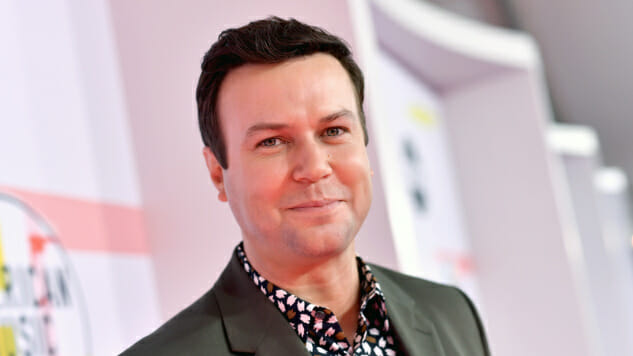 Fans looking for bits of behind-the-scenes Saturday Night Live gossip can listen to the most recent episode of comedian Matt Gourley's podcast I Was There Too. Former cast member Taran Killam sat down with Gourley for a long-ranging interview from which Vulture picked out some of the juiciest bits.
In the episode, former SNL cast member Killam opened up on a number of topics, including his experience working for Lorne Michaels, leaving the show in 2016, how it's changed post-Seth Meyers and the infamous 2015 episode hosted by Donald Trump.
Killam, who appeared on SNL from 2010 to 2016, was candid about how the show has changed for the worse since 2014, when Meyers departed as head writer, a position that is now being filled by current Weekend Update hosts Colin Jost and Michael Che, along with Kent Sublette. Many SNL fans felt that retaining these head writers for the show's now-running 44th season was a lazy move, and it seems like Killam would agree with that assessment.
"When Seth Meyers left the show, the dynamic changed quite a bit. He was the last person there who I witnessed really collaborate with Lorne, as opposed to just kind of do what Lorne says," said Killam.
He went on to discuss his experience working with Michaels, who has produced the comedy institution for nearly its entire run, including how it suffered following the show's milestone 40th anniversary special, which aired in 2015 and marked the return of some of SNL's most famous alums. "And then it all went away, and then it was back to this cast who's all 40 years younger than you and aren't as famous as Tina Fey or whatever, and my experience was he became very impatient," he said. Killam also added that SNL felt like "less of a happy place to be" and more of a "competitive, exhausting environment" at that time, citing the increased number of pretaped sketches every week, as well as the general vibe at the show.
Killam also discussed the controversial 2015 episode hosted by then-presidential candidate Trump, which some fans still feel normalized his candidacy and contributed to his upset win in 2016. During the interview, Killam told Gourley about how Michaels had forced SNL cast and writers to go easy on their coverage of Trump's campaign, only to learn weeks later that he had been invited to host.
"Lorne was being so specific about what we could and couldn't say about him, and he was dictating a lot of the settings," said Killam. "At that point—the first CNN interview he was doing—and that was sort of looking like what we thought we were going to do, and Lorne's like, 'It'll be too old news by then, and you know, you don't want to vilify him. You know, he's like any New York taxi driver. I know him, I've seen him around at parties for years and years, and he just says whatever it is he's thinking, and that's his thing. But you know, you have to find a way in that makes him likable.'"
The show has continued to face criticism on its treatment of Trump well into his presidency, as well as on its diminished satirical edge in the Trump era, despite the urgency of the moment and its record ratings. It's still good to hear all this from someone who once worked inside the SNL machine, though, even if we've heard many of the same complaints about the show in tell-alls by former cast members.
Listen to the full episode here.